HOLIDAY GIFTGUIDE

Step into the world of our holiday celebration,
a place where the essence of elegance and thoughtfulness blend seamlessly.
This season, we invite you to explore a curated selection of gifts that resonate with the spirit of the holidays. Whether you are seeking calm in comfort, celebrating the art of hosting, embracing soft minimalism, or nurturing the love of greens, our collection presents an abundant array of choices.
For the Host
In the realm of gracious hosting, discover an array of gifts that elevate the experience. From candle holders with timeless allure to exquisite tableware, our collection is a tribute to those who master the art of hosting. These gifts ensure that every gathering is an affair to remember, filled with charm and sophistication.
Shop for the host
Vendor:

Mentze Ottenstein
For those who find beauty in simplicity, our minimalist gift guide speaks volumes. Here, you'll find furniture and interior accessories characterised by clean lines and understated elegance. These gifts encapsulate the essence of soft minimalism, offering a serene aesthetic that harmonises beautifully with contemporary lifestyles.
Explore the gift guide
For the Comfort Seeker
Embrace the joy of serenity with our selection of gifts tailored for those who cherish comfort. Our offerings include sumptuous cushions and luxurious blankets, alongside elegant lounge chairs that promise respite from the world. These gifts are an ode to the art of relaxation, inviting you to cocoon in comfort.
Browse gift ideas
Vendor:

Mentze Ottenstein

Vendor:

Mentze Ottenstein
Nurture the connection with nature through our gifts designed for green enthusiasts. From graceful planters to botanical artistry, our collection brings the outdoors inside. These gifts allow you to create an oasis of green, cultivating a serene sanctuary within the comfort of your home.
Find gifts for the green-fingered
Thoughtful Giving
As you explore our Holiday Giftguide, let it be a reminder of the significance of thoughtful giving. Discover gifts that resonate with the hearts and homes of your loved ones, embodying the true essence of the season. Embrace the spirit of giving and allow Audo Copenhagen to be a part of your holiday celebration.
Explore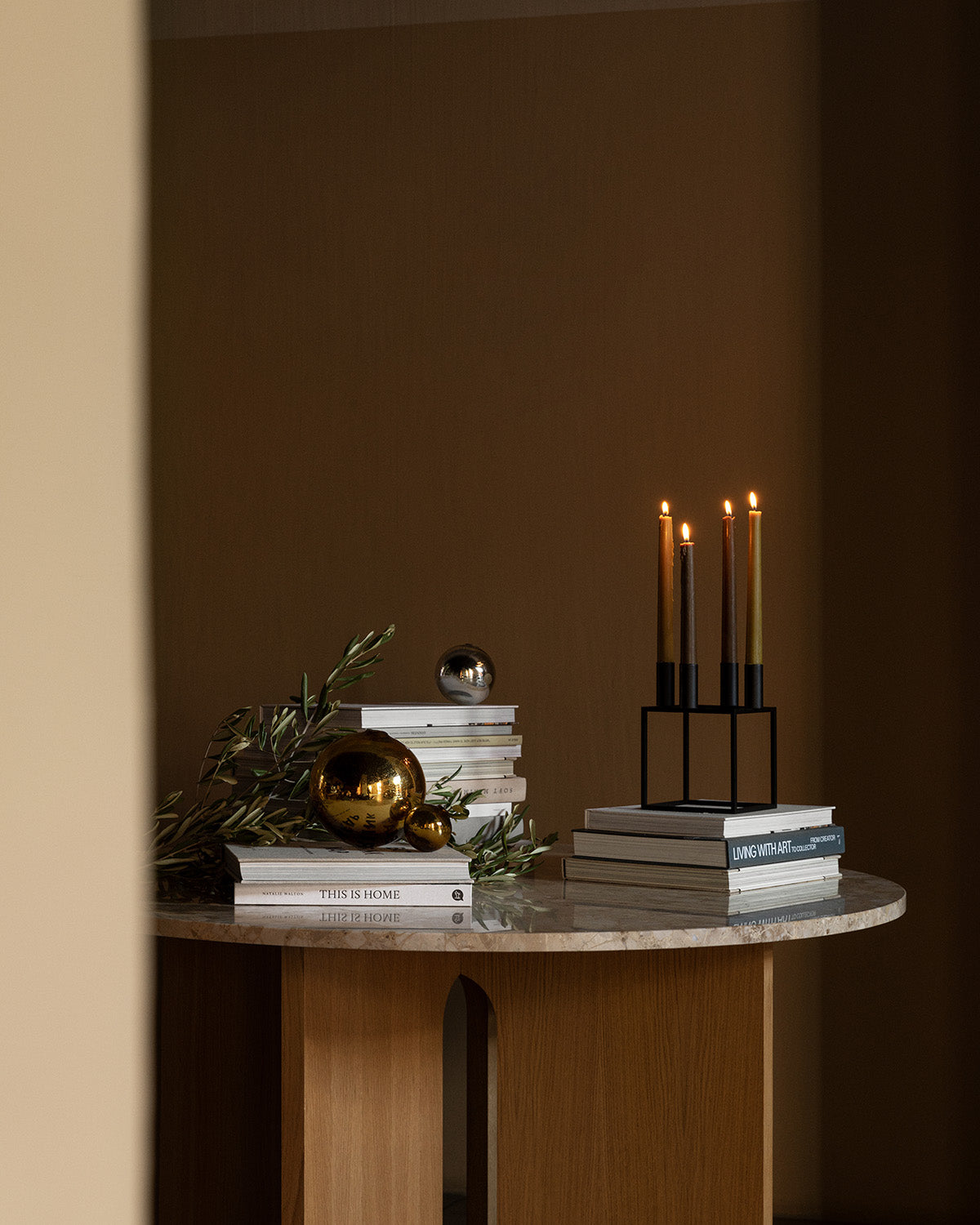 Last shipdate before Christmas

To receive your order before Christmas, please place your order with GLS no later than*:

Denmark: December 18

Finland: December 12

Rest of Europe (Austria, Belgium, France, Ireland, Italy, Luxembourg, Netherlands, Portugal, Slovakia, Slovenia, Spain and Sweden): December 13

For larger orders shipped with Dachser, please do not place your order later than:

Scandinavia & Northern Europe: December 11

Rets of Europe: December 6

*Please be aware that the above dates are not valid for made-to-order products. Please refer to the given lead time on the specific product.
Holiday return policy

If you would like to return a product, you must return the product to us within 30 days of receipt.

Because of their unique or oversized/bulky/to-order nature, we do not accept returns of some products.
Customer Support opening hours

Our sales support will be happy to help you during business hours.

Tel.: +45 48 40 61 00

Mon - Fri:
10:00 – 15:00

During the holidays both the Audo office and our warehouse will be closed during certain peiods. Please expect delays on orders placed on or around these dates.

Christmas: Office & Warehouse closure from Dec. 23th - Dec. 26th.

New Year: Office & Warehouse closure from Dec. 30th - Jan. 1st.
Further support

Contact Sales Support

E.: salessupport@audocph.com

Tel.:+45 48 40 61 00