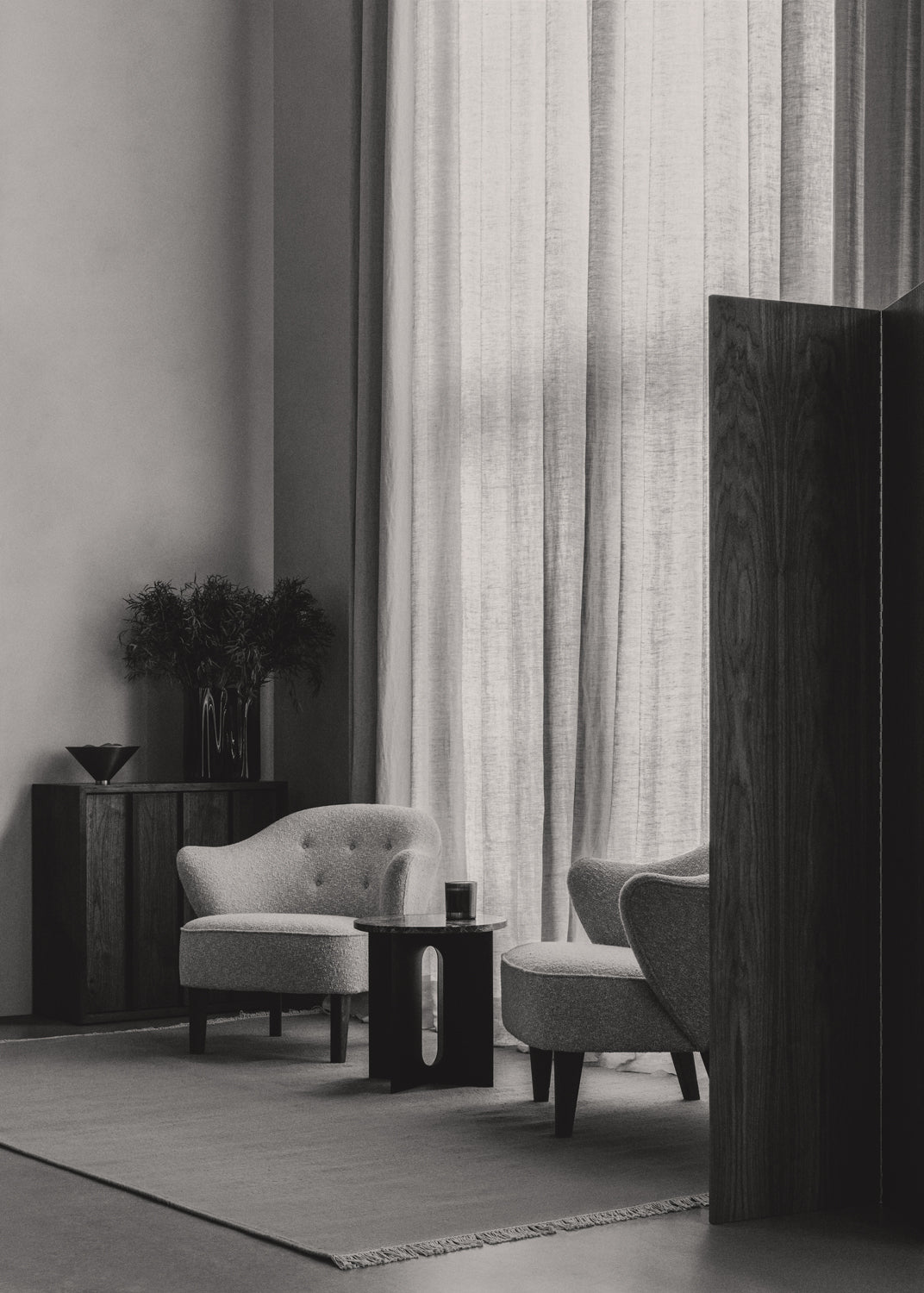 Deceptively spacious and decidedly comfortable
The Ingeborg Collection comprises two designs characteristic of designer-architect Flemming Lassen's enduring style: curvaceous, comfortable and functional, with an eye for detail, material and craft. Designed in 1940, the two-and-a-half-seater Ingeborg Sofa and the petite Ingeborg Lounge Chair were recently rediscovered in the archives, never having been put into production before. Now painstakingly recreated from original sketches, common to both are sculpted armrests that slope gently upwards, a buttoned backrest and tapered heartwood legs.
The Ingeborg Collection
Designed by
Flemming Lassen
About the Designer
Credited for his role in bringing functionalism to Denmark, Flemming Lassen was an architect and designer noted for his exacting craftsmanship and naive expression. Lassen drew much of his inspiration from the architect Mies van der Rohe and the tenets of the Bauhaus artistic movement—a less is more approach focused on form, function and novel materials counterbalanced with human needs. His original and distinctive designs with timeless silhouettes still resonate today.