Designed by
Norm Architects
Plinth Collection
The plinth has long been a much mused-over object. In collaboration with Norm Architects, Audo Copenhagen set out to rethink its uses and to reveal the beauty of natural materials. The result is a series of multifunctional podiums for the home, office or showroom. Handcrafted in Portugal, the Plinth Collection profiles perfectly aligned forms and unique beauty: Plinth Low, Plinth Cube, Plinth Tall, Plinth Bridge and Plinth Pedestal are equal parts beautiful and timeless as sculptural and sophisticated platforms for a multitude of uses. The sharp, clean silhouette of each design stands in striking contrast to the unique patterns of stone and marble used to create it.
Explore the Collection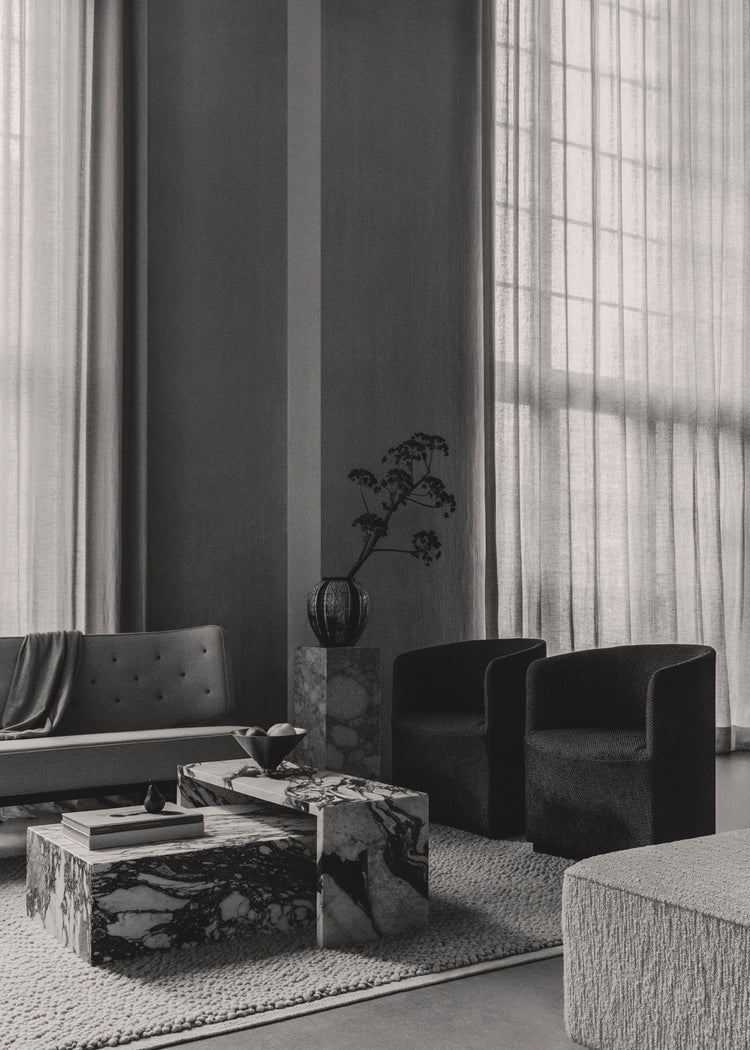 Put to use as a coffee table, the Plinth Grand brings together sleek lines, natural materials and everyday function.
A Story Cut from Stone
The Plinth builds upon and subtly subverts that essence, using marble instead as a means to showcase other items, as well as standing as a sculptural item on its own. The Plinth is the result of what's been cut away, revealing a core of quality and beauty. No piece of marble is alike; that's because the detailing of each naturally occurring rock is created over time by nature, rendered in limestone or dolomite.
Explore the journal
The Plinth Collection fills negative space with depth and dimension, while giving a favourite object take pride of place.