Let us help with your next Interior Design Project
LET US ASSIST YOU
Bring the soft minimalism of Audo House into your home with a personalised interior design consultation. Discover how your individuality and our design guidance unite to elevate your space.
DISCOVER THE POTENTIAL OF YOUR HOME

Audo House is not merely a destination; it is an immersive universe that mirrors the warmth and ambience of a well-loved home. Using Audo House as a source of inspiration, we offer:
STYLING IDEAS
Innovative ways to infuse
your space with our products.

MATERIALS AND FABRICS
Guidance in selecting materials and upholstery.

COLOUR RECOMMENDATIONS
How to elevate your space with colour.

ARTWORKS AND HERITAGE DESIGNS
Handpicked pieces selected to harmonise with your interior design. We can also assist you in styling these exceptional pieces to perfection.
PERSONAL PROPOSAL
Our consultations culminate in a
proposal that's tailored to your style and needs.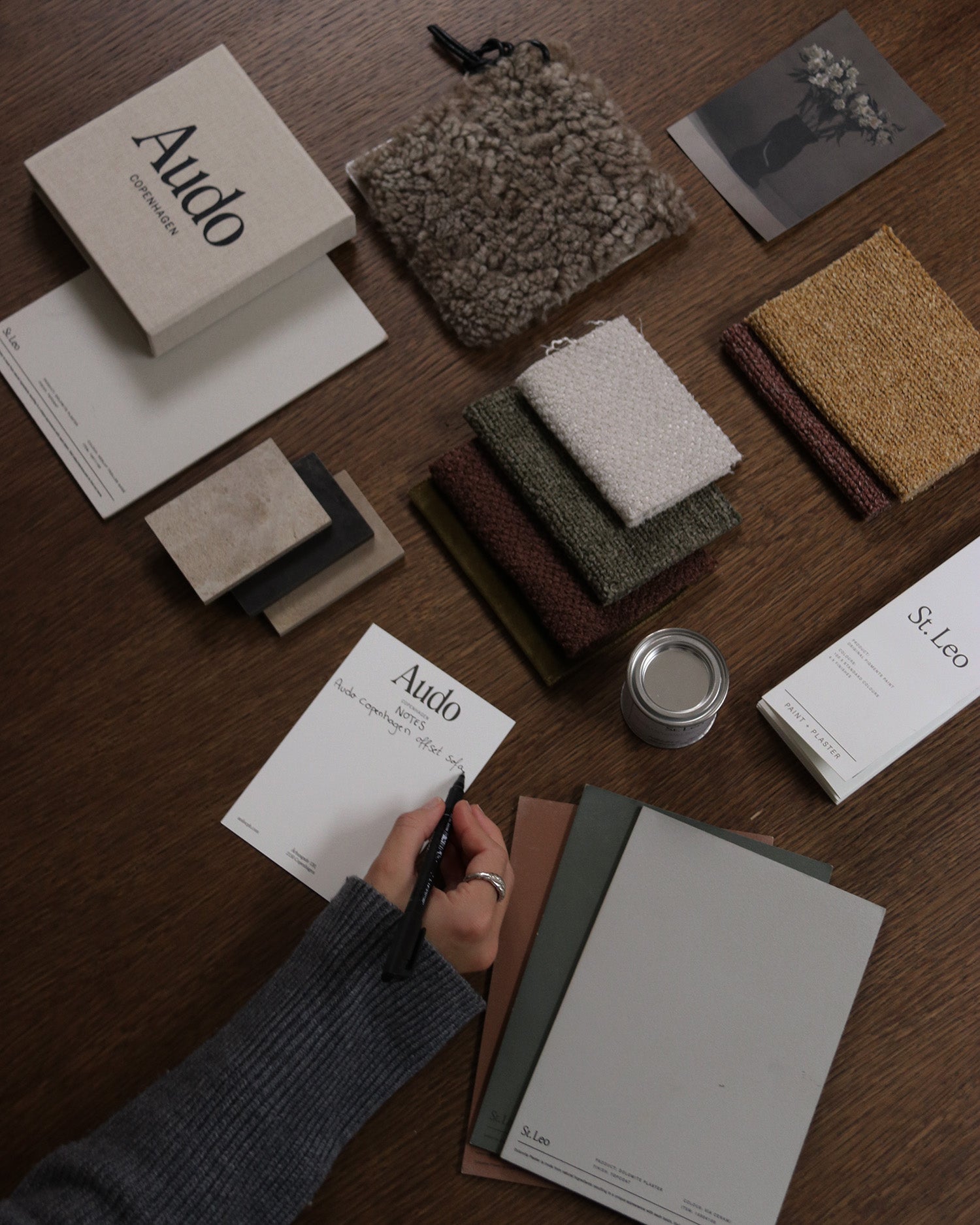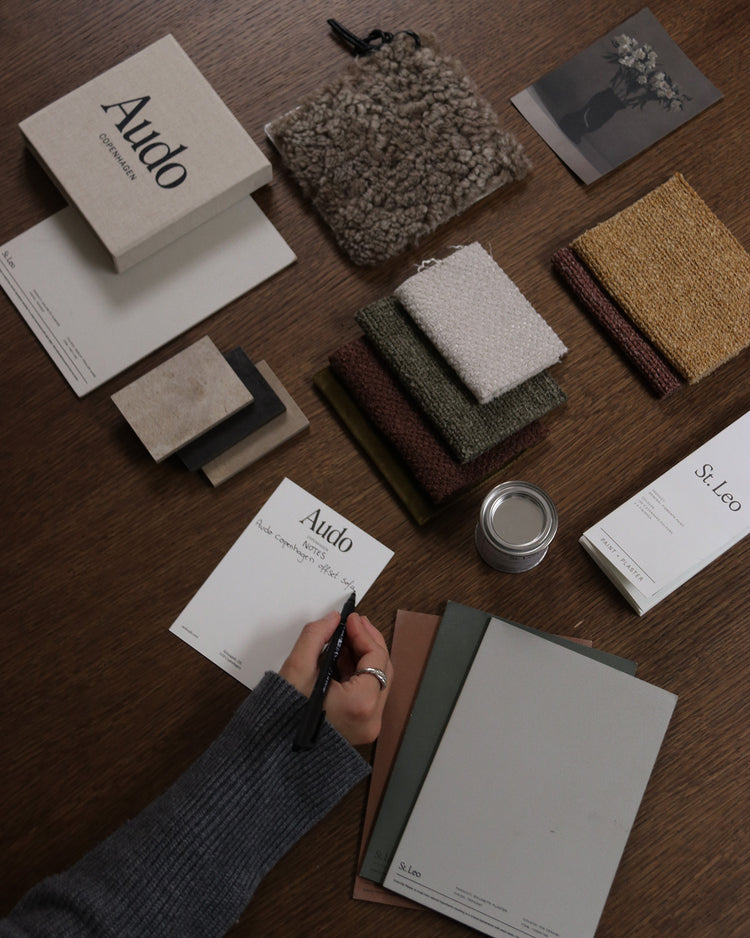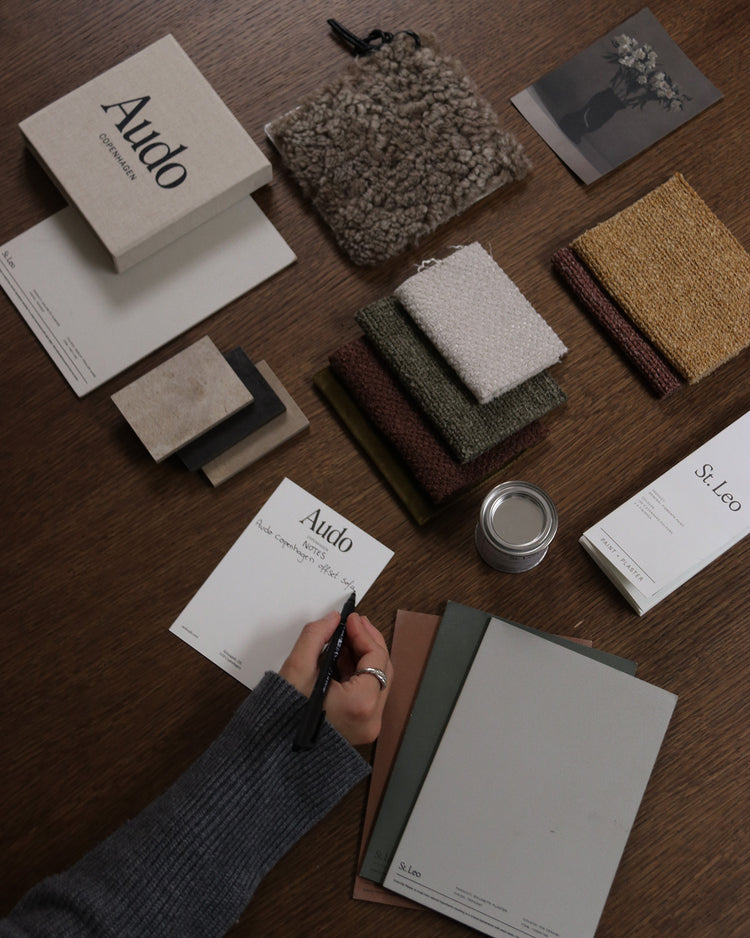 STEP 1
BOOK A PERSONAL CONSULTATION
STEP 2
RECEIVE A PERSONAL PROPOSAL
INFUSE YOUR SPACE WITH OUR SIGNATURE TOUCH
Audo Copenhagen offers personalised interior design consultations that bring our interiors into your home. We guide you through every step of the design process, from concept to execution.
After your consultation, we don't just leave you with ideas. We will assist you in styling the designs, upholstery fabrics and colours you have selected.
Your tailormade proposal is a comprehensive document detailing the design, giving you all the information you need to make your final decision. Choose to visit our showroom or
complete your purchase online from the comfort of your home.
Book your personalised interior design consultation today by reaching out at audohouse@audocph.com.
EXPLORE THE AUDO COPENHAGEN COLLECTION
Audo Copenhagen is born of collaborative spirit. Developed from uniting MENU, The Audo and by Lassen, Audo Copenhagen reflects both a century of Danish design tradition and a modern, global outlook that is continually expanding and evolving.
Vendor:

Fred Rigby Studio

Vendor:

Kroyer-Saetter-Lassen

Vendor:

Kroyer-Saetter-Lassen

Vendor:

Danielle Siggerud

Vendor:

Danielle Siggerud

Vendor:

Norm Architects & Els van Hoorebeeck

Vendor:

Norm Architects & Els van Hoorebeeck

Vendor:

Norm Architects & Els van Hoorebeeck
Opening Hours

Audo Concept Shop

Weekdays 11.00-18.00

Saturday 10.00-17.00

Sunday 10.00-16.00
Location

Audo Concept Shop is located at Audo House in Nordhavn, Copenhagen.

Århusgade 130, 2150 Nordhavn