Designer Theresa Rand
German designer Theresa Rand was experimenting with ways of combining a table and storage when she stumbled upon the idea of a lid that opens by rotating it around one of the legs. The result is elegant, unpretentious and utterly addictive (show it to guests and they will be opening and shutting Turning Table for hours).
Regular price
Sale price
€565
Unit price
per
Sale
Sold out
In stock
Materials

Ash/Oak Veneer
Solid wood legs
Plated Metal (Chrome/Brass)

Our wooden furniture is offered in two different types – natural wood veneers and solid wood – equal in beauty and with only minor differences in look and durability. Wood veneers are made from thin sheets of natural wood that are applied to a base of MDF, plywood or chipboard, giving the surface the appearance of solid wood. The final product is then varnished with polyurethane for a durable, easy-care finish and to prevent spills damaging the surface and underlying design. Wood veneer furniture uses less wood than its solid counterparts, making it a more affordable option. Furthermore, wood veneers are less prone to splintering and warping that can result from a solid wood design.
Dimensions

H: 36 cm
Ø: 65 cm
View full details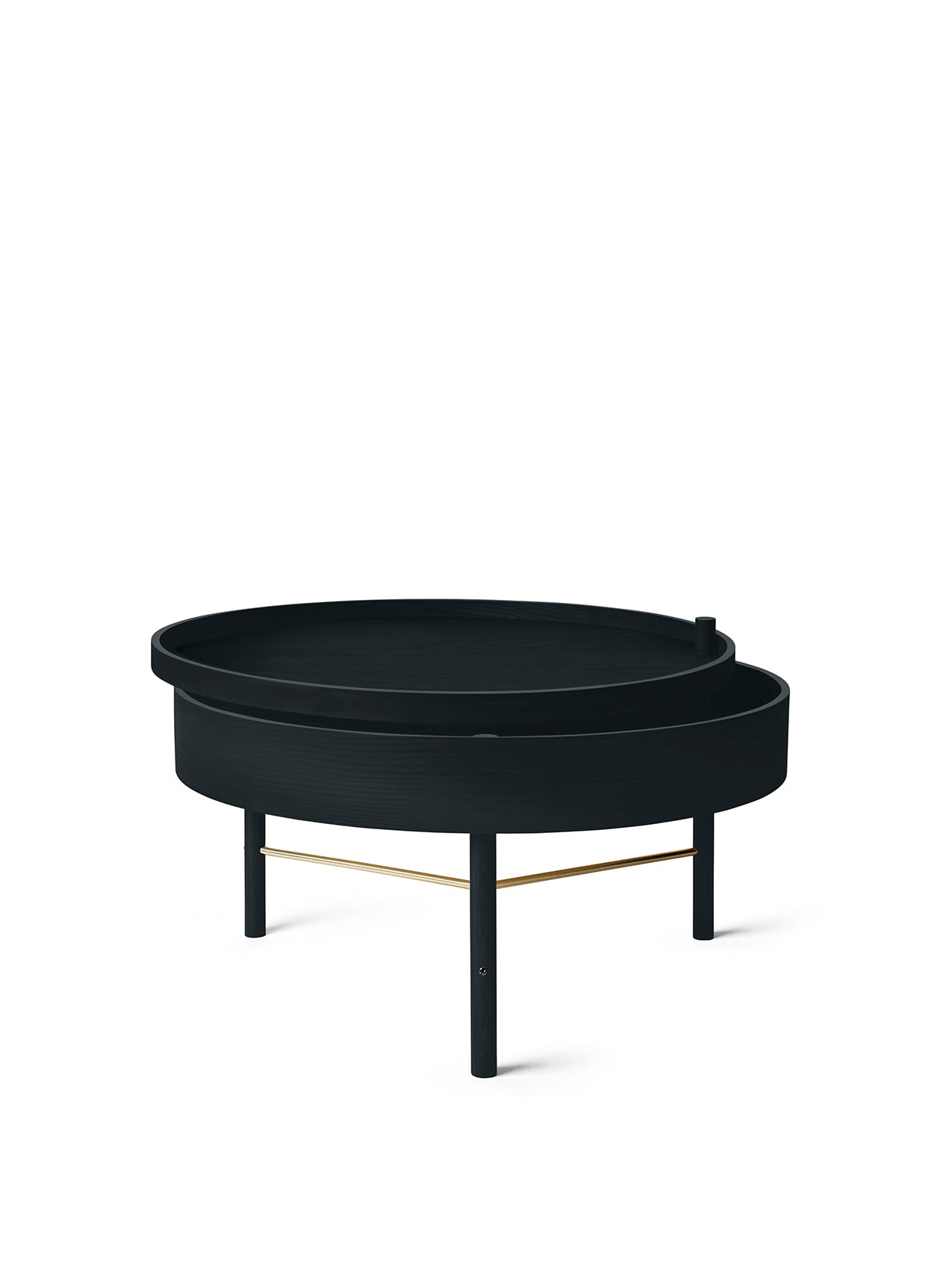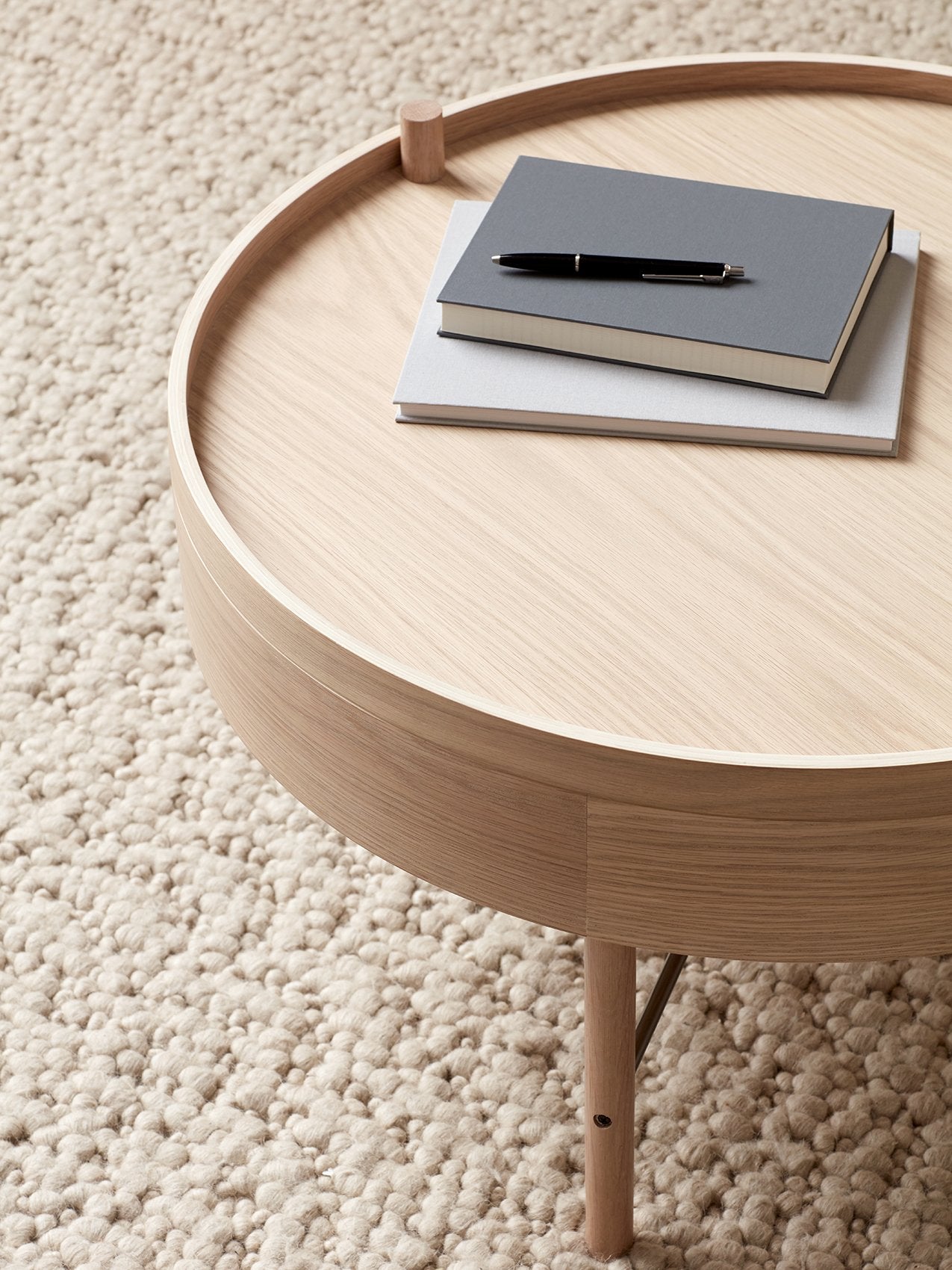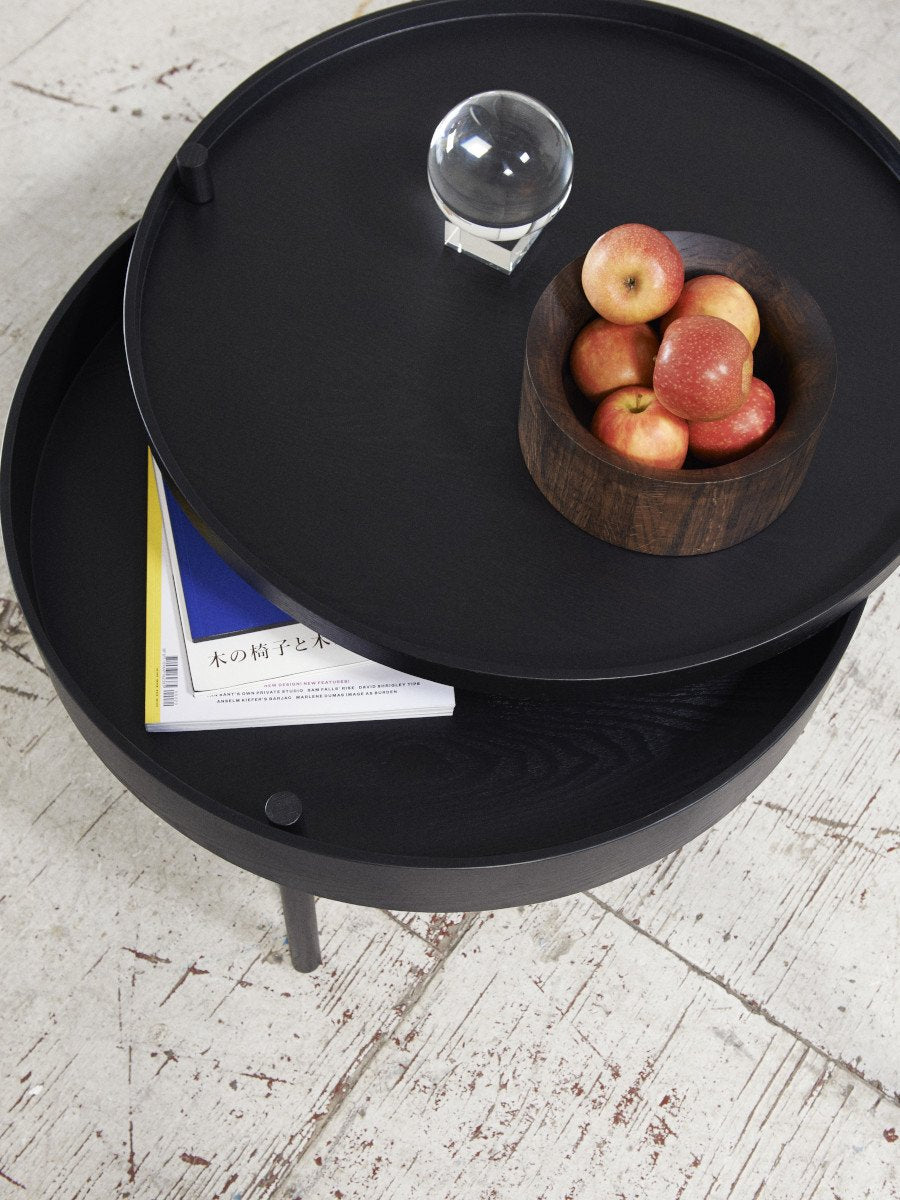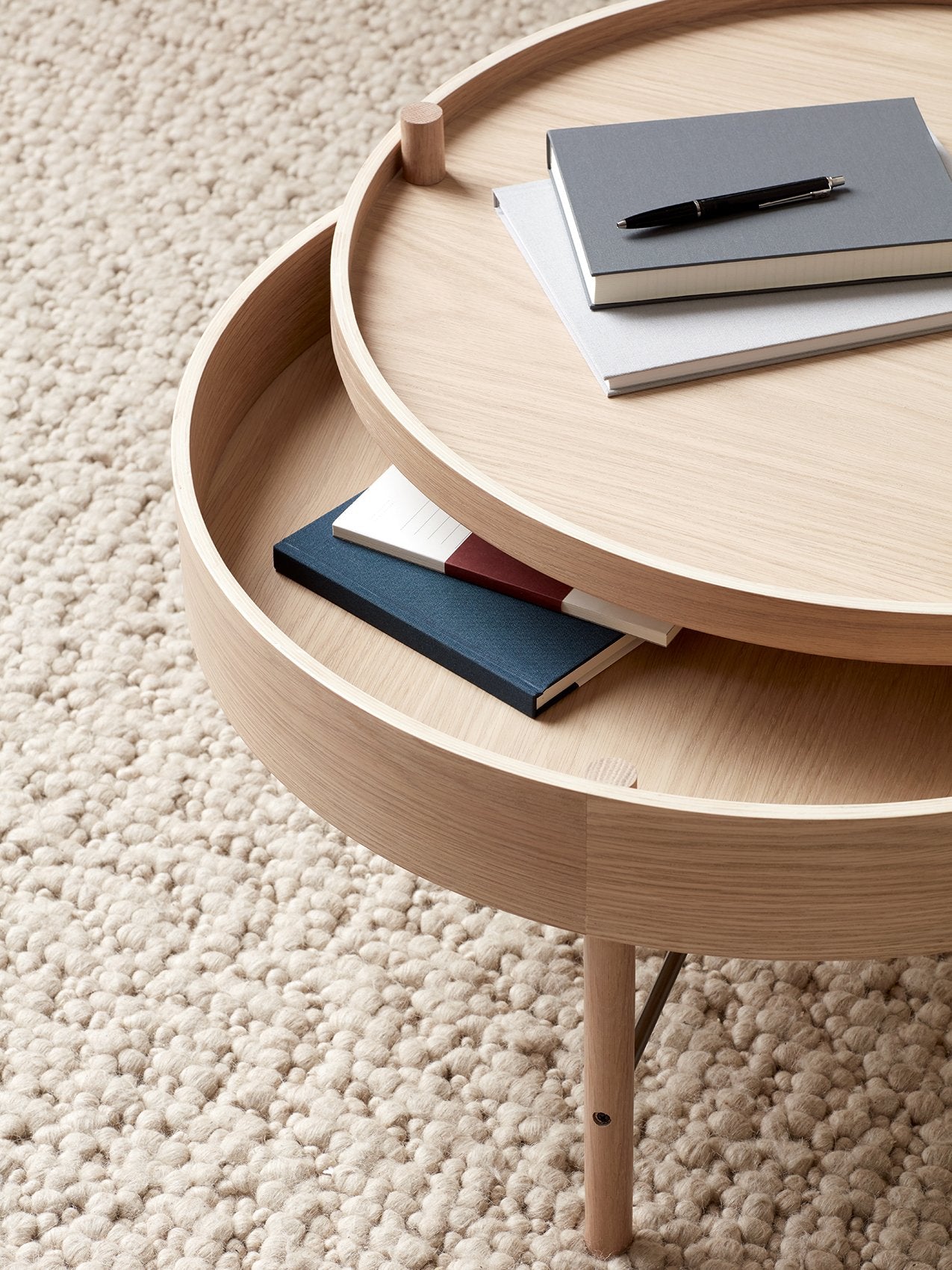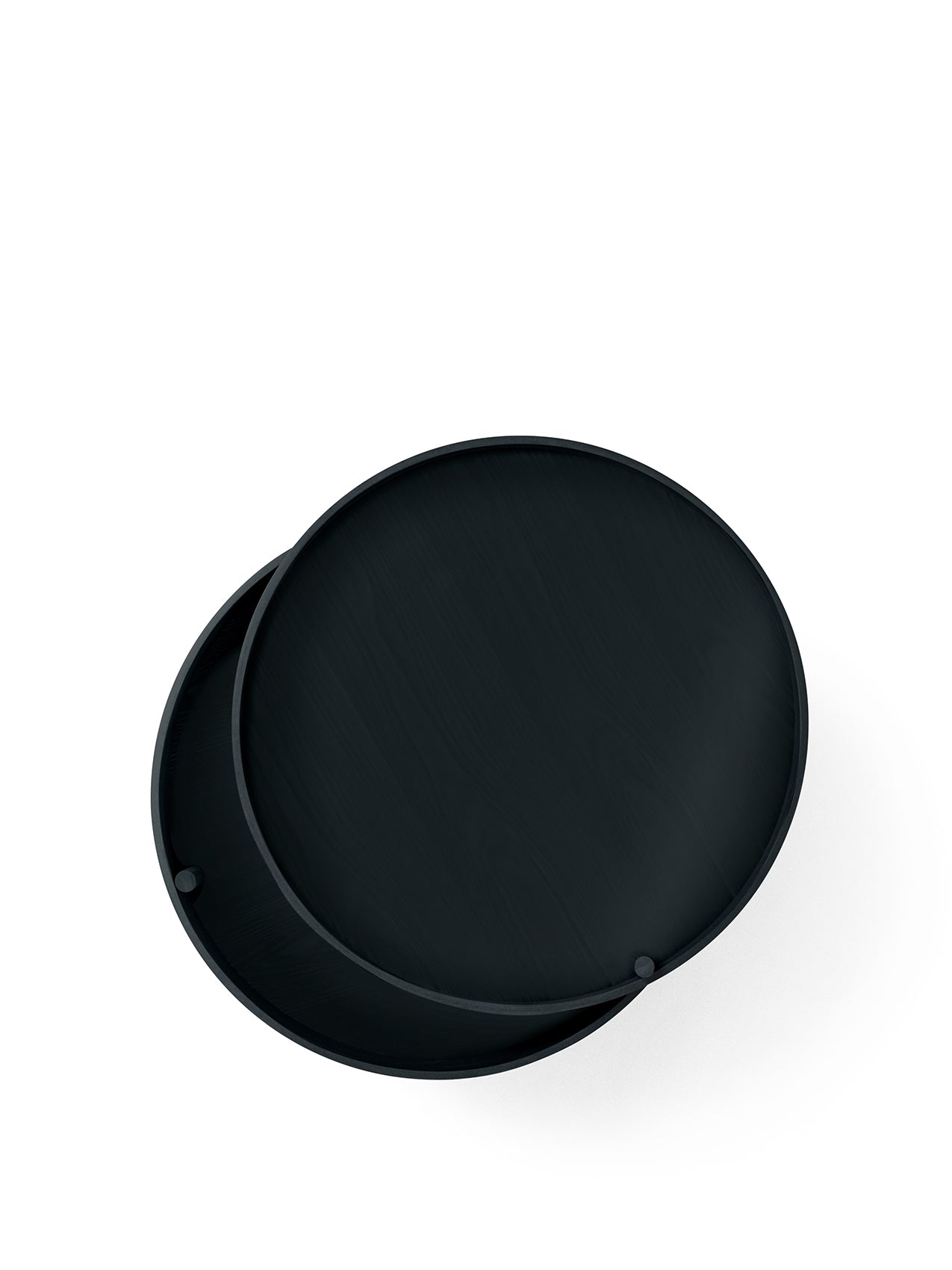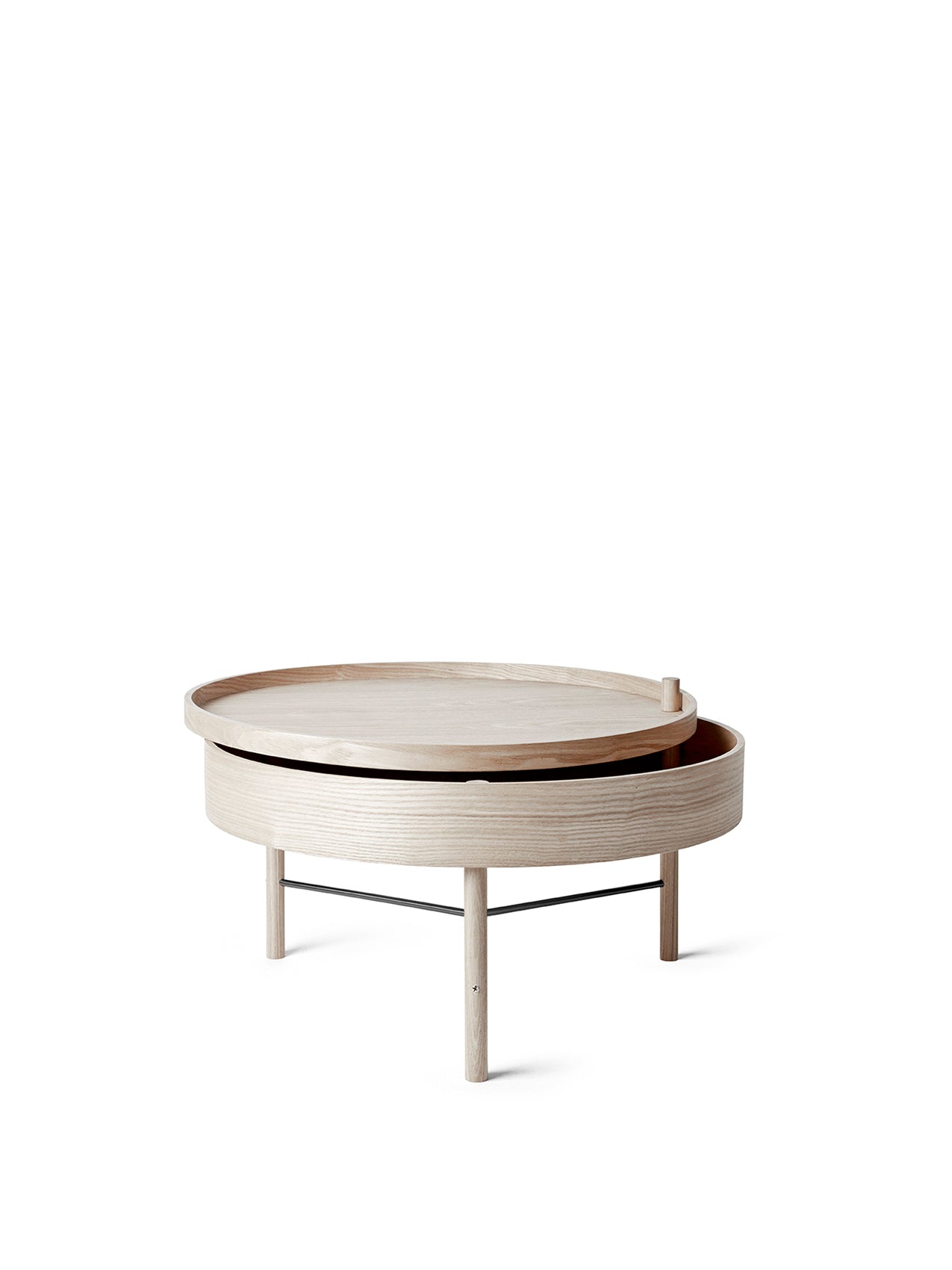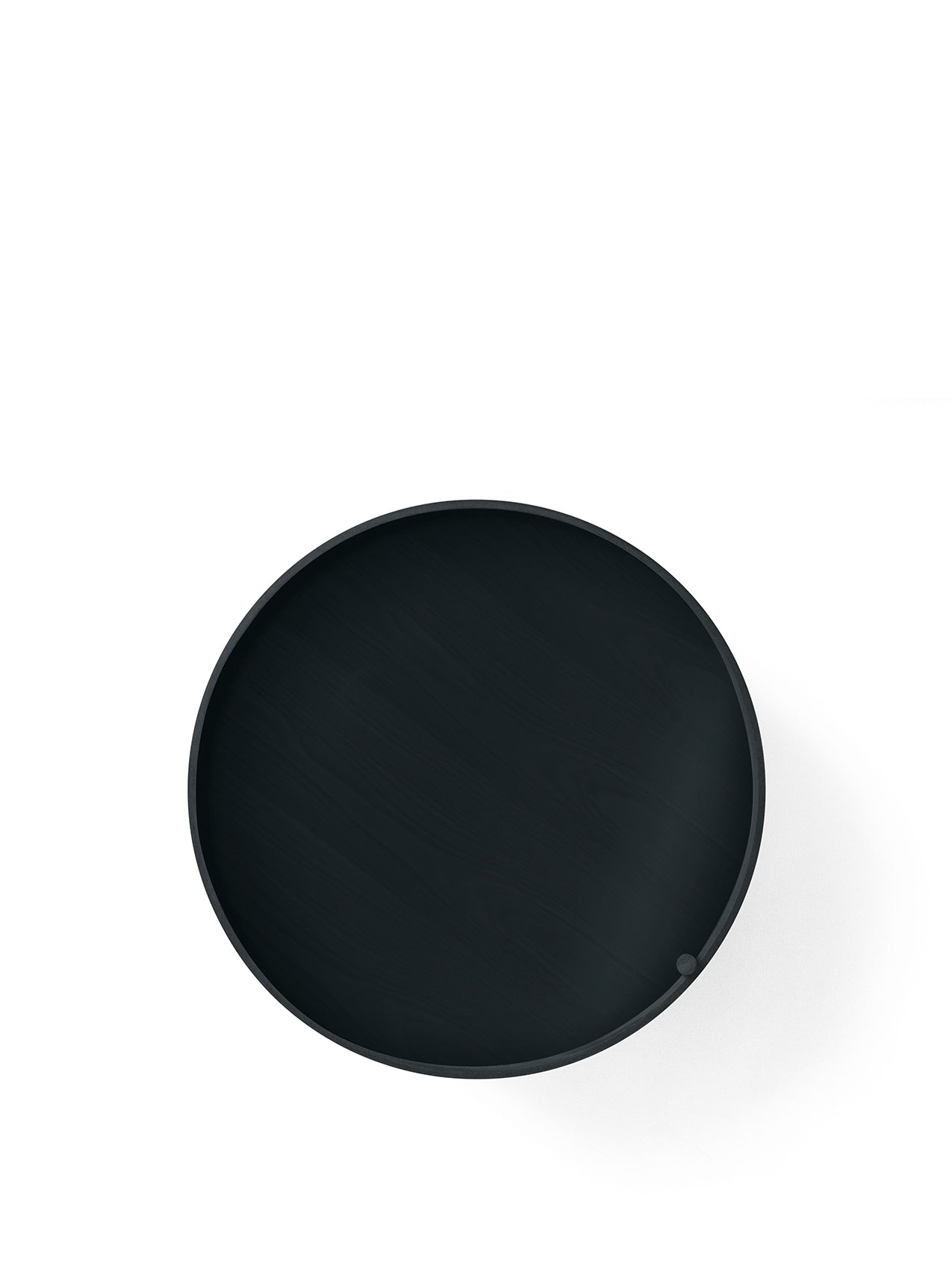 ABOUT THE DESIGNER
Theresa Rand
Studio Theresa Rand is based in Copenhagen and is working on furniture and interior design related projects. The focus of the studio's work is on the use of natural, authentic and lasting materials and the way in which they are combined. Creating functional but poetic furniture with a story to tell, as well as spaces with a warm atmosphere for the people living and being in them. Theresa's thinking is very intuitive – "Although functionality is very important, too, the atmosphere, which furniture and objects create and the impact, which they have on a space and on people using this space is crucial." Originally, Theresa Rand studied languages at the University of Cologne and graduated in 2005. Her later career was followed by architecture studies at the Peter Behrens School of Architecture in Düsseldorf, in Germany. Afterwards, Theresa Rand graduated with a concentration in a Master of Arts in Architecture & Furniture Design at the Royal Academy of Arts, in Denmark. Alongside her studies, Theresa Rand worked as freelance with namely design offices, like Norm Architects or Space Copenhagen. That was when her first introductory pieces for Audo Copenhagen were sketched.