Designer Tove & Edvard Kindt-Larsen
An elegant masterpiece by the husband-and-wife designer duo Tove and Edvard Kindt-Larsen, the Pagode Sofa is unknown to most. Avantgarde and artistic for its time, its low, almost flat, armrests and beautiful V-shaped legs make it light and precise in its design language – and give the sofa a contemporary look. Taking its name from Asian architecture, it is expressive and unique in its simplicity – much like the temples it refers to. First presented to the world in 1956, today it remains a striking piece of design. Available in natural oak or walnut and upholstered in leather.
+ more
- less
Regular price
Sale price
€5.370
Unit price
per
Sale
Sold out
Estimated delivery: 7 weeks
Materials

Oak or walnut, plastic, steel, solid beech, plywood,
foam, felt, quilt foam.
Dimensions

H: 86 cm
SH: 37 cm
SD: 50 cm
W: 202 cm
D: 78 cm
View full details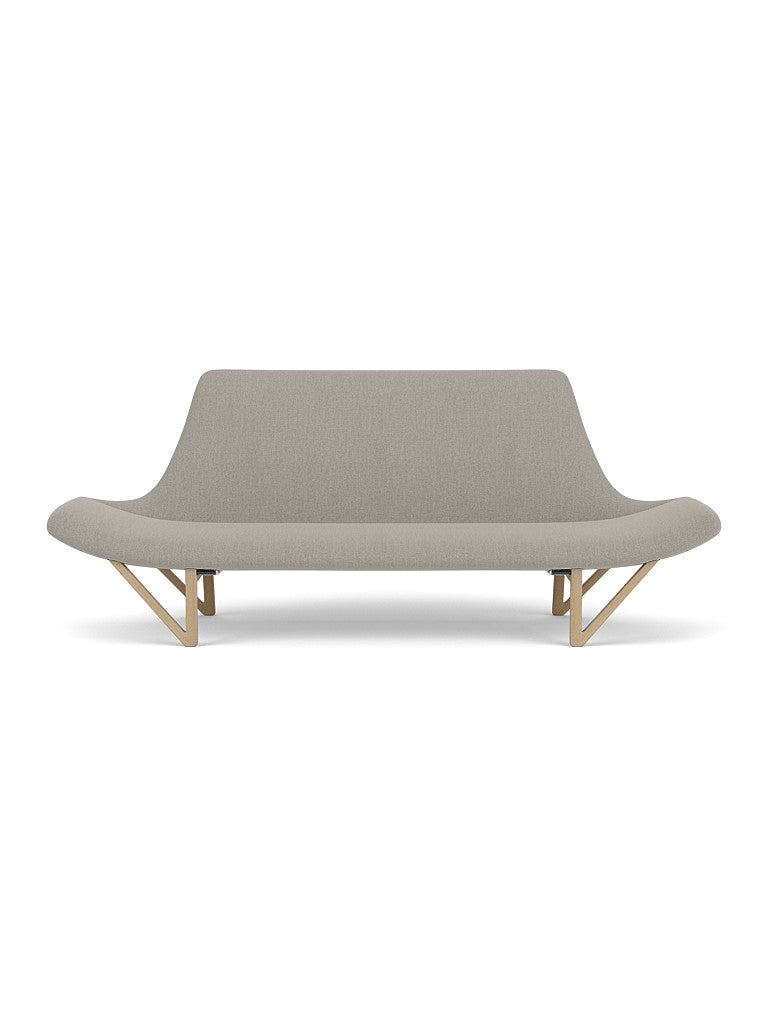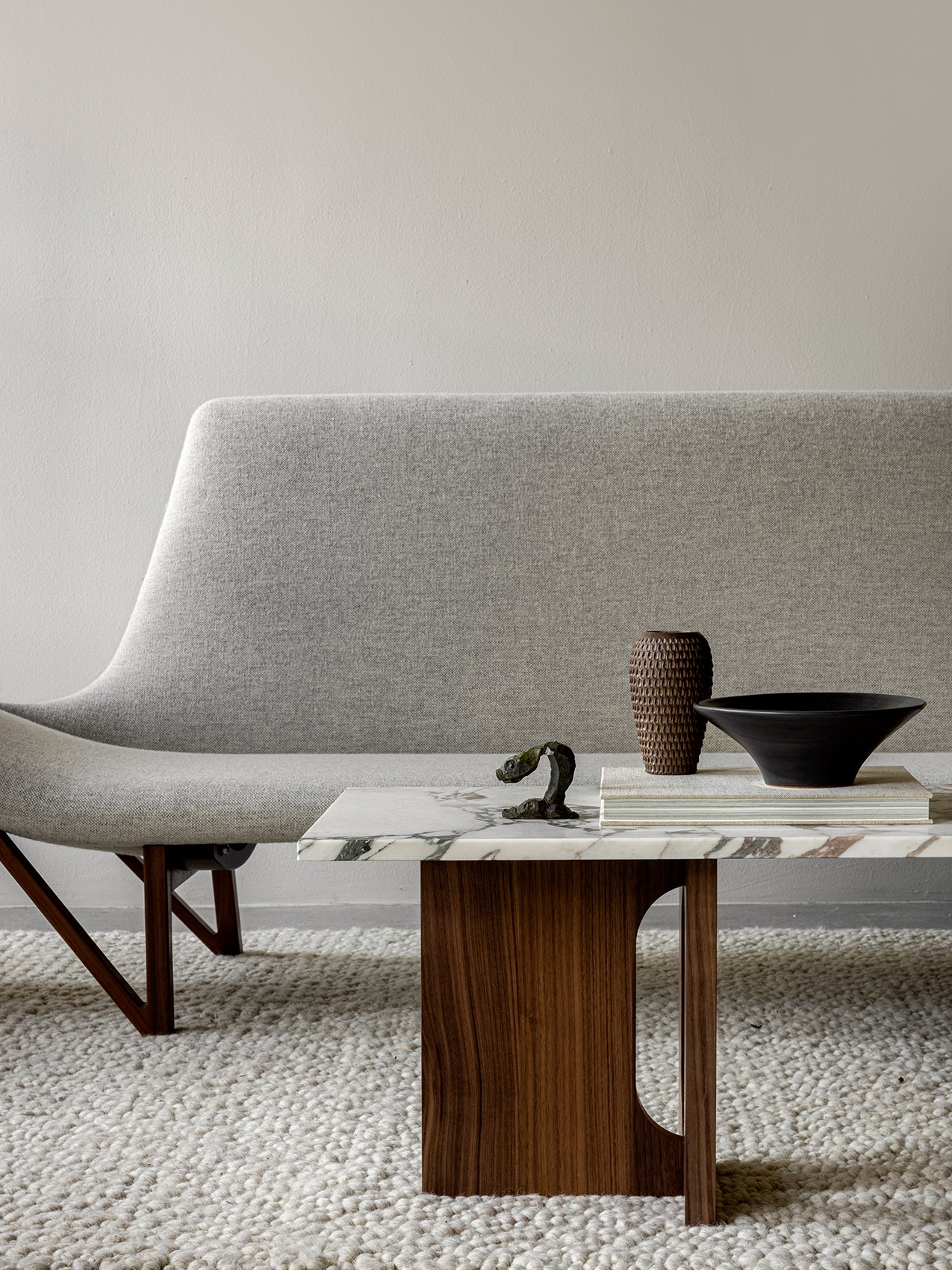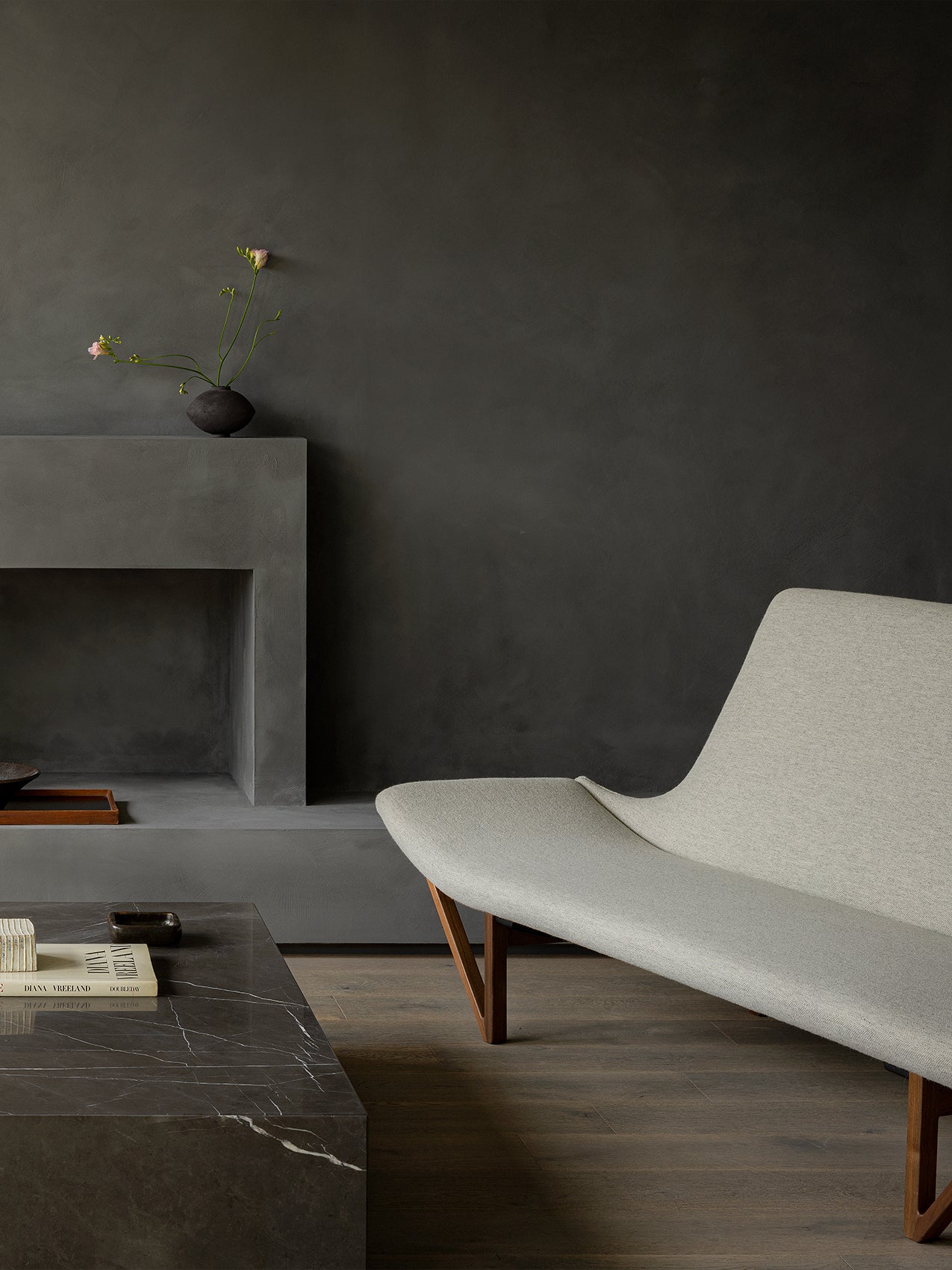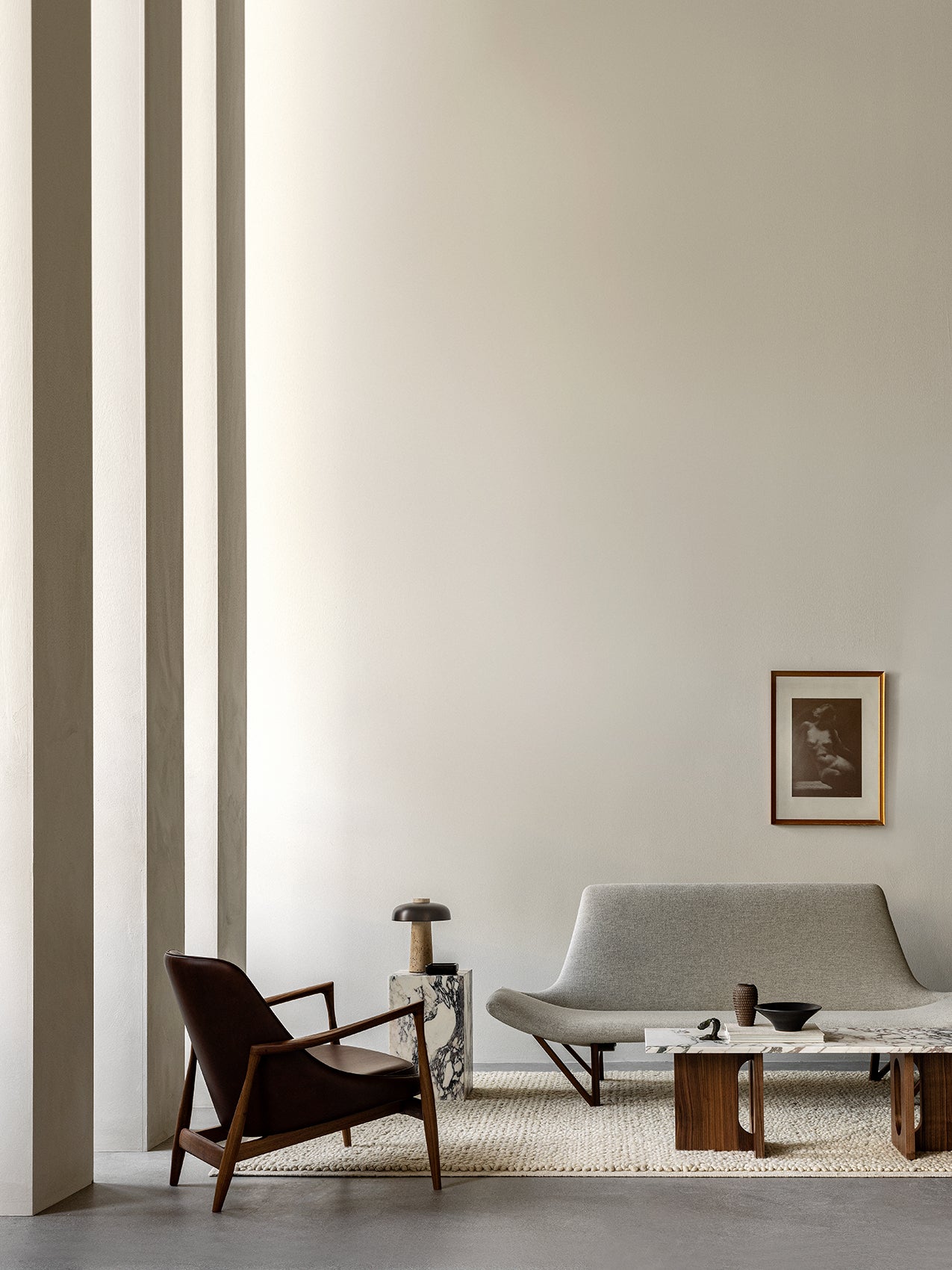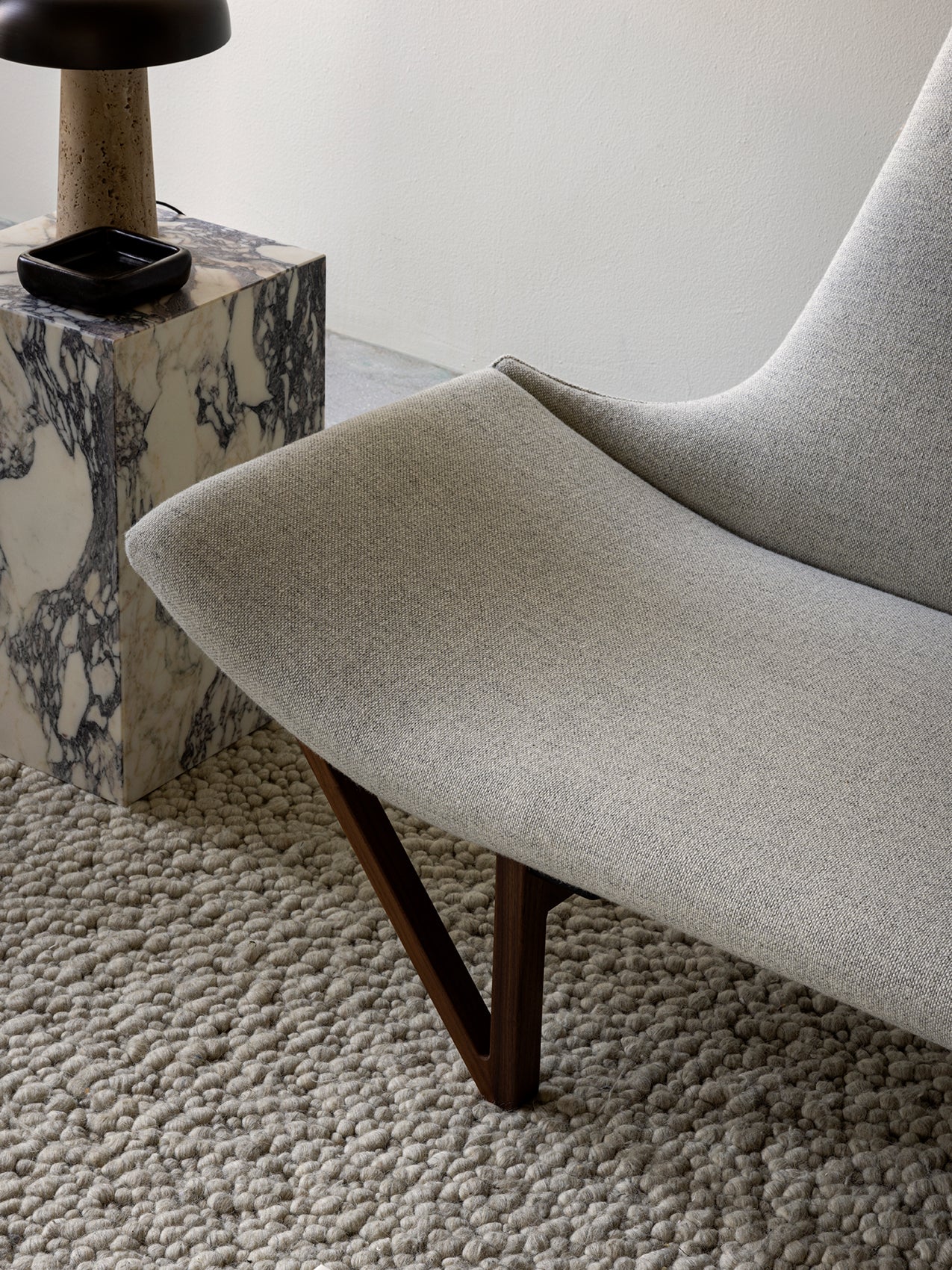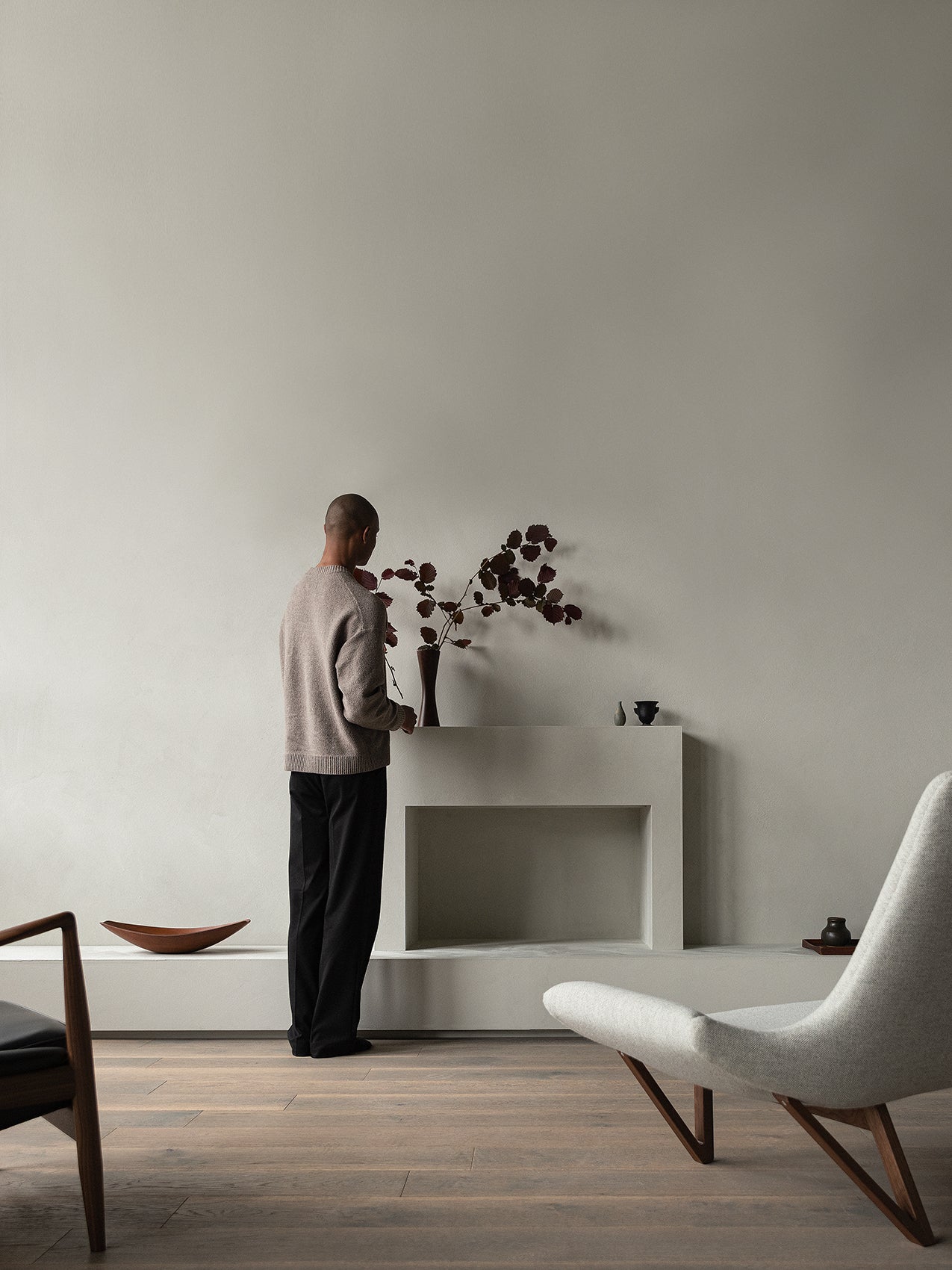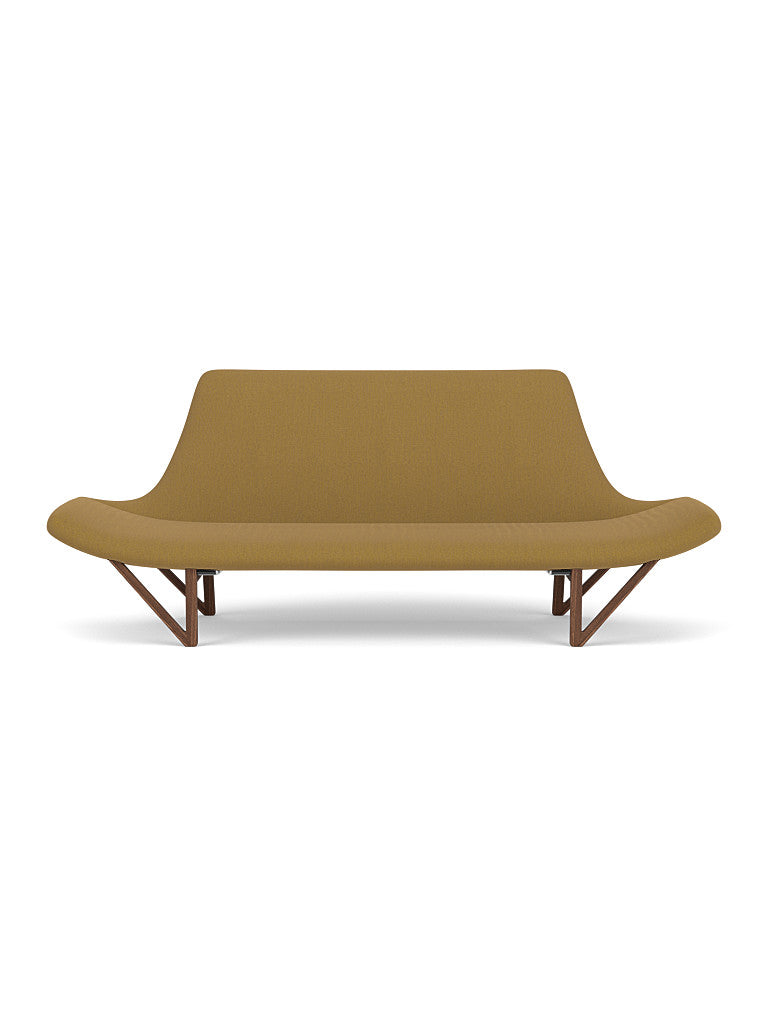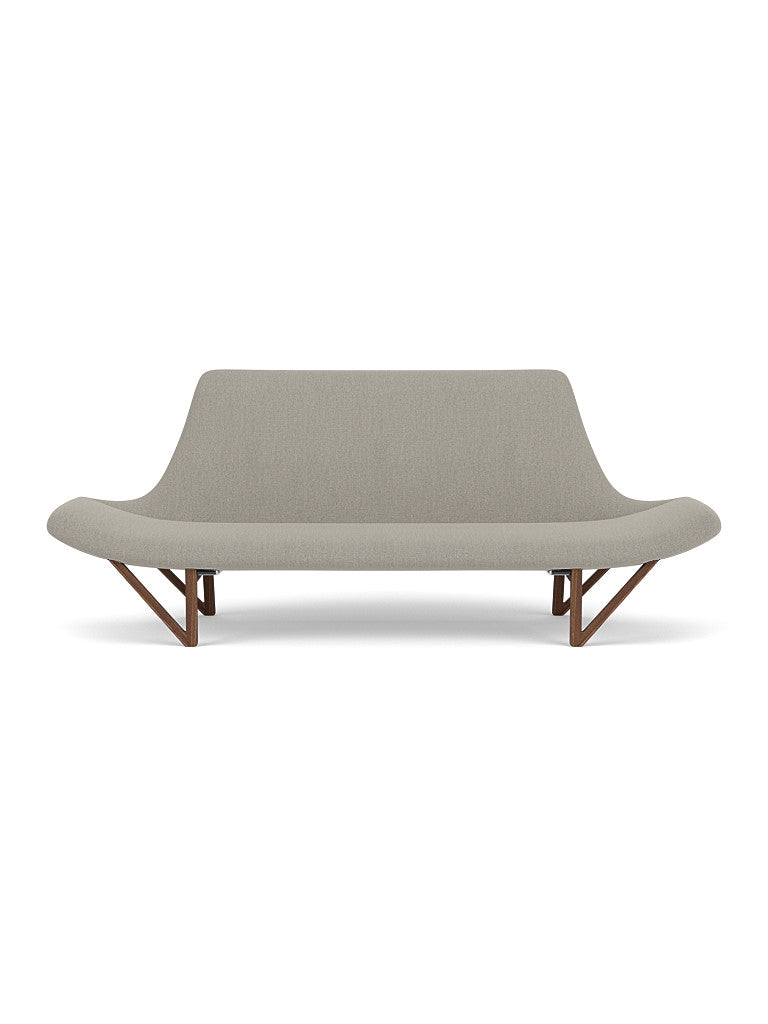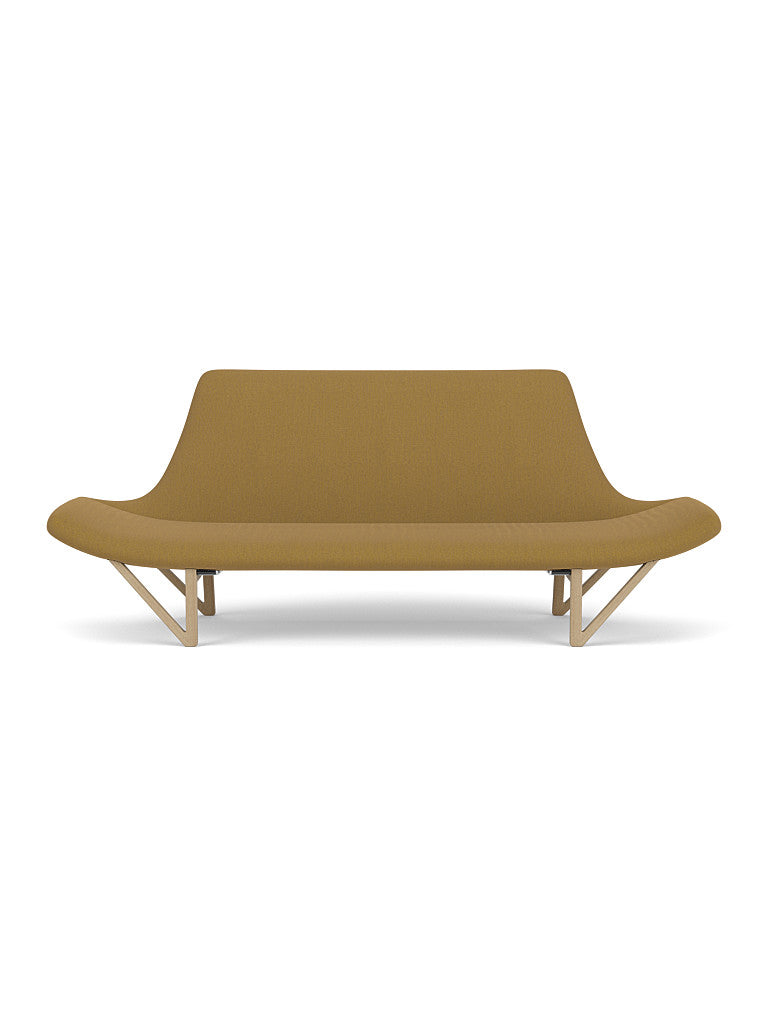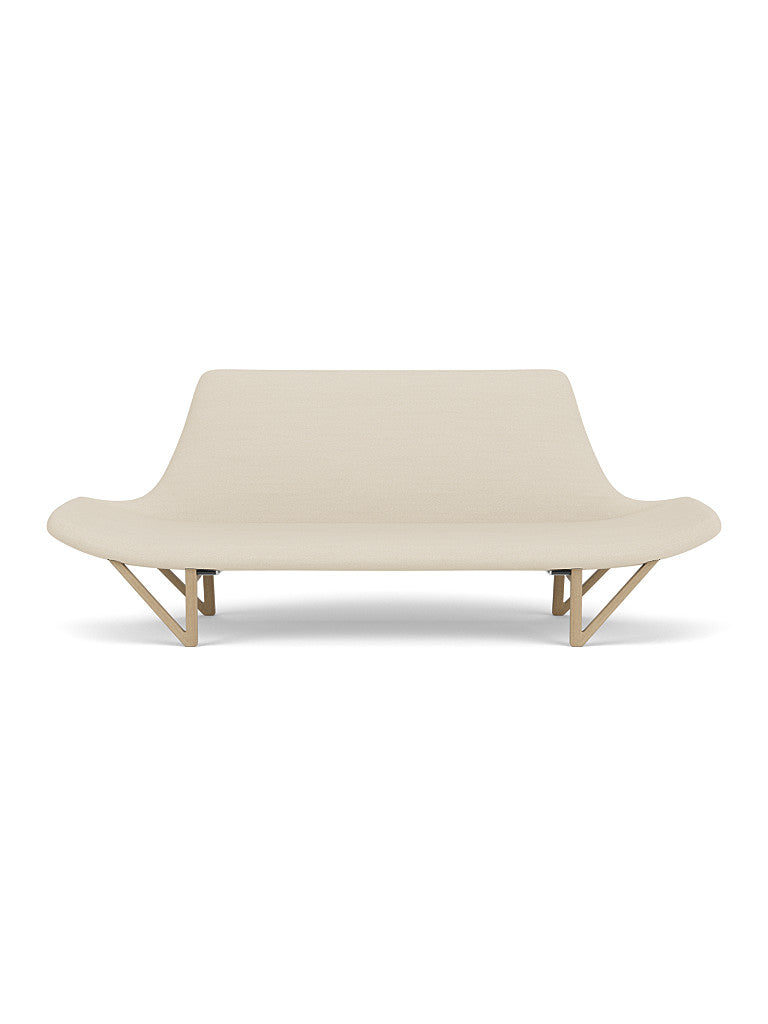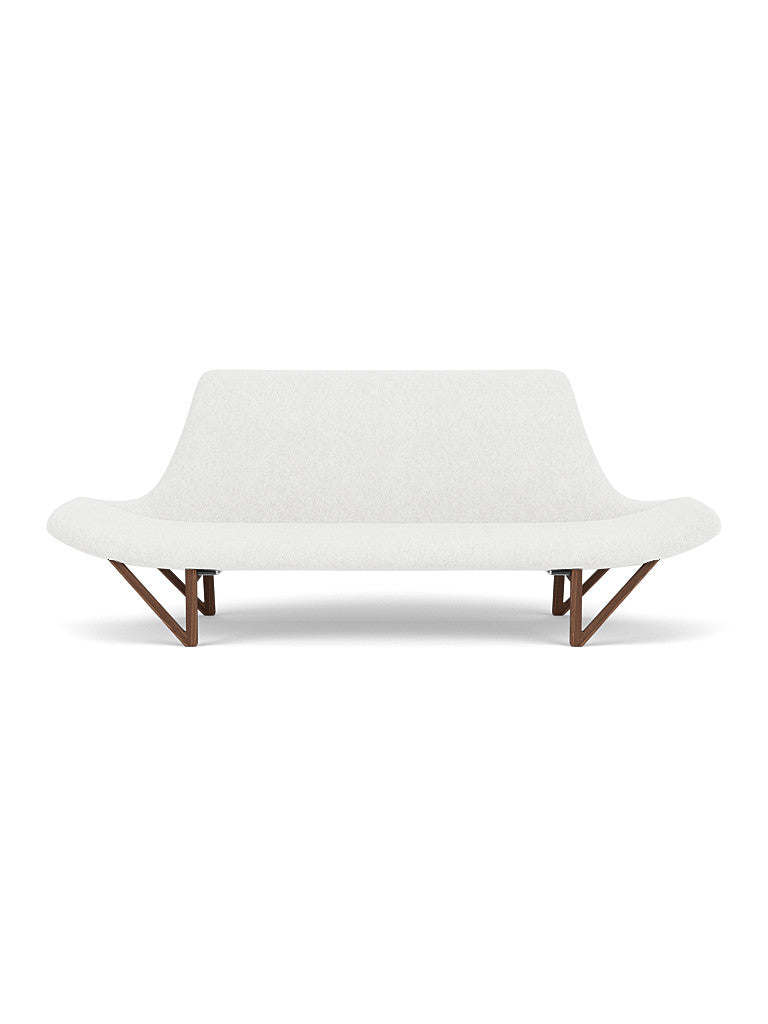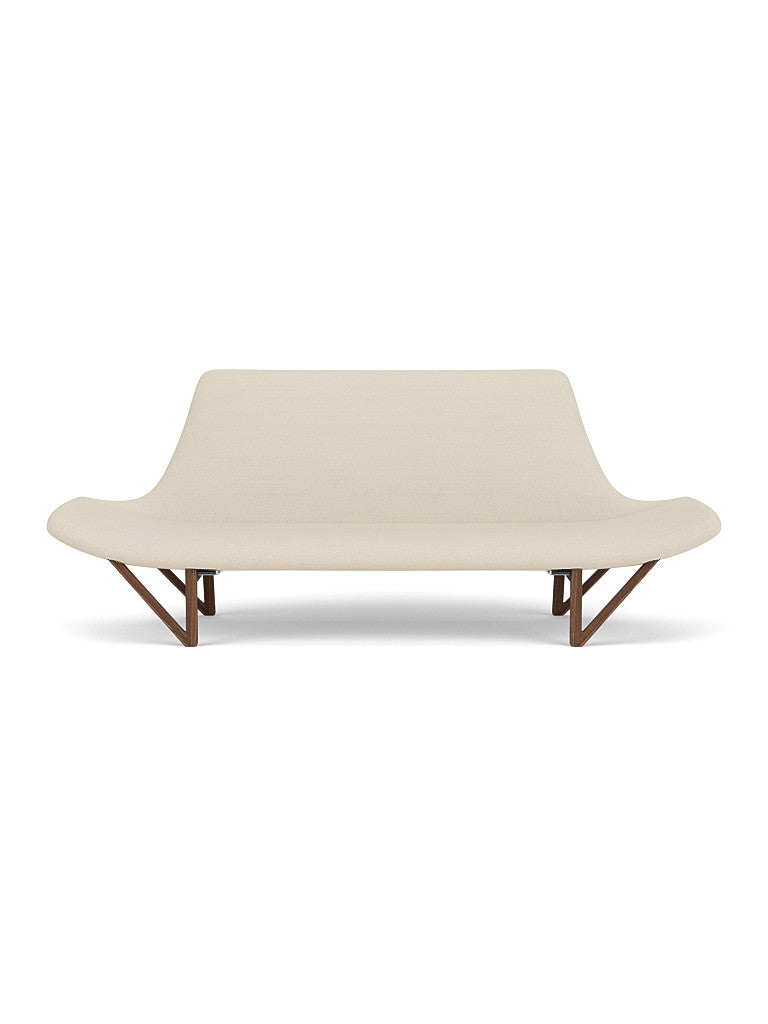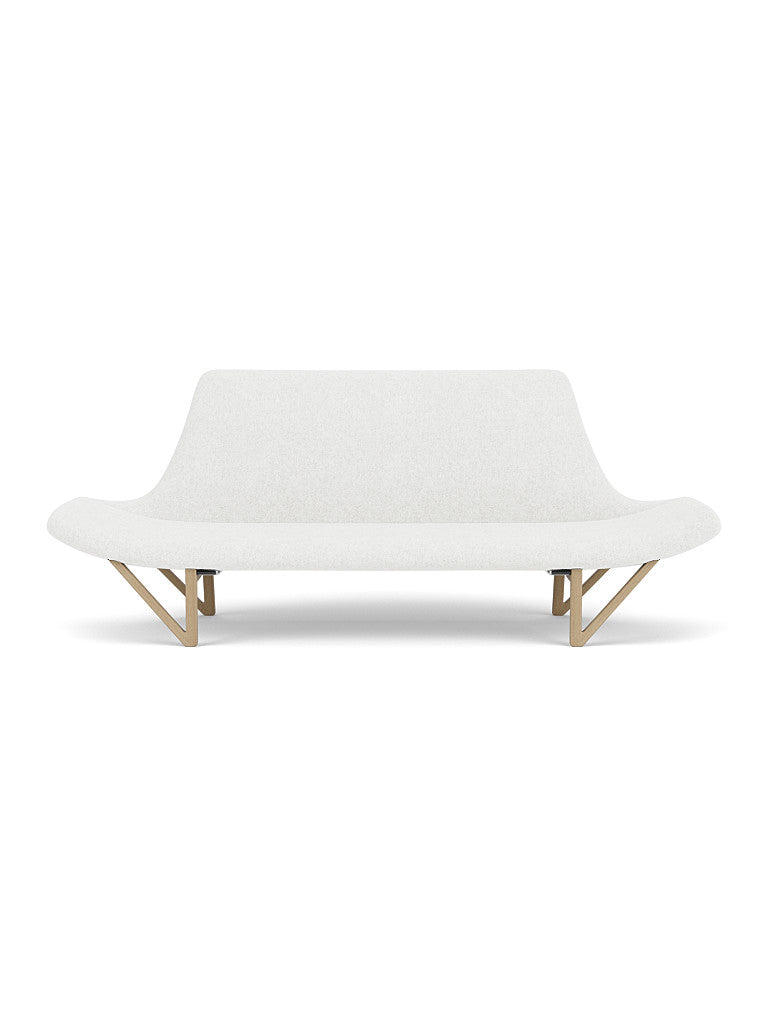 ABOUT THE DESIGNER
Tove & Edvard Kindt-Larsen
Front figures in the development of Danish furniture design between 1930 and 1960, Tove and Edvard Kindt-Larsen (1906-1994 & 1901-1982) were visionary designers – and husband and wife. Creating furniture, silverware, jewellery, textiles and more, the prolific couple were the harbingers of a new era in Danish furniture design, eschewing the traditional furniture set in favour of individual and adaptable design pieces that could be curated according to style, use and mood. It was a breakthrough in the Danes' way of interior decorating, as well as the general regard for furniture furniture. Edvard Kindt-Larsen cut his teeth as an architect under Kaare Klint at the Department of Furniture Design at the Royal Danish Academy of Fine Arts. He achieved great recognition for a large-scale hotel project by the lakes in Copenhagen and was later honoured with the Eckersberg medal for his work with Snedkerlauget's Exhibitions, which he organised in the years 1943-1966. Tove Kindt-Larsen – one of Denmark's first notable female designers – studied at the Academy of Fine Arts but never graduated. She did, however, receive widespread recognition for her work as both an architect and a designer, in particular her textile designs and pioneering rattan furniture. When she married Edvard in 1937, she had already won first prize in the Carpenter's Guild competition. She was lauded for her work, "bravely setting out to solve a task in a new way." Her furniture is characterised by a fine sense of quality and a style that adapted to the changing tastes of the times.