Designer Audo Copenhagen
A set of two vases designed to propagate plant cuttings or sprout larger seeds, the Cresco Propagation Vases let nature take centre stage. Easy to use and elegant to look at, the shapely glass vessels allow light to reach the growing roots while the concave, handmade ceramic lid supports the plant as it grows. To use, simply fill the glass vase with water, place the lid on top and let nature work its magic.
Regular price
Sale price
€80
Unit price
per
Sale
Sold out
In stock
Materials

Glass, stoneware
Dimensions

H12
H: 12 cm
Ø: 12 cm

H15
H: 15 cm
Ø: 10 cm
View full details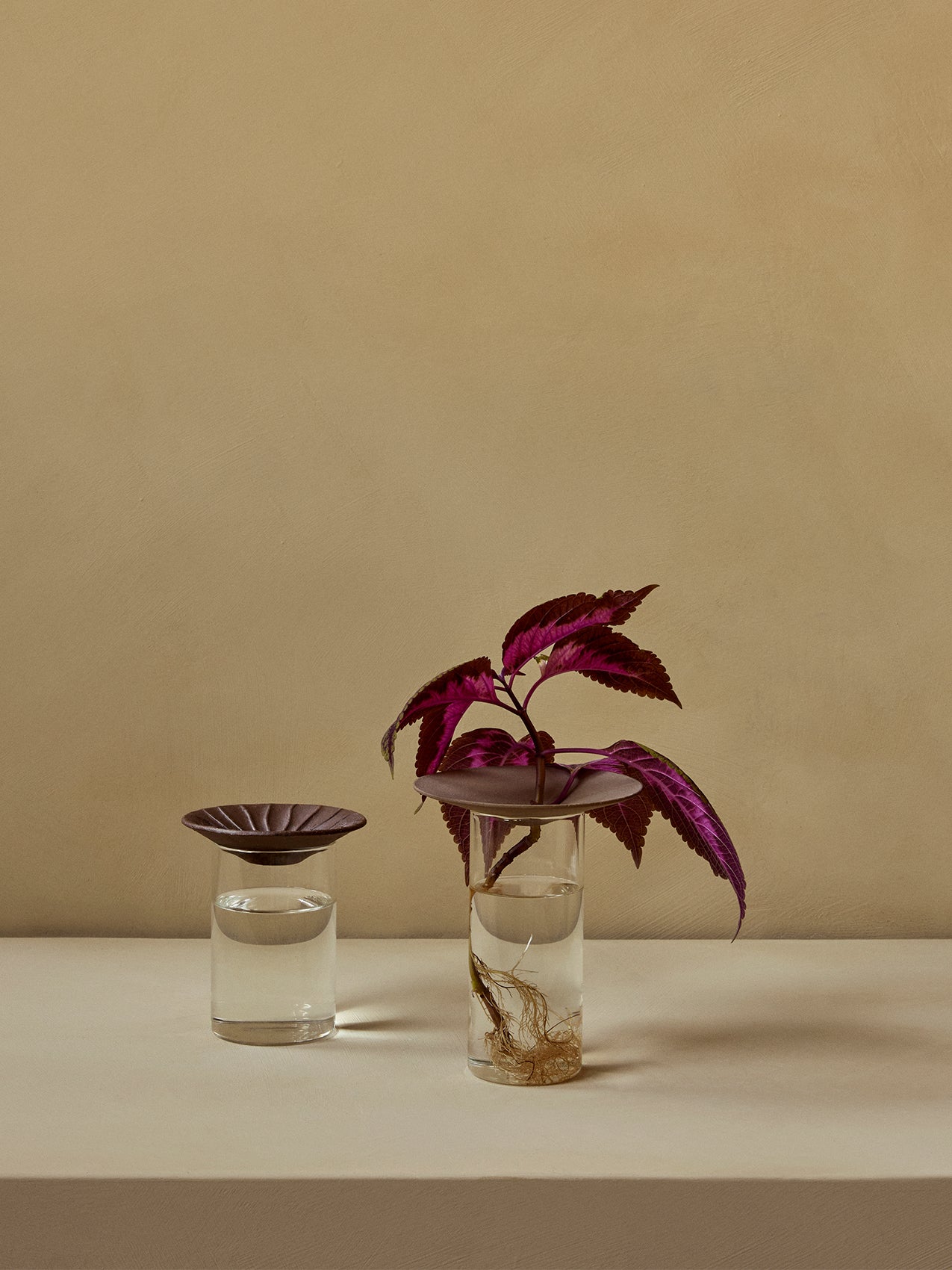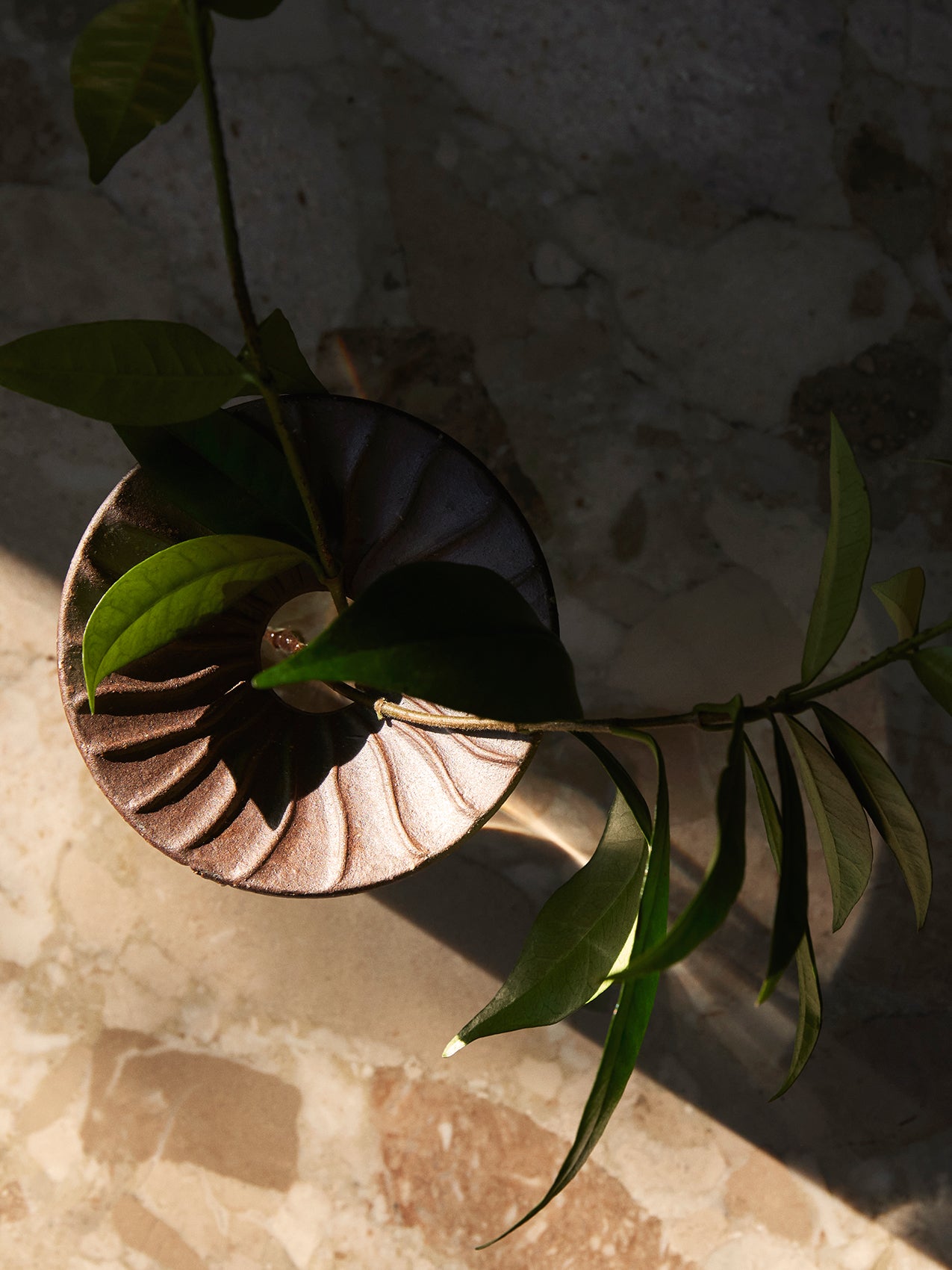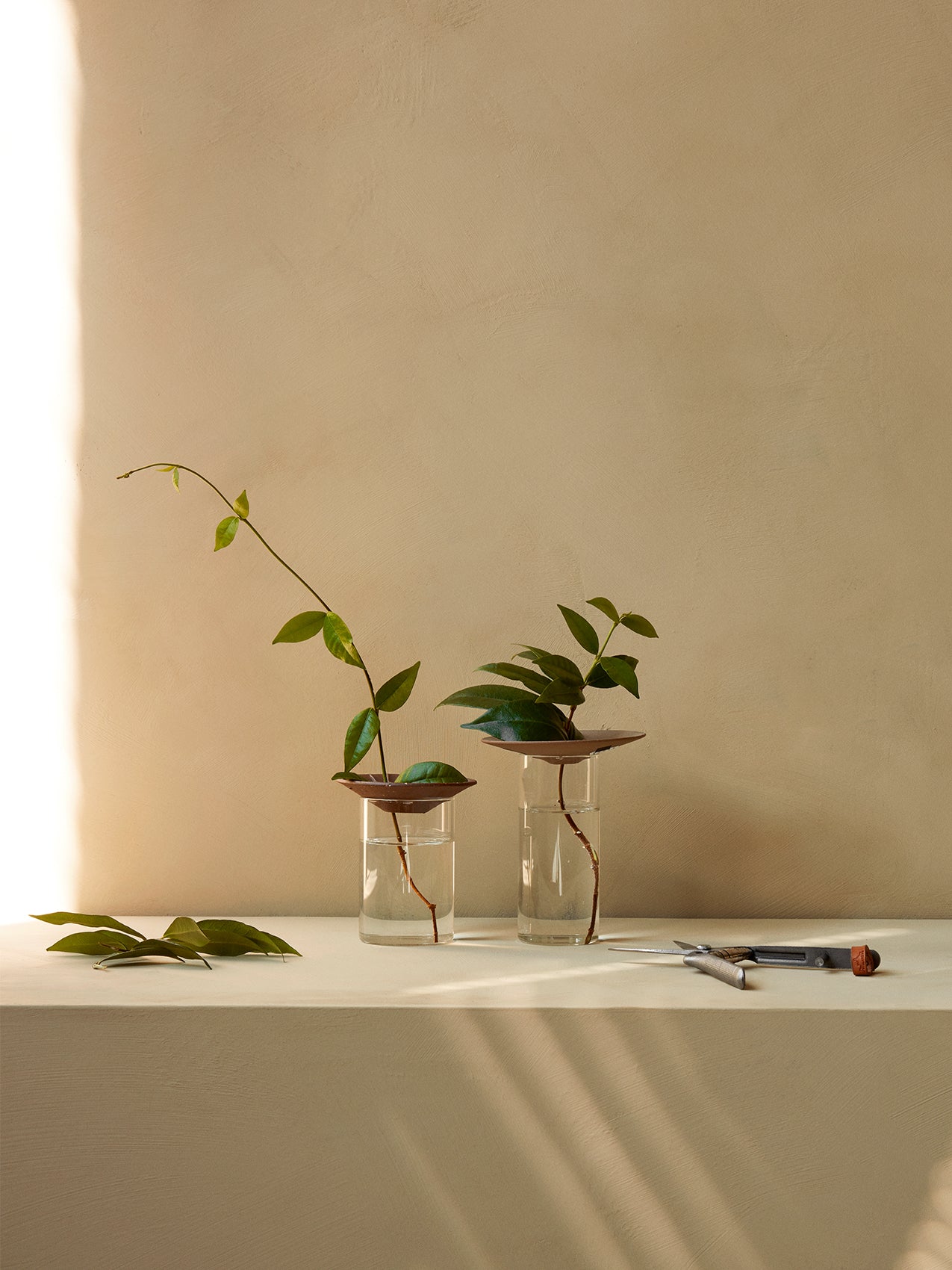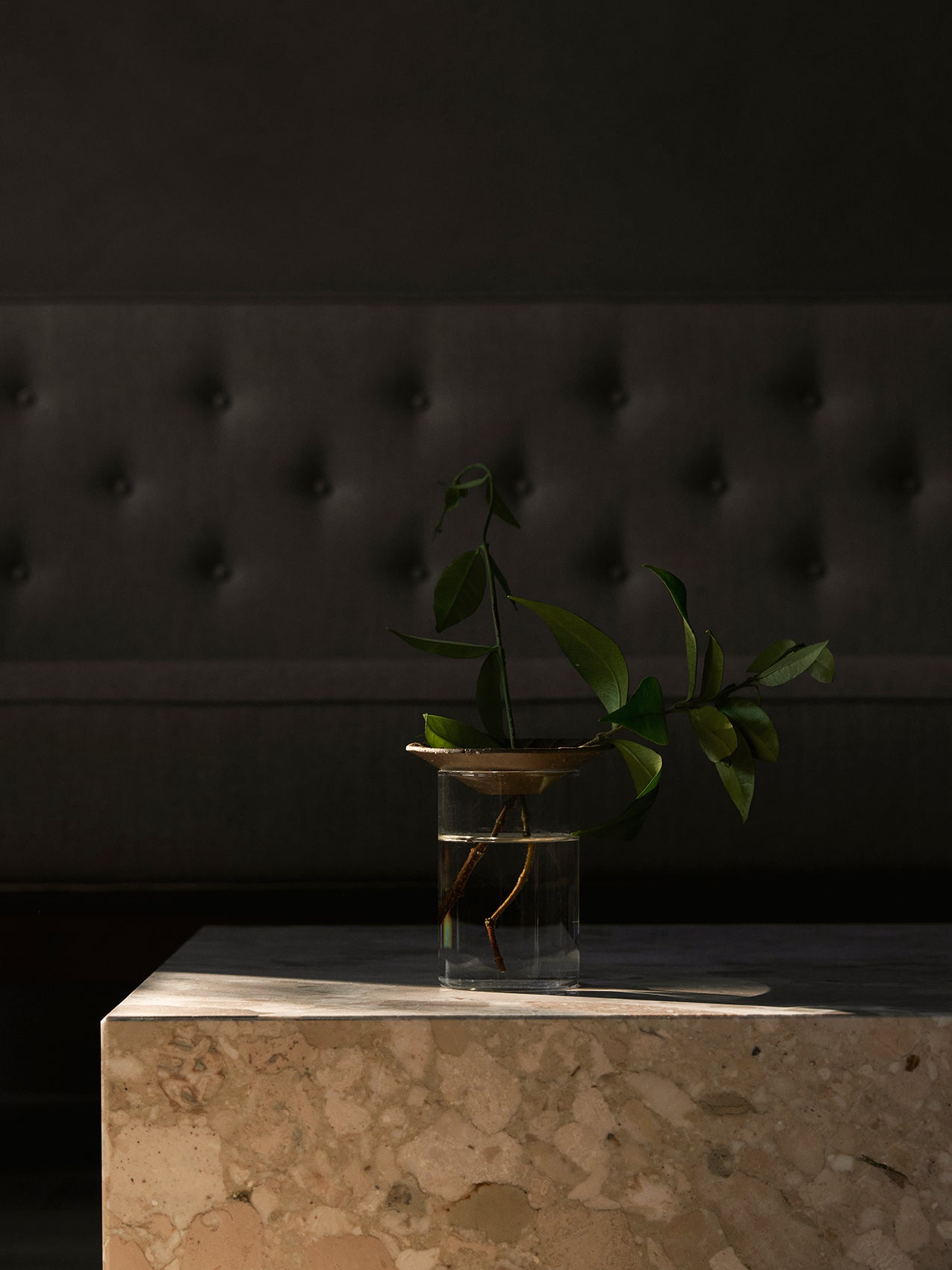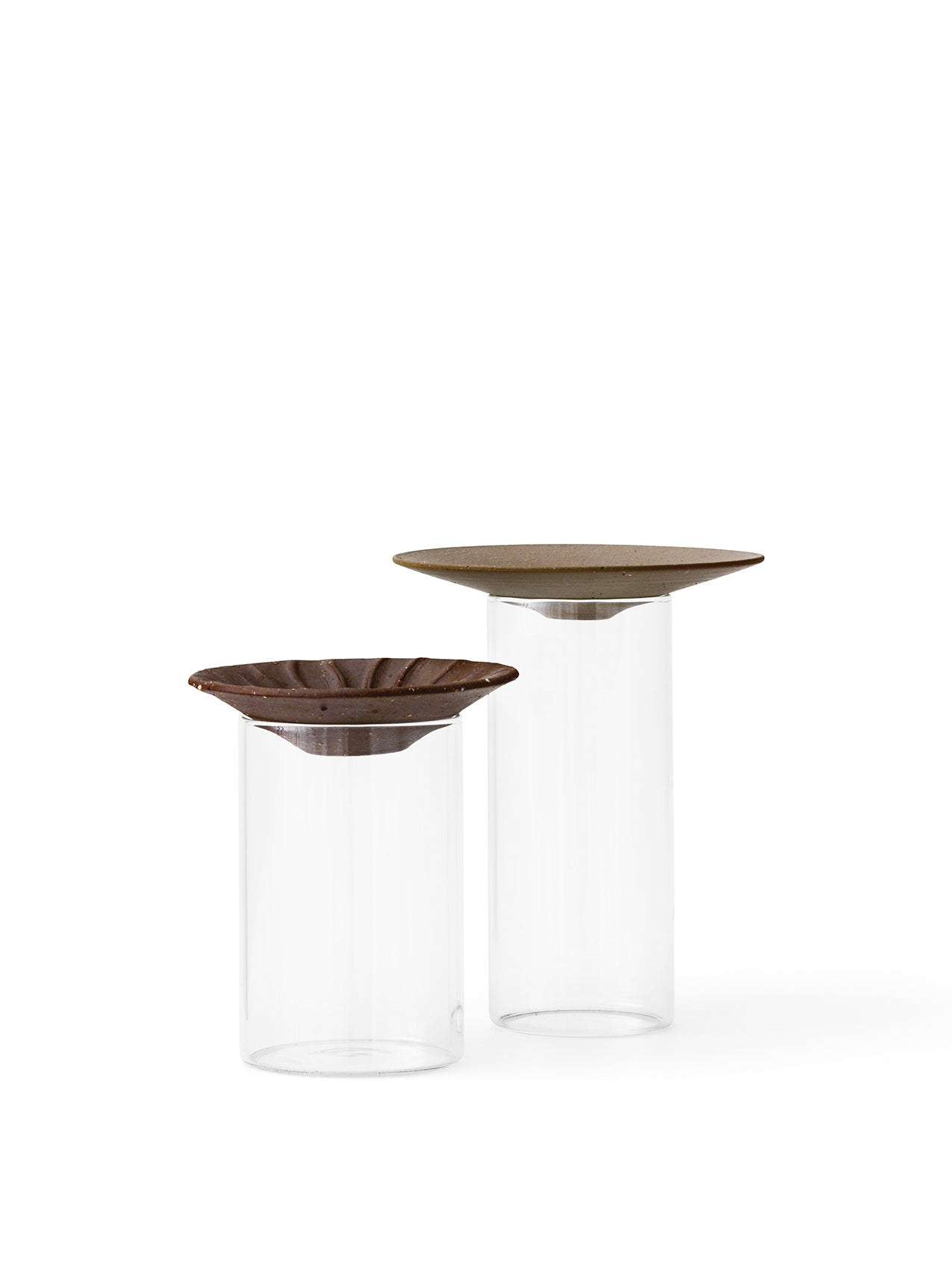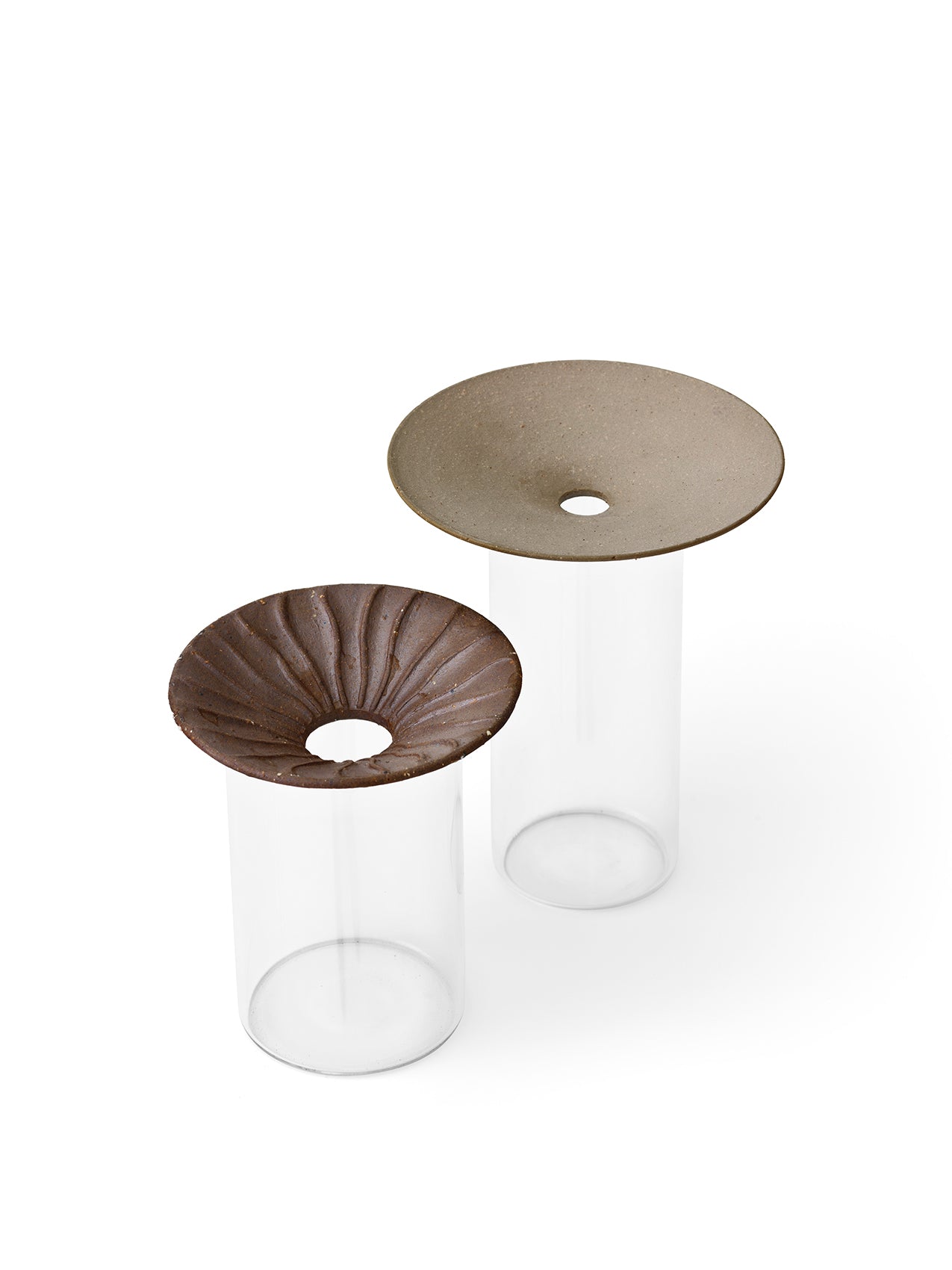 ABOUT THE DESIGNER
Audo Copenhagen
Audo's aesthetic philosophy has been coined soft minimalism, characterised by clean lines, calm, subtle strength, earth tones and nature's materials crafted with utmost respect. Soft minimalism promotes creative contemplation and harmony. It adapts to diverse architectural styles and is appropriate for both residential and commercial use, and it's timeless meaning Audo pieces can be used for decades to come and move to new homes and into new, creative chapters of life.