Designer Norm Architects
A well-conceived design whose thoughtful simplicity has made it a favourite in spaces both public and private, the Audo Pedal Bin is an essential part of the Audo Bath Collection. The bin, available in black or white, ties into the collection's common visual thread of clean lines and rounded edges: a quintessential expression of Norm Architects' ability to bring softness to modern minimalism.
The lid of the Pedal Bin opens and closes smoothly and silently with a quick push of the pedal. Modern materials – including the powder coated steel body and solar-brushed stainless steel lid – combine aesthetics, endurance and tactility. The removable plastic liner is easy to clean. The Pedal Bin collection comprises the following sizes to match any need: 4 litres, 7 litres, 11 litres, 20 litres and 30 litres. All are available in black and white to match any space. While the design is part of our Bath Collection, it can also be used in bedrooms, kitchens, offices or any other corner.
+ more
- less
Regular price
Sale price
€240
Unit price
per
Sale
Sold out
In stock
Materials

Stainless Steel
Powder Coated Steel
Plastic
Silicone
Dimensions

4 liter: H: 31 cm, Ø: 23,5 cm
7 liter: H: 39 cm, Ø: 23,5 cm
11 liter: H: 46 cm, Ø: 27,0 cm
20 liter: H: 63 cm, Ø: 30,5 cm
30 liter: H: 68,5 cm, Ø: 33,5 cm
View full details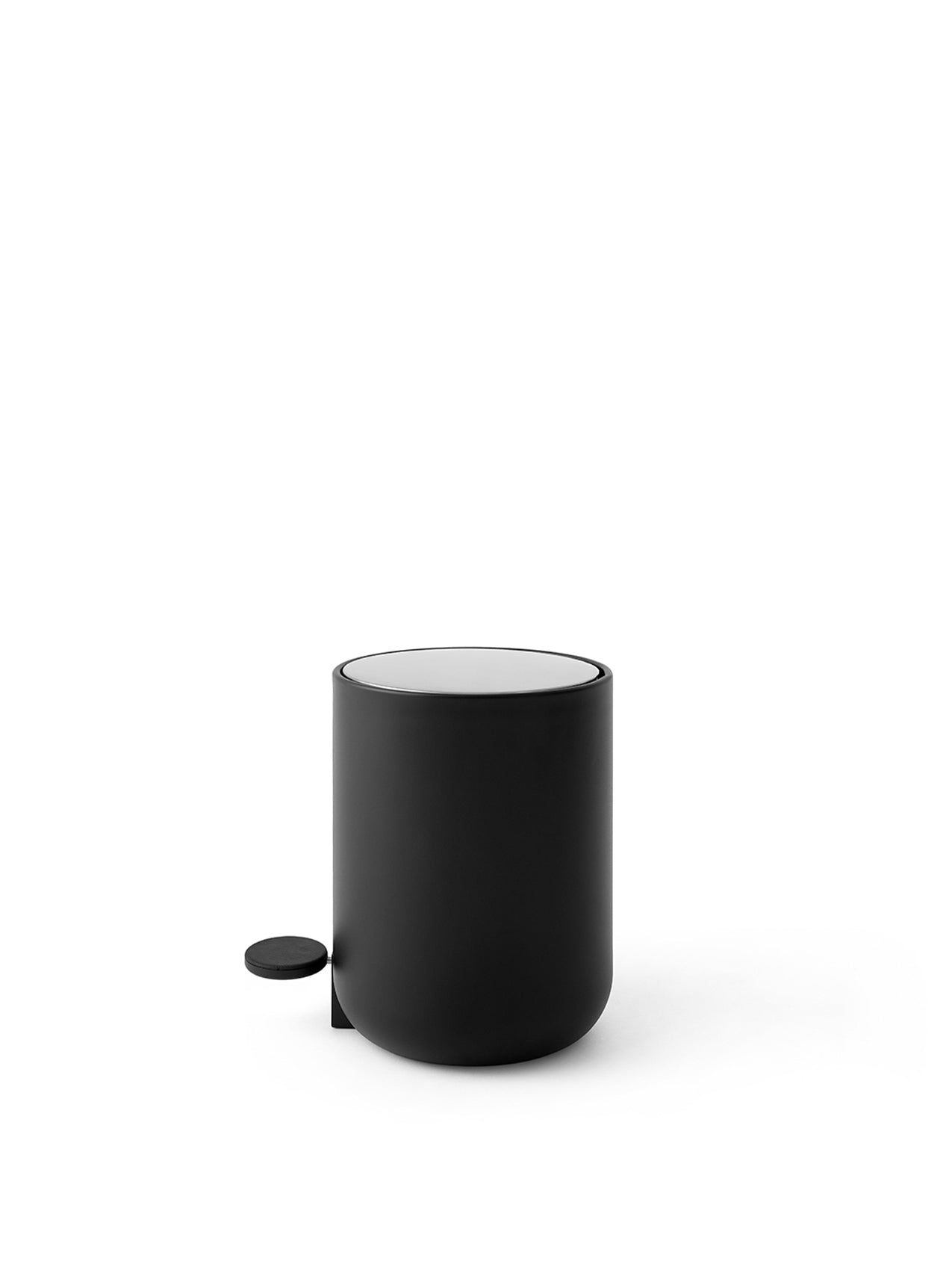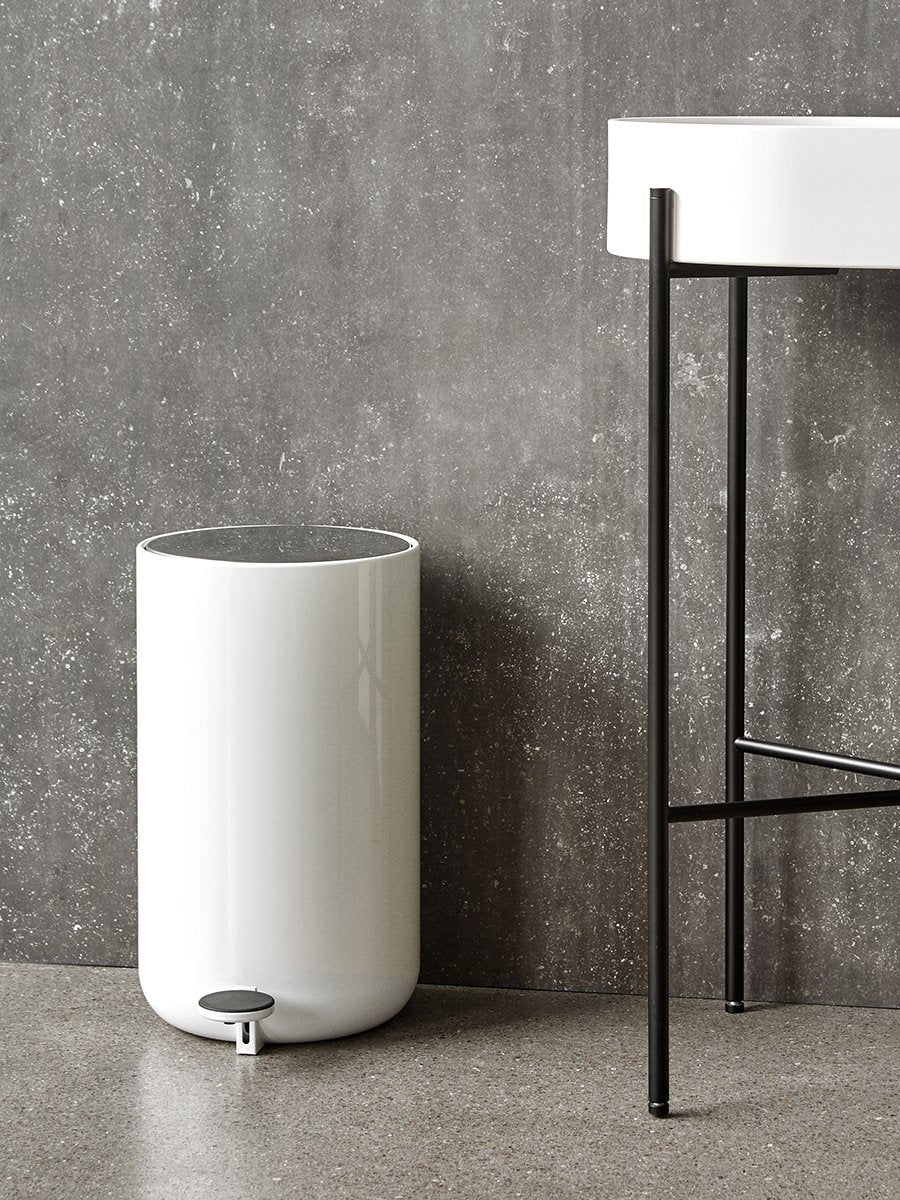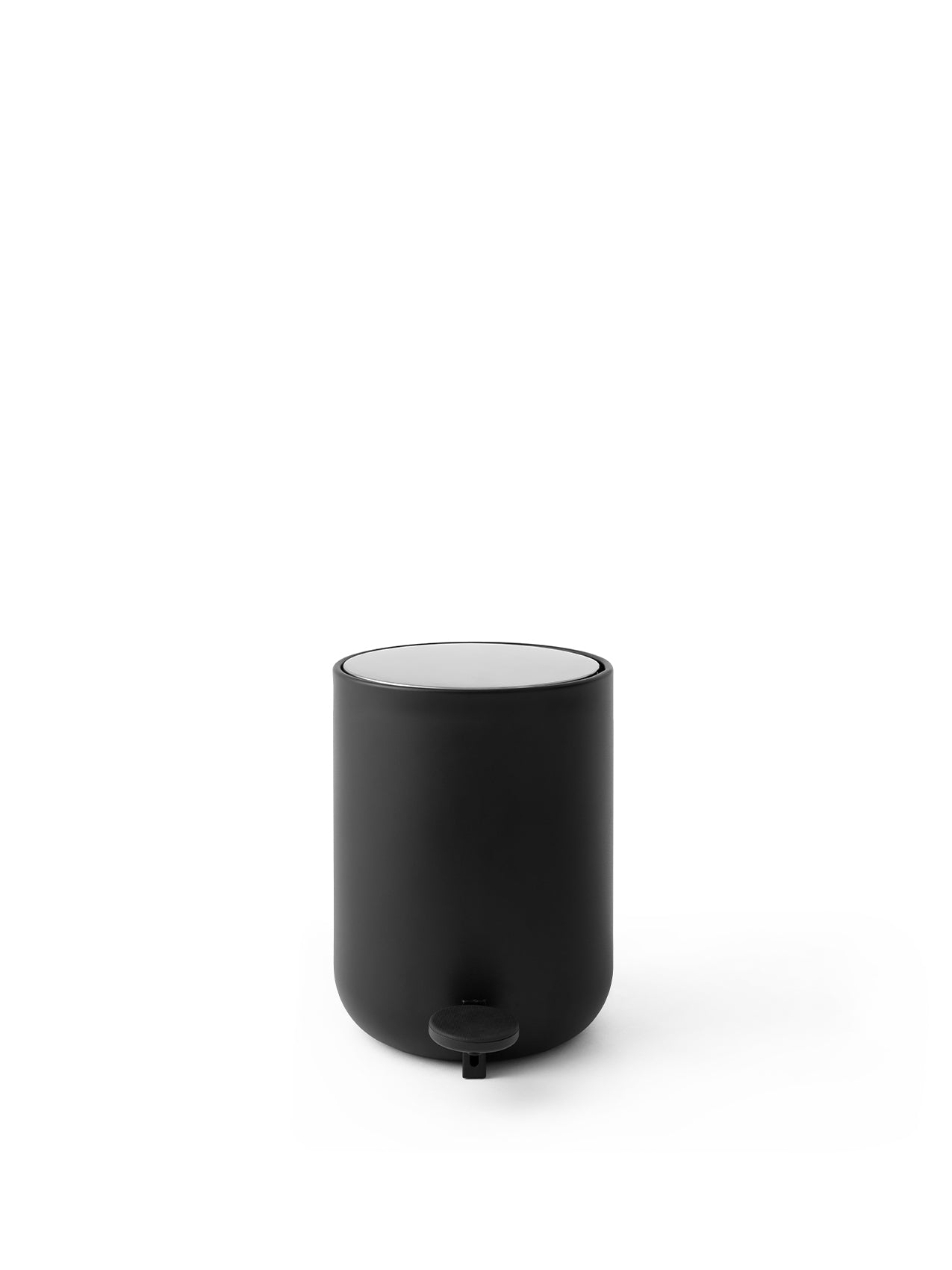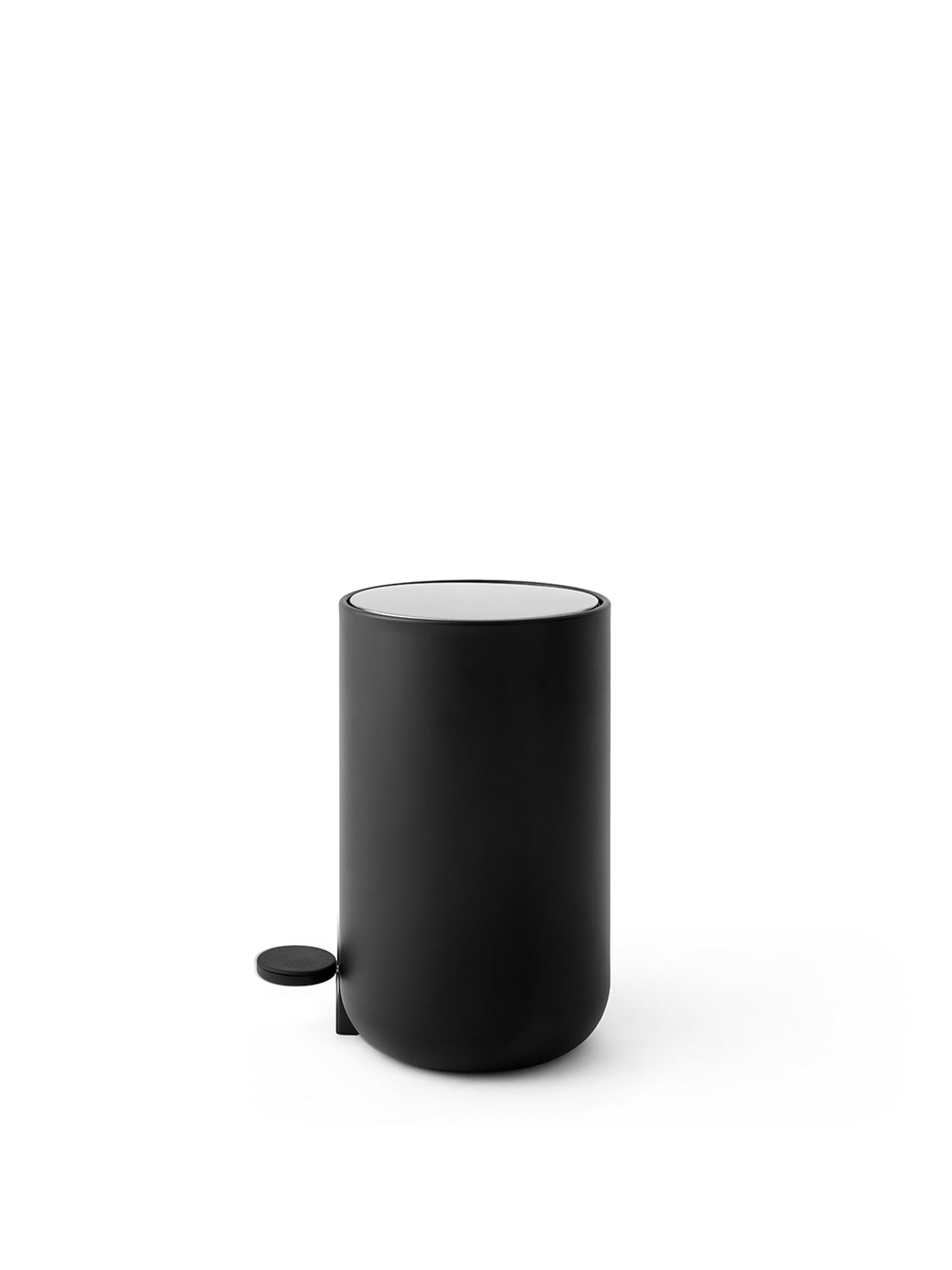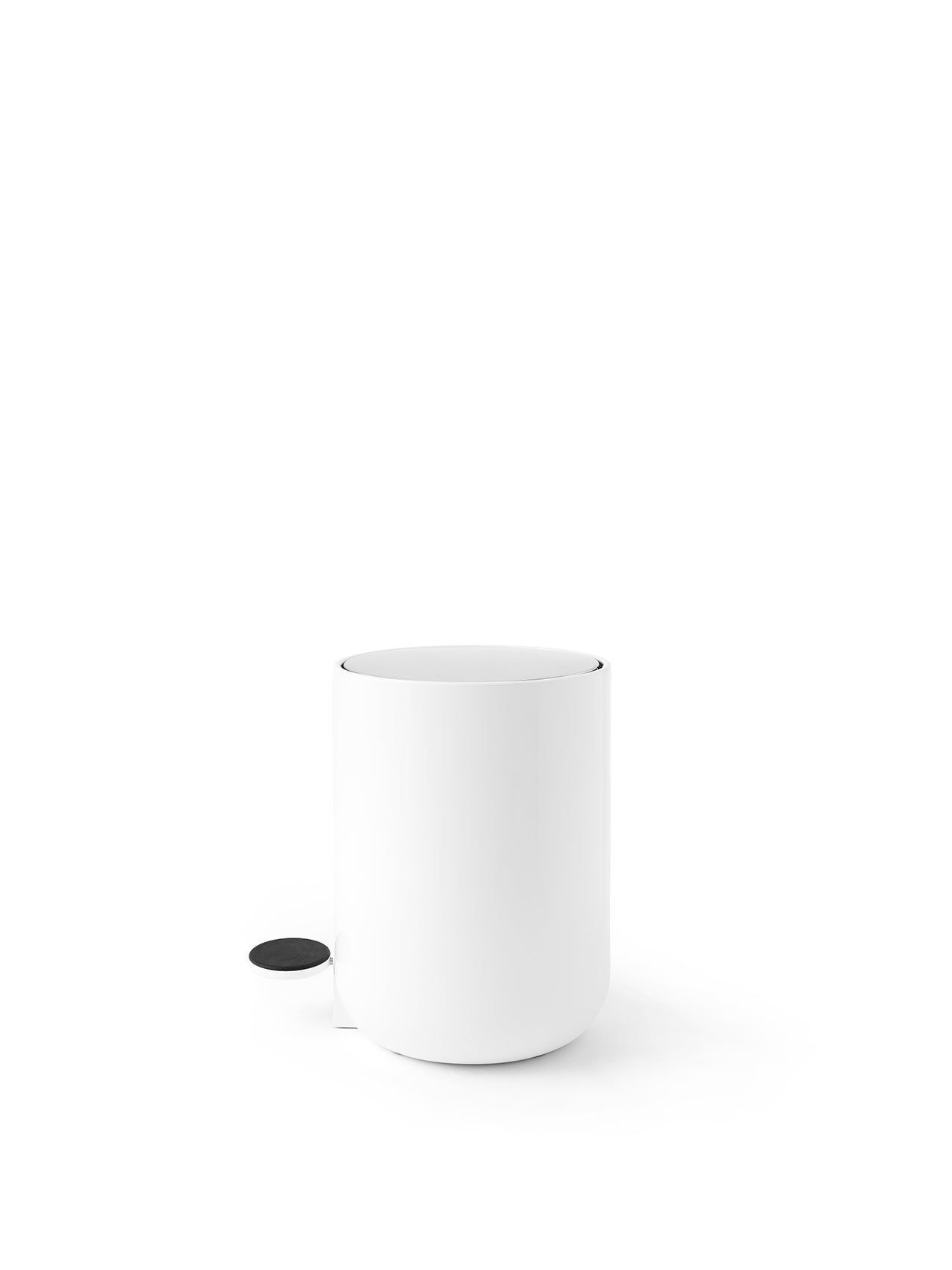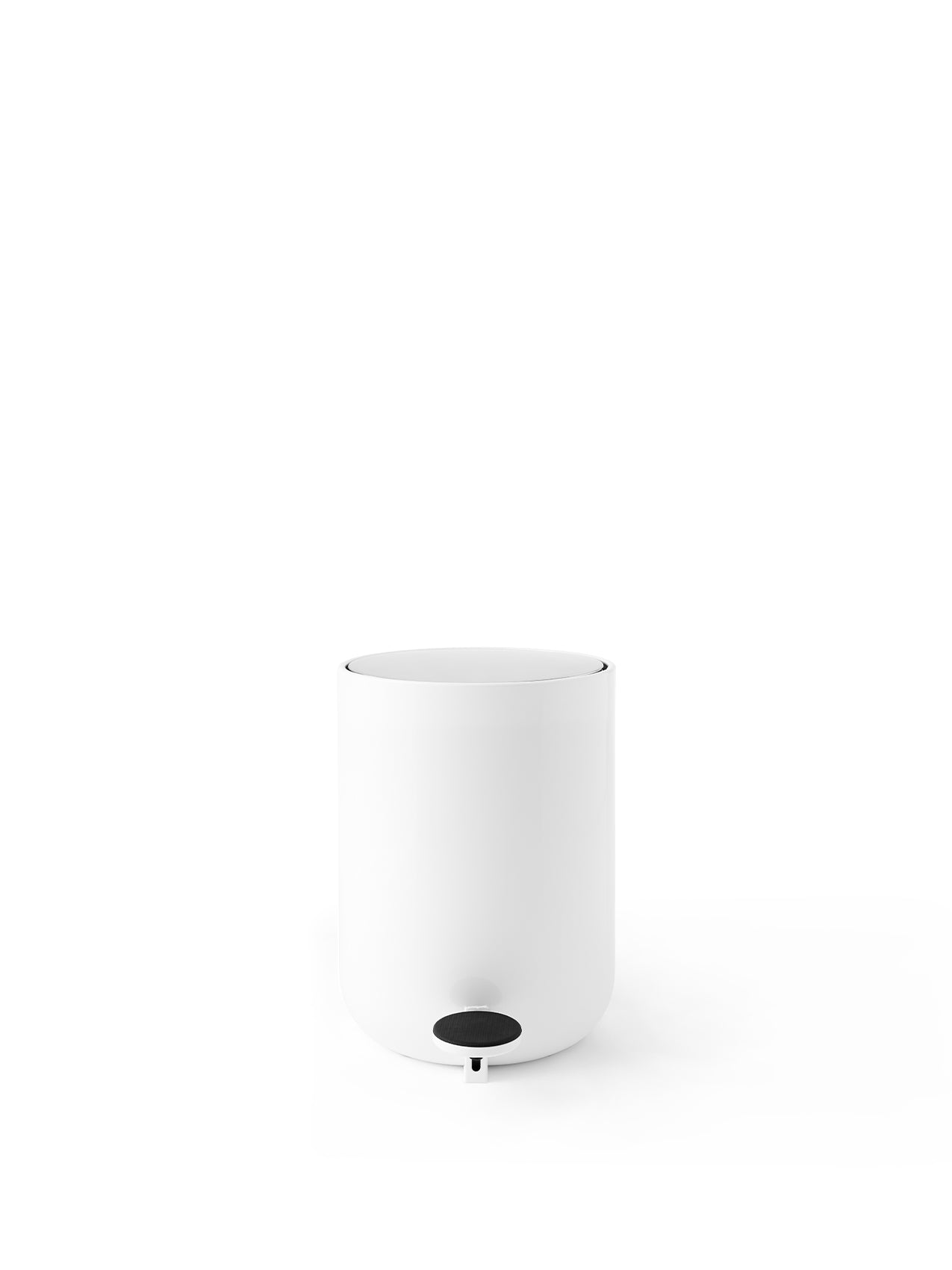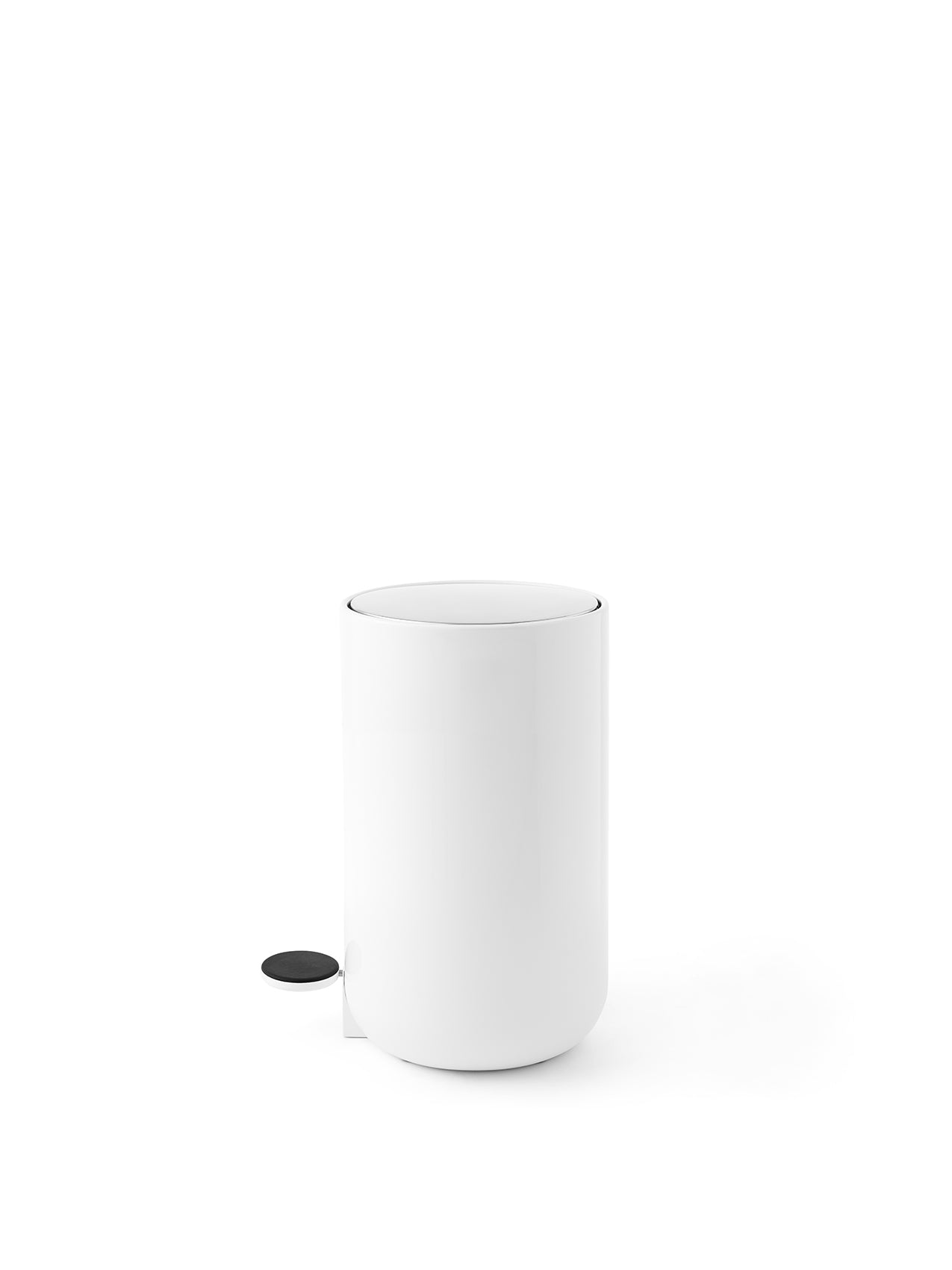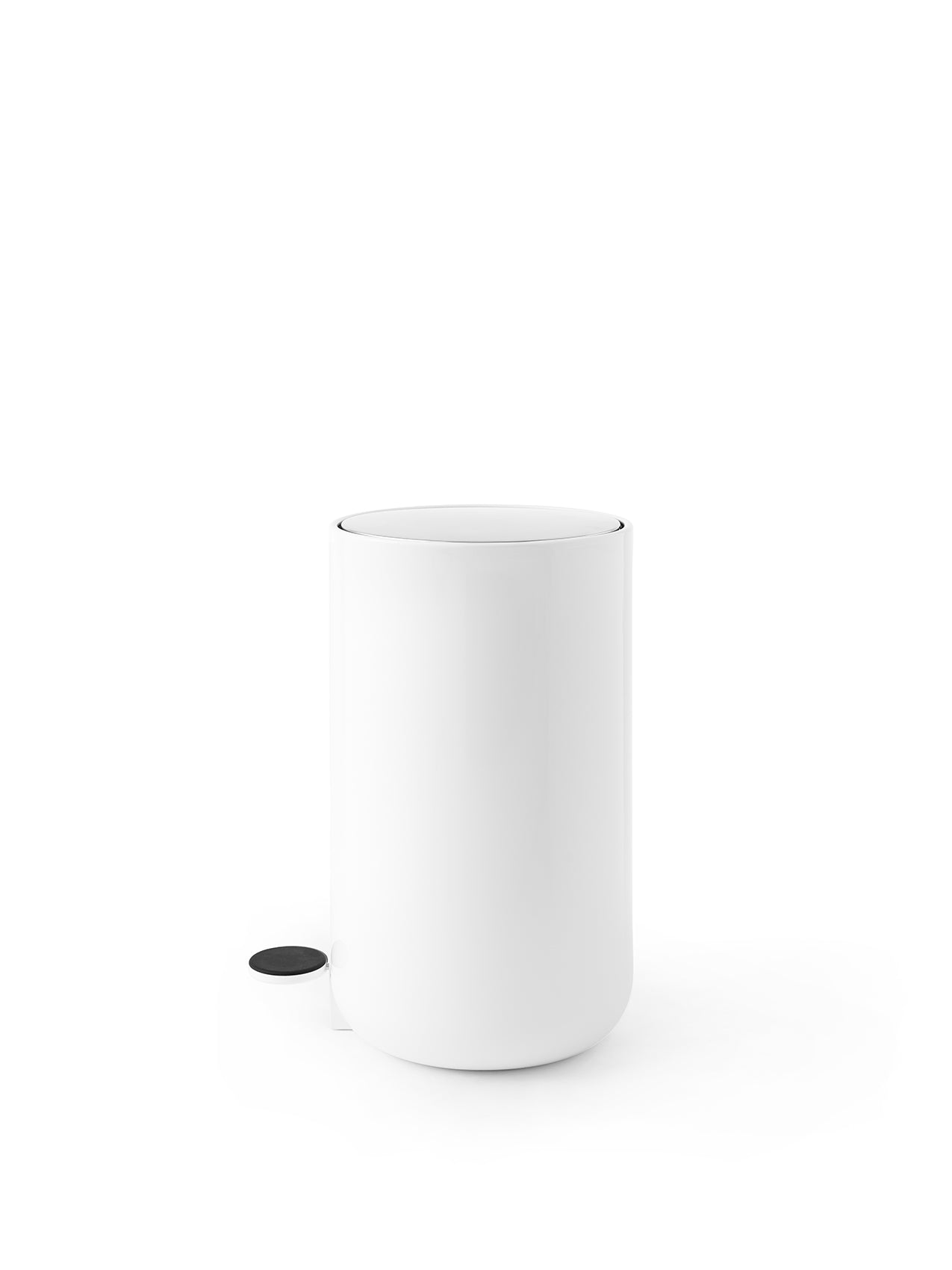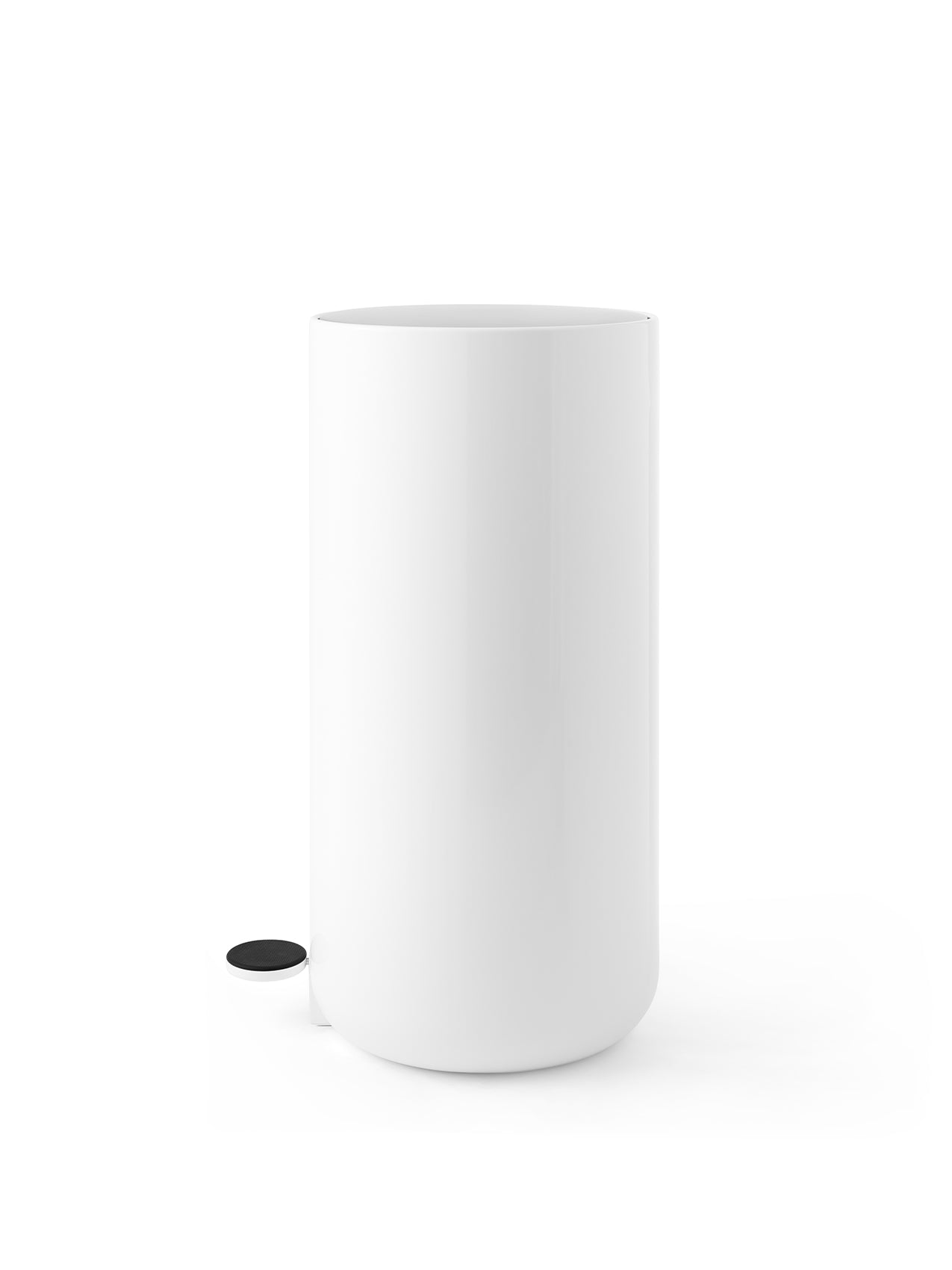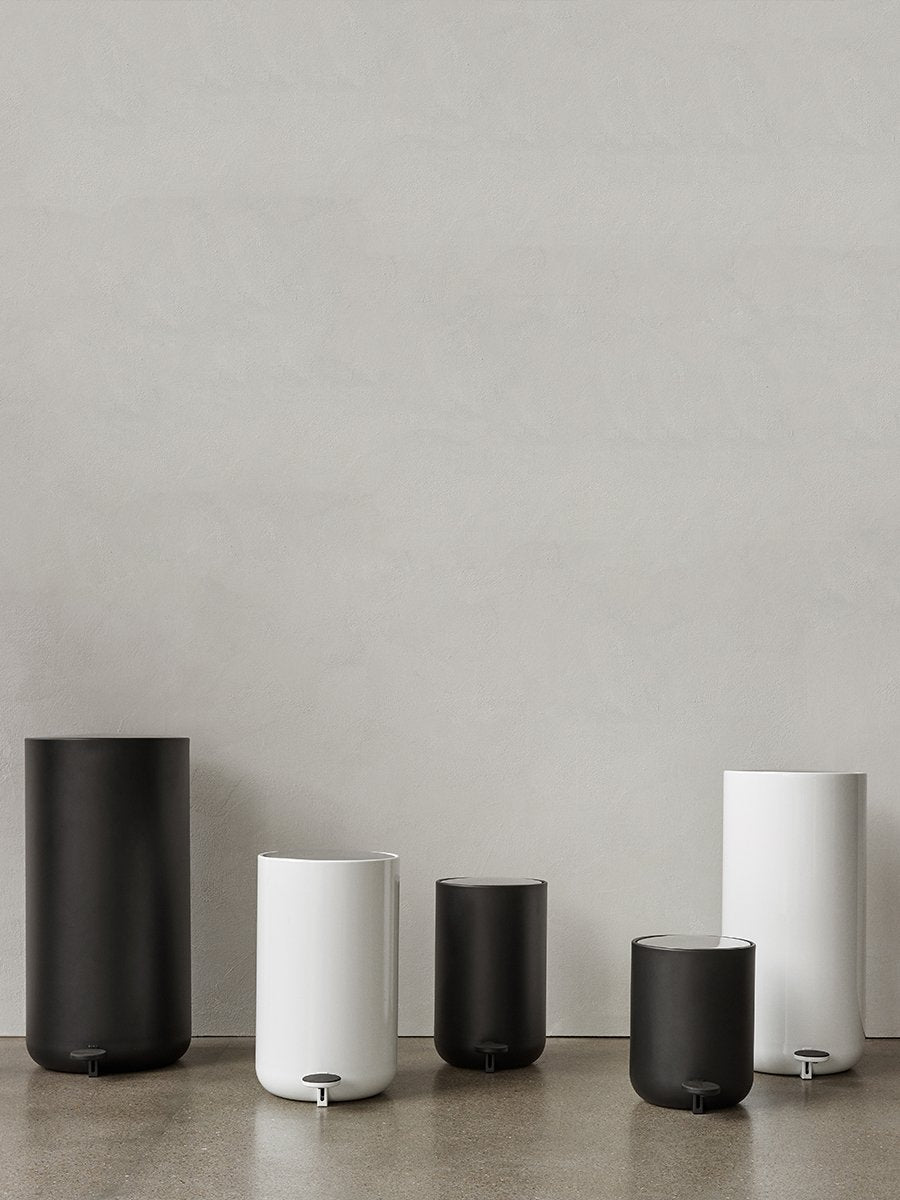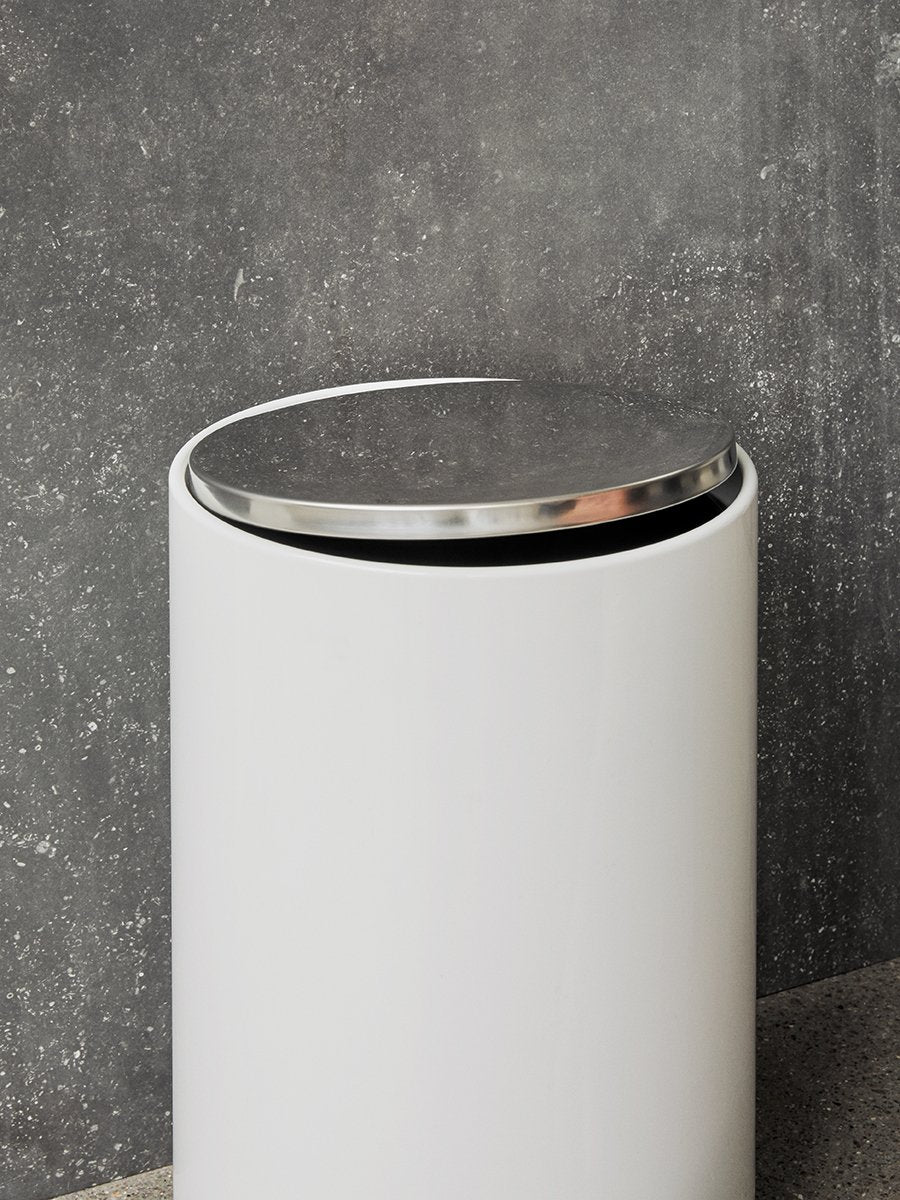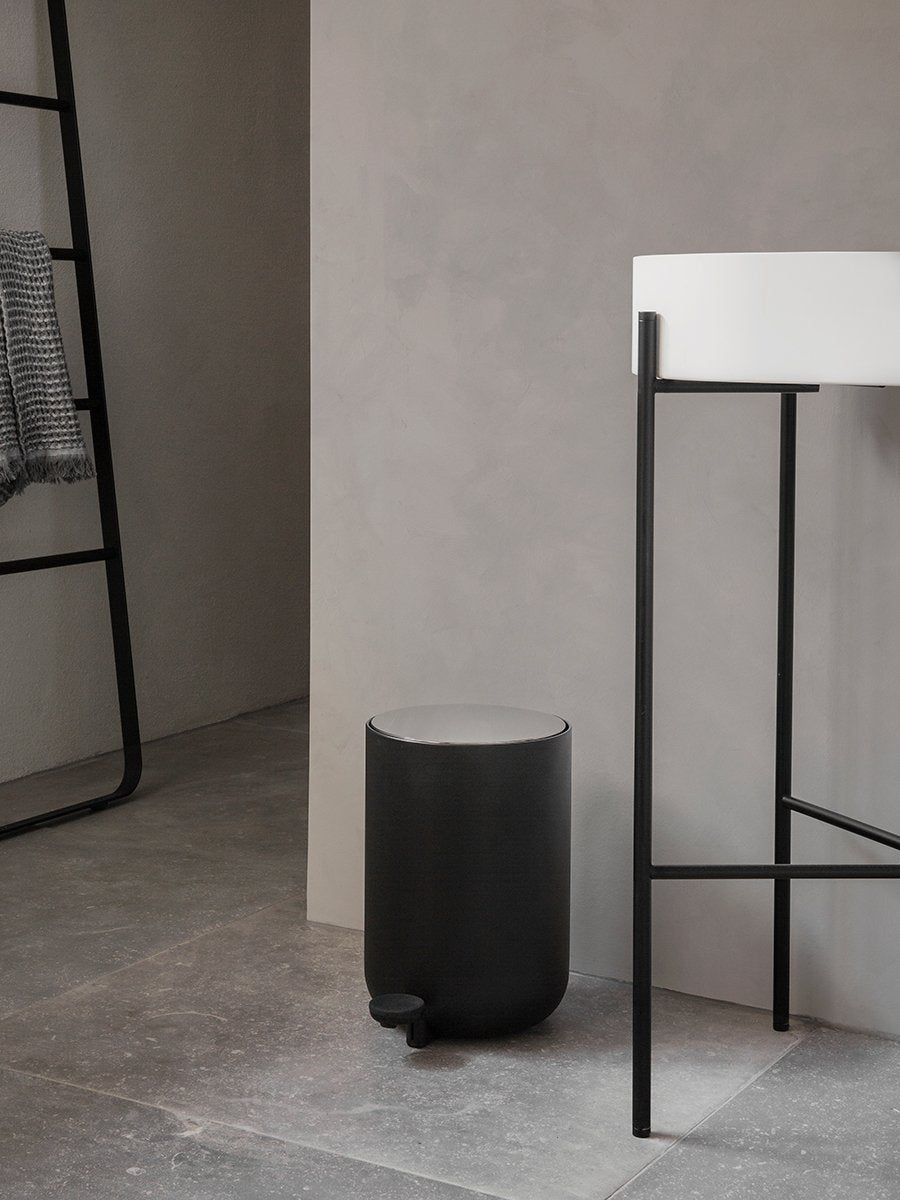 ABOUT THE DESIGNER
Norm Architects
Founded in Copenhagen in 2008 by Jonas Bjerre-Poulsen and Kasper Rønn, Norm Architects specialise in residential architecture, commercial interiors, industrial design, photography and art direction. The name, Norm Architects, reflects the group's emphasis on the importance of drawing inspiration from norms and traditions within architecture and design – particularly the Scandinavian design principles of timeless aesthetics and natural materials, and the modernist values of restraint and refinement. Guided by these principles, Norm Architects produce a design that unites materials and craftsmanship, while embodying beauty, history and, most importantly, timeless simplicity, where there is nothing more to add or take away. Today, the group regularly collaborates with Audo Copenhagen, helping to drive the evolution of the brand and its product offerings —imbued with the same intrinsic quality as Norms creative direction: a simplicity that carries bigger ideas.