Designer Ib Kofod-Larsen
Designer Ib Kofod-Larsen
The Knitting Chair by Ib Kofod-Larsen, first launched as a limited edition in 1951, makes a triumphant return to the world of modern Danish design under Audo's concept of "Modernism Reimagined". This is the brand's first foray into classic furniture. The chair's sense of proportion and unparalleled quality makes it a natural choice to bring into contemporary interiors. The playful nature of the Knitting Chair serves to highlight its thoughtful design. Named for the elbow cut-outs that allow maximum comfort while knitting (or reading), the chair is clearly the work of a master designer.
+ more
- less
Regular price
Sale price
€3.330
Unit price
per
Sale
Sold out
Estimated delivery: 5 weeks
Materials

Frame: Wax Oiled Solid Oak
Seat & Back: Plywood, Foam
Care & cleaning:

As a natural material, leather requires looking after. If you care for the leather in the right way, it will become even more beautiful over time. Here are a few tips: Over time if you see the need for cleaning, use a vacuum cleaner once or twice a month with a soft brush to remove any dust. Once or twice a year for thorough cleaning, use the foam from soap flakes stirred in warm water. Apply the foam with a dry soft cloth, minimising any contact with water. Avoid bar soap, saddle soap, leather cleaners, household detergents or chemical products. Protect from direct sunlight, excessive heat and sharp objects.
Dimensions

H: 90,6 cm, W: 71,3 cm, D: 66,9 cm, SH: 30 cm
Weight: 11 kg
View full details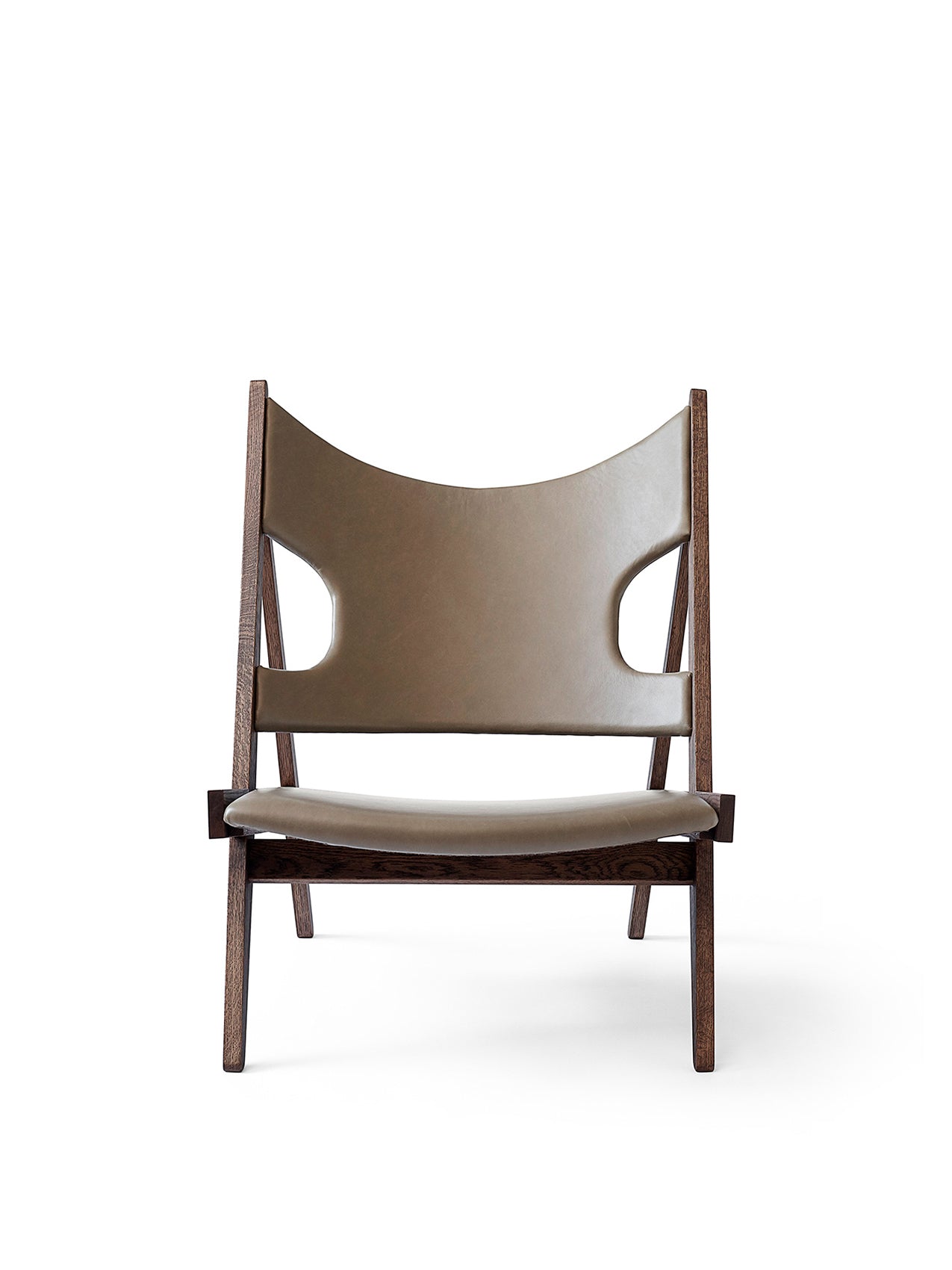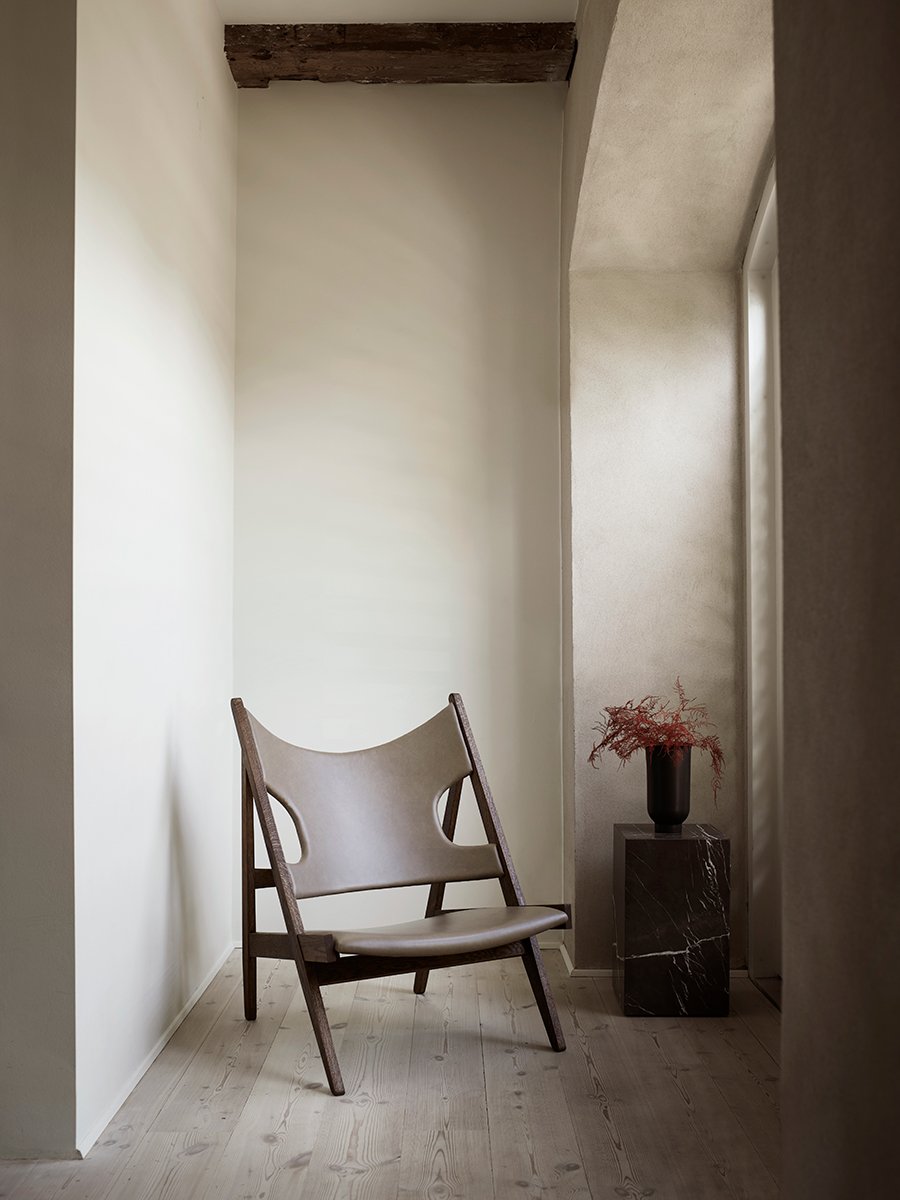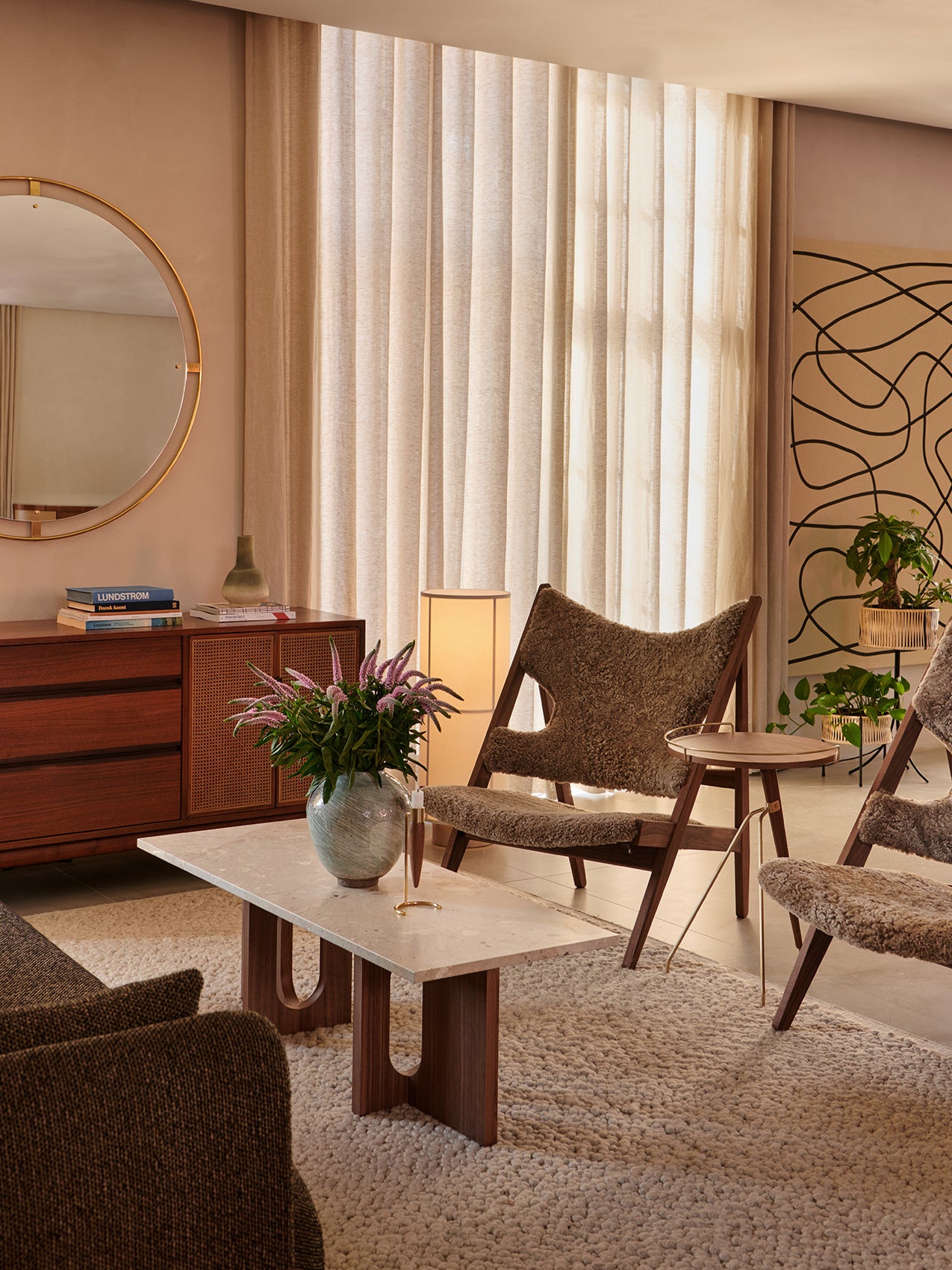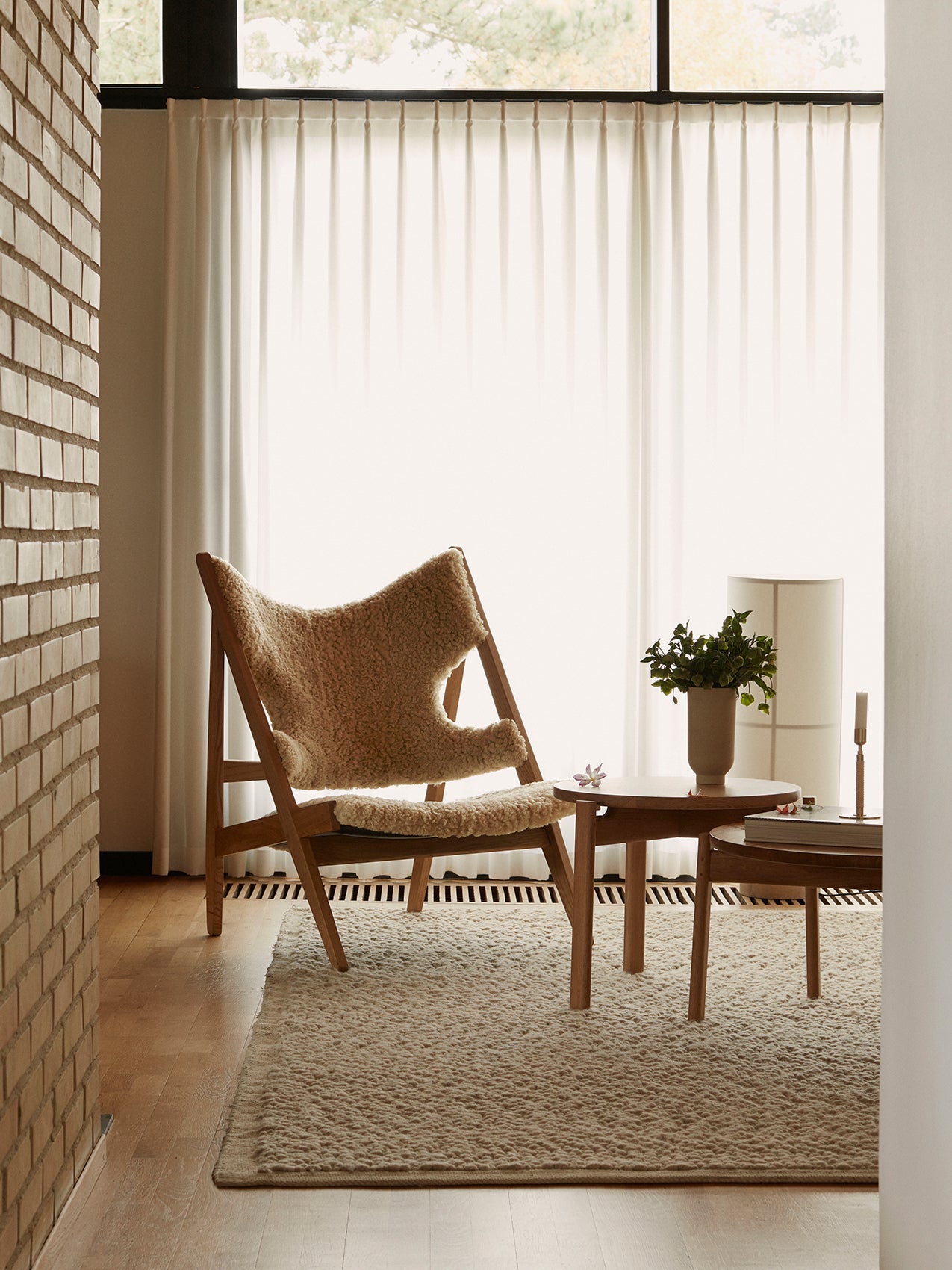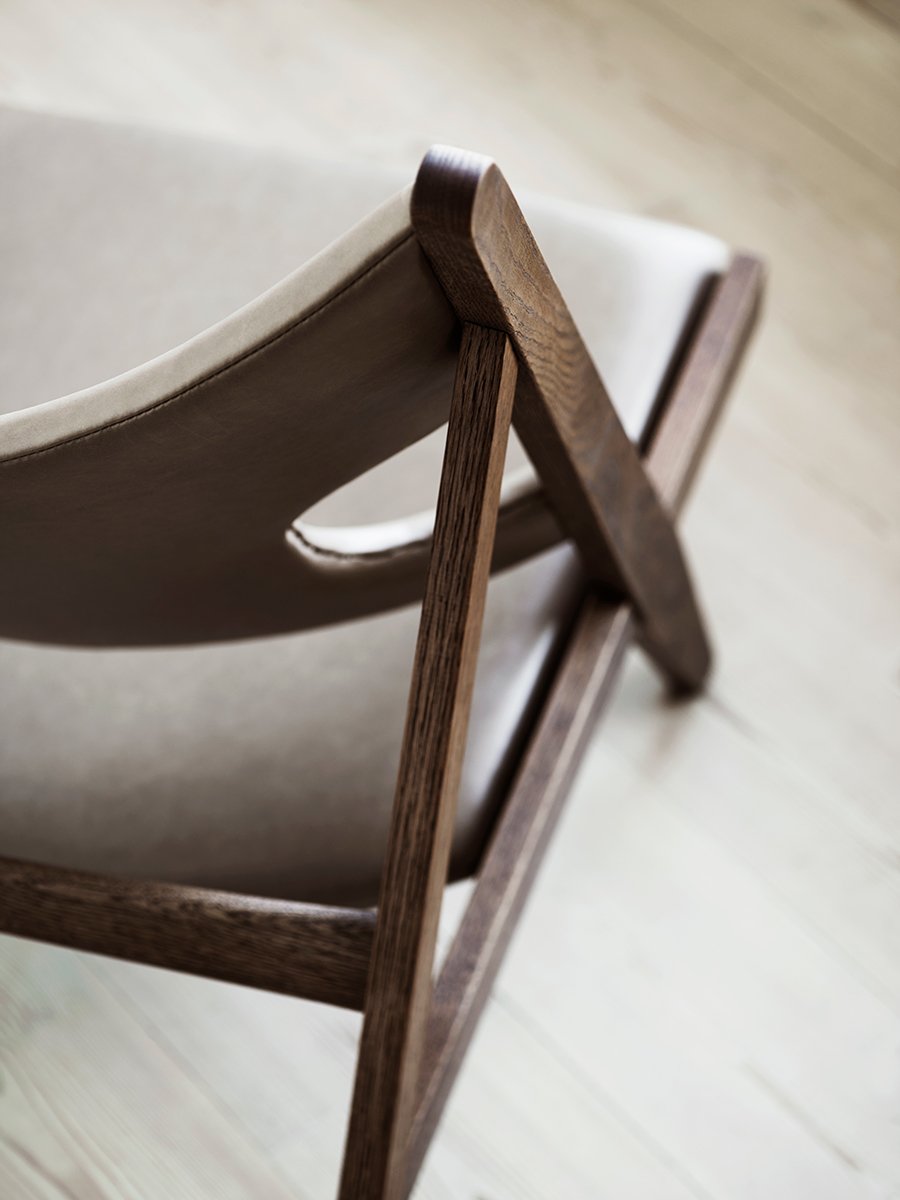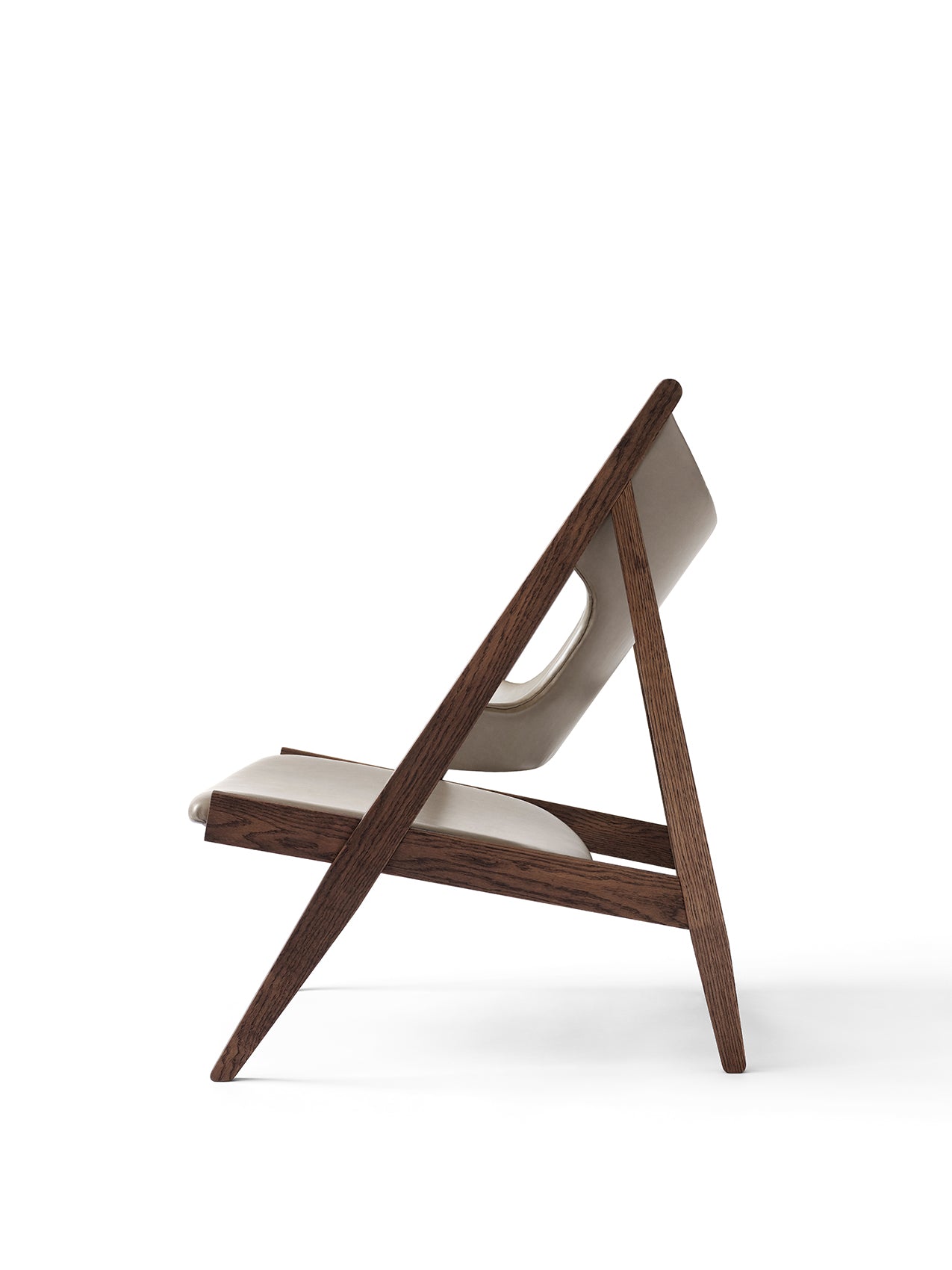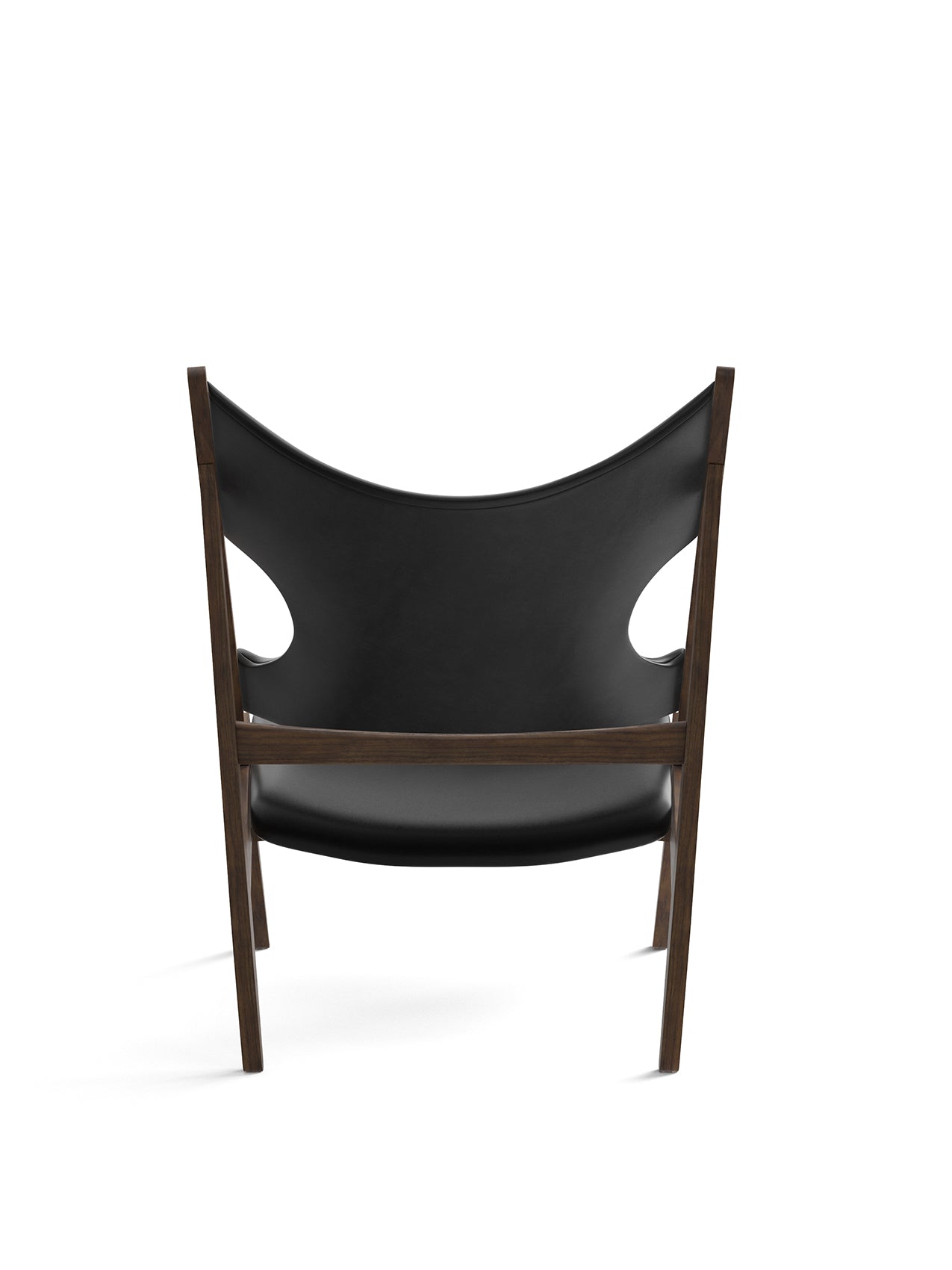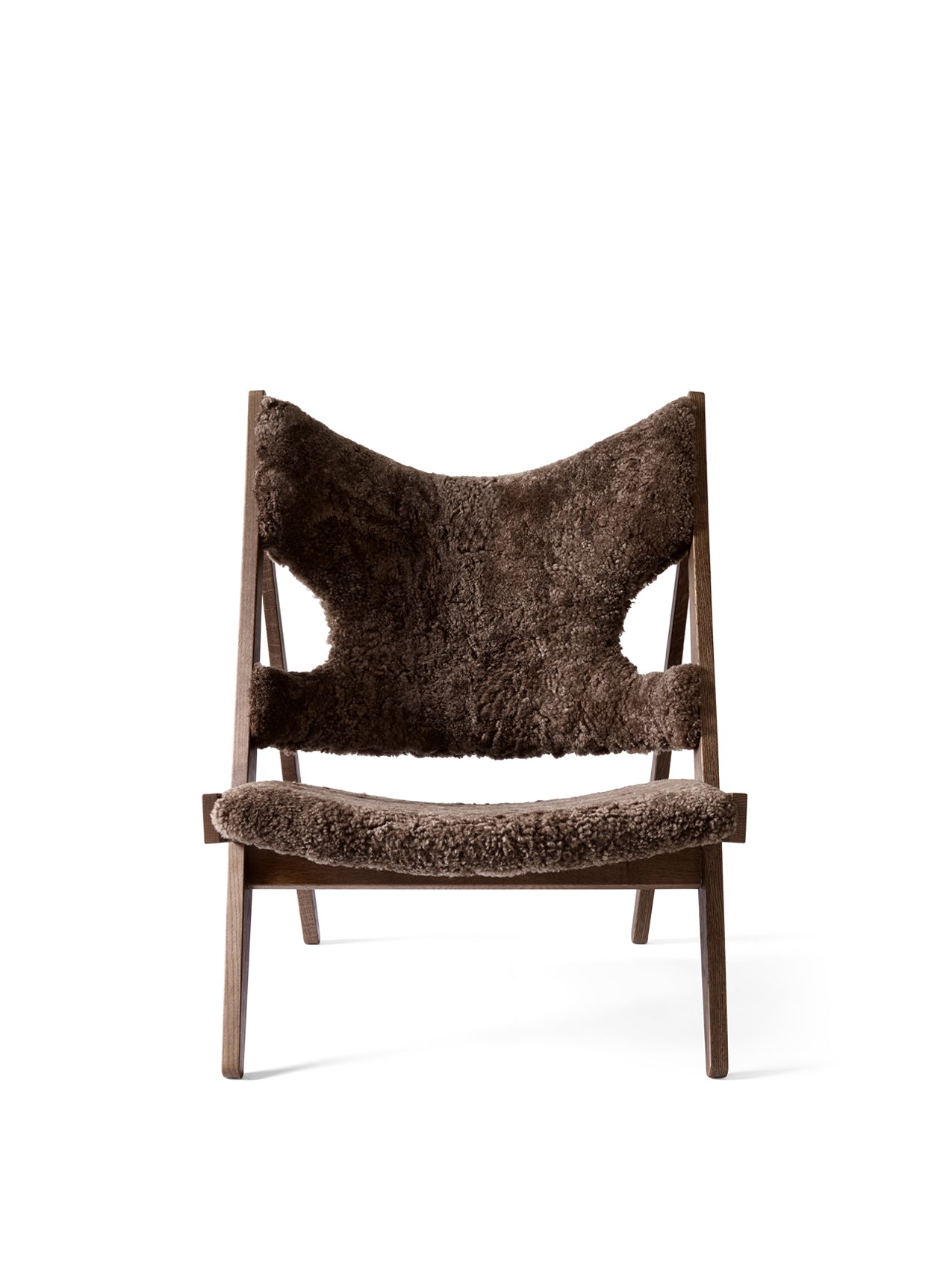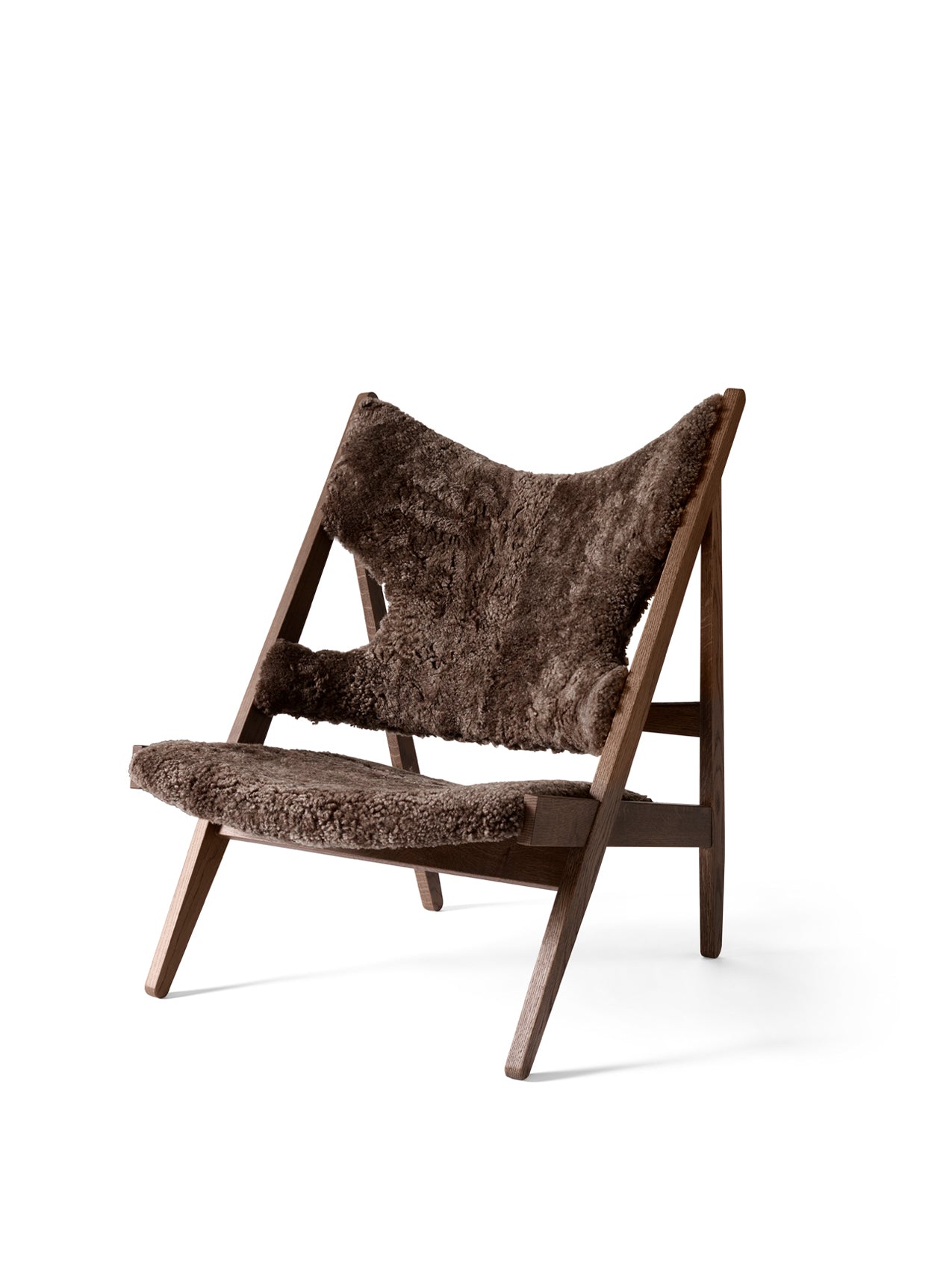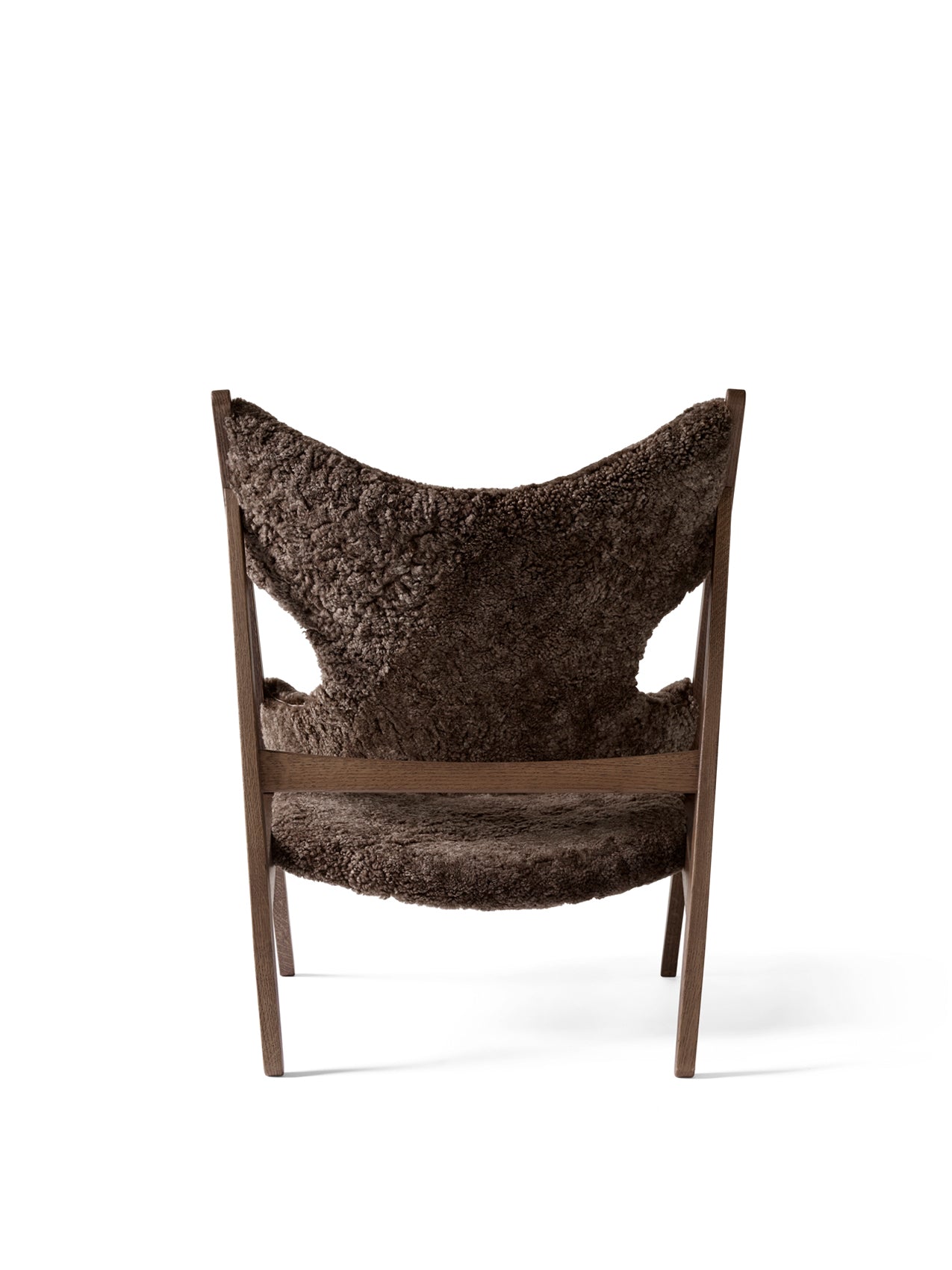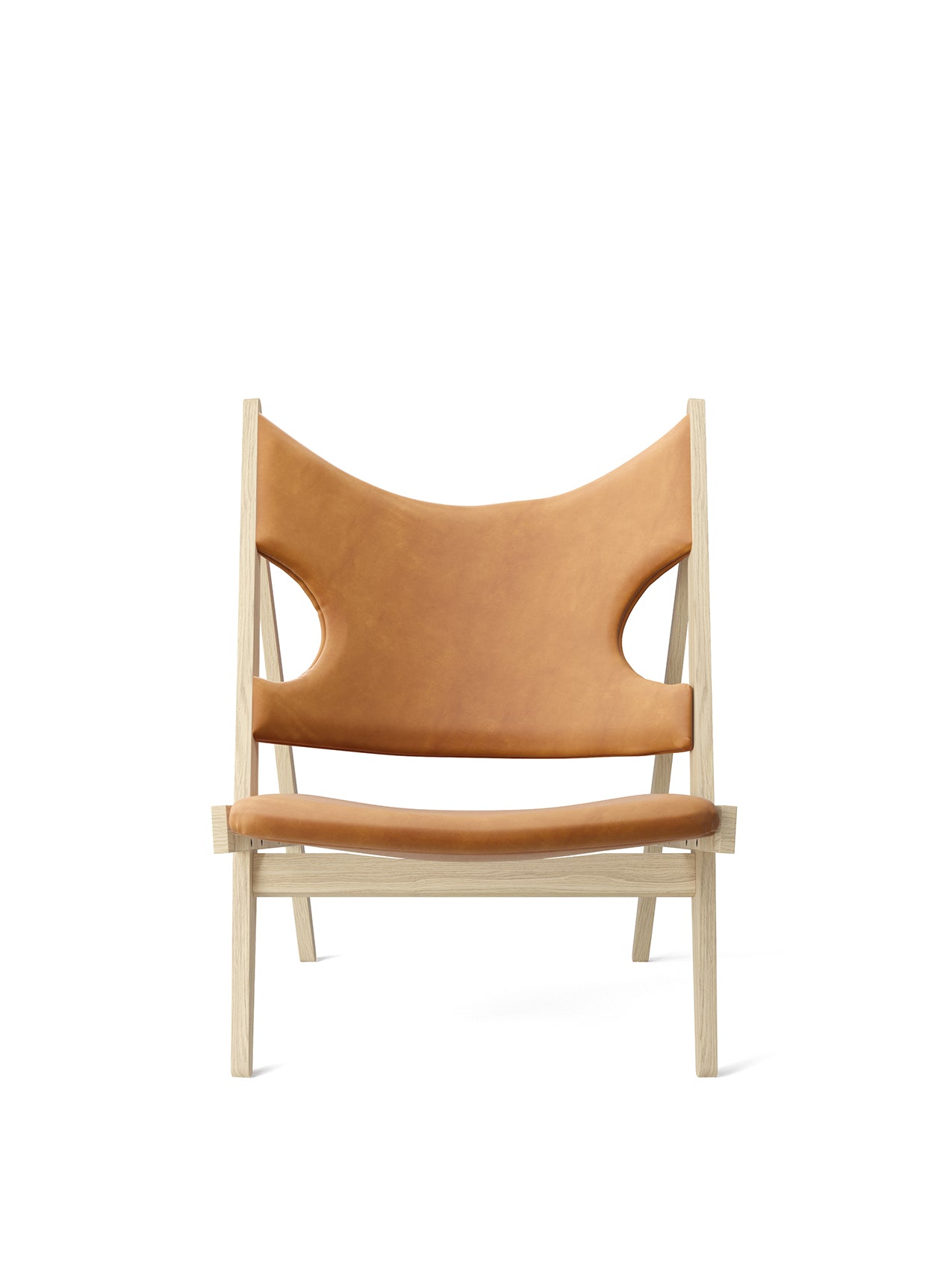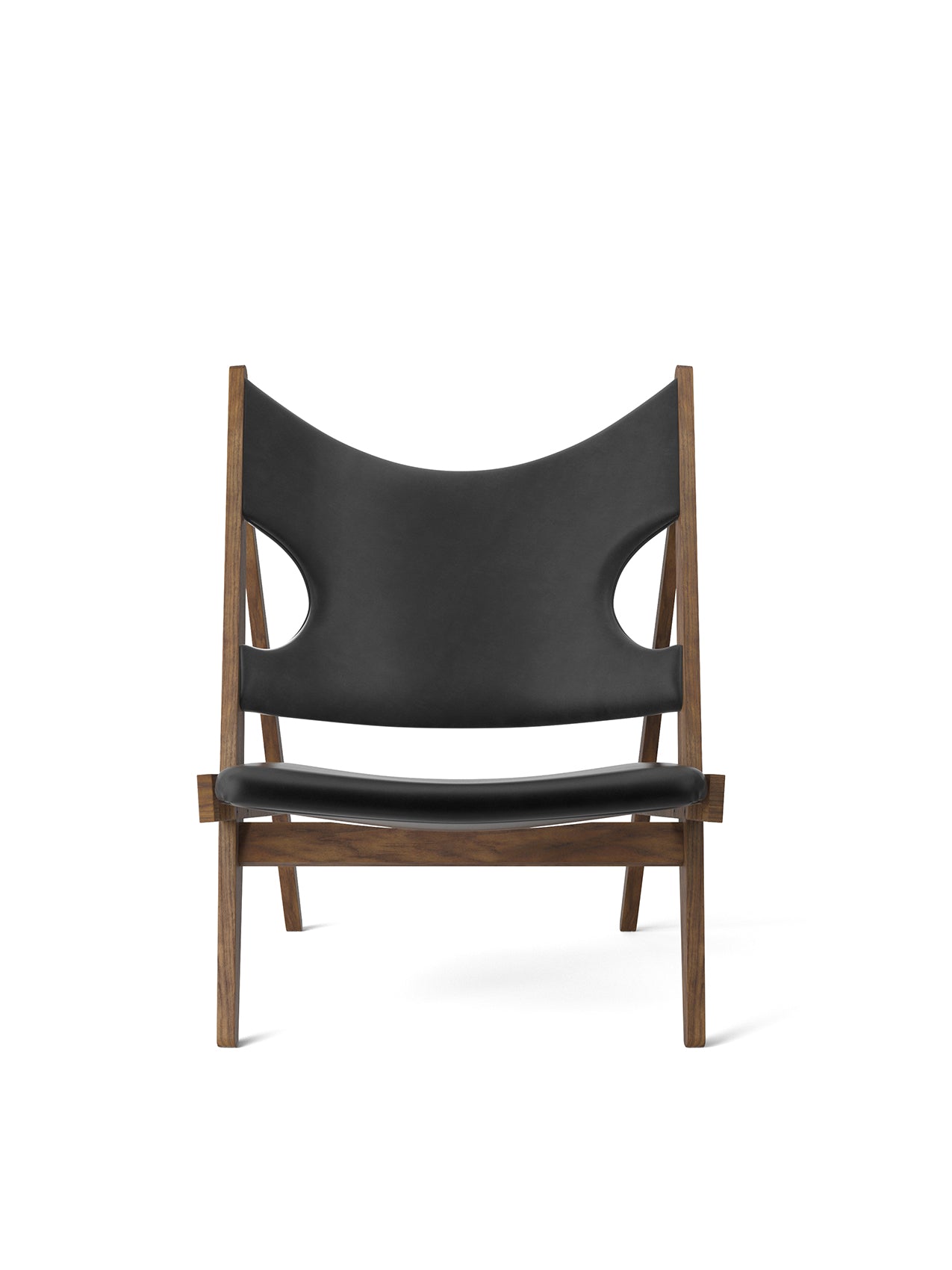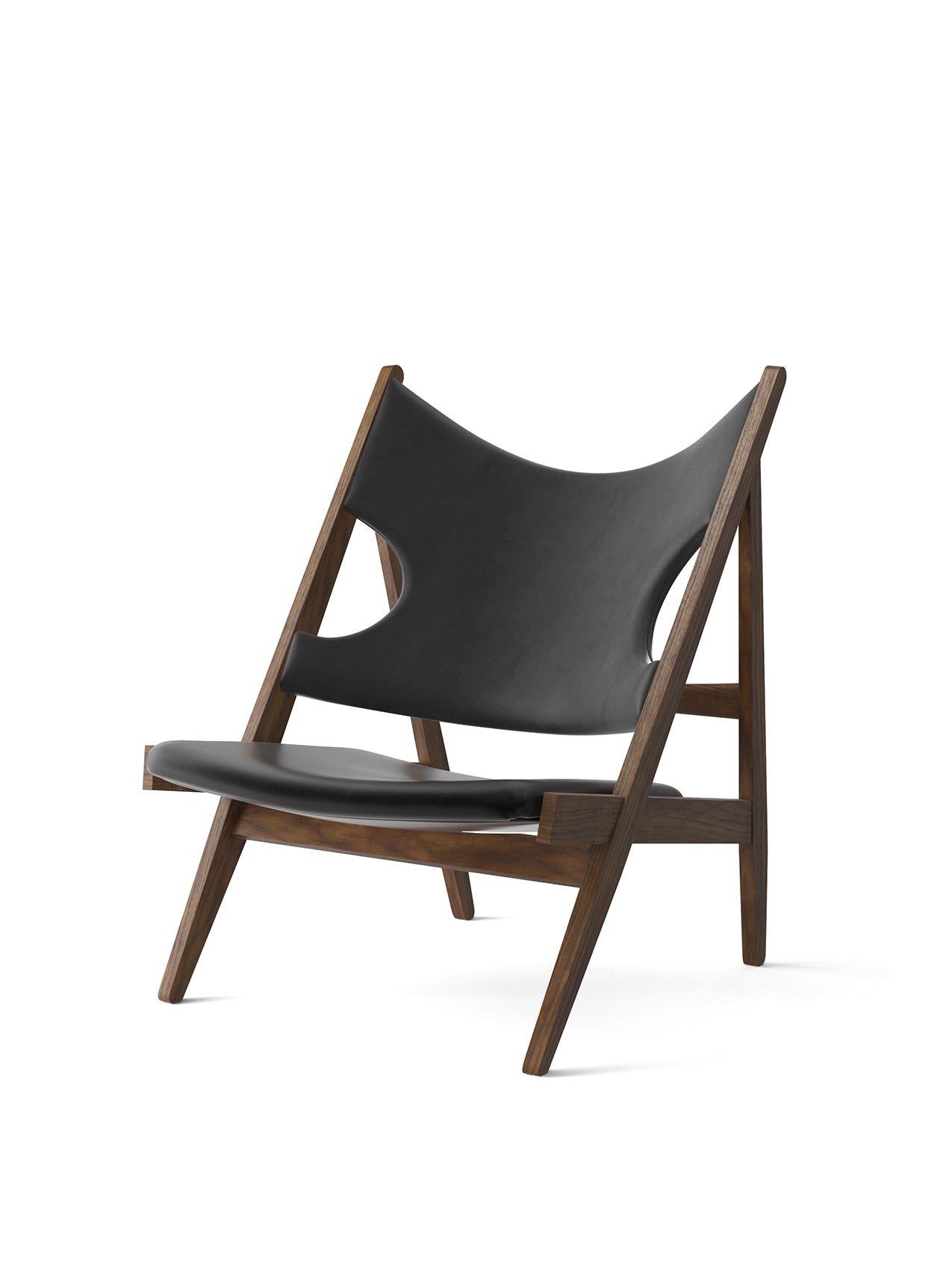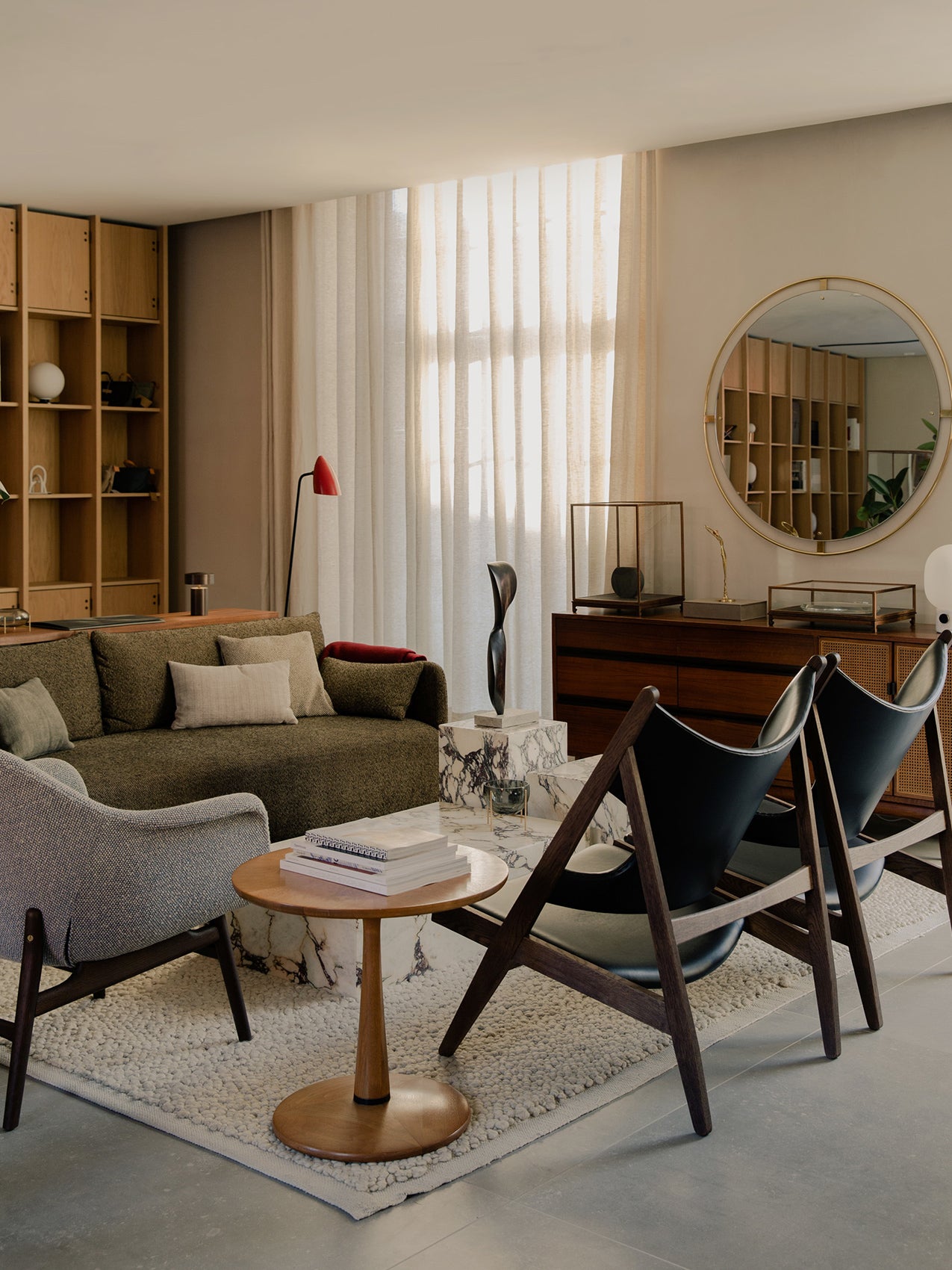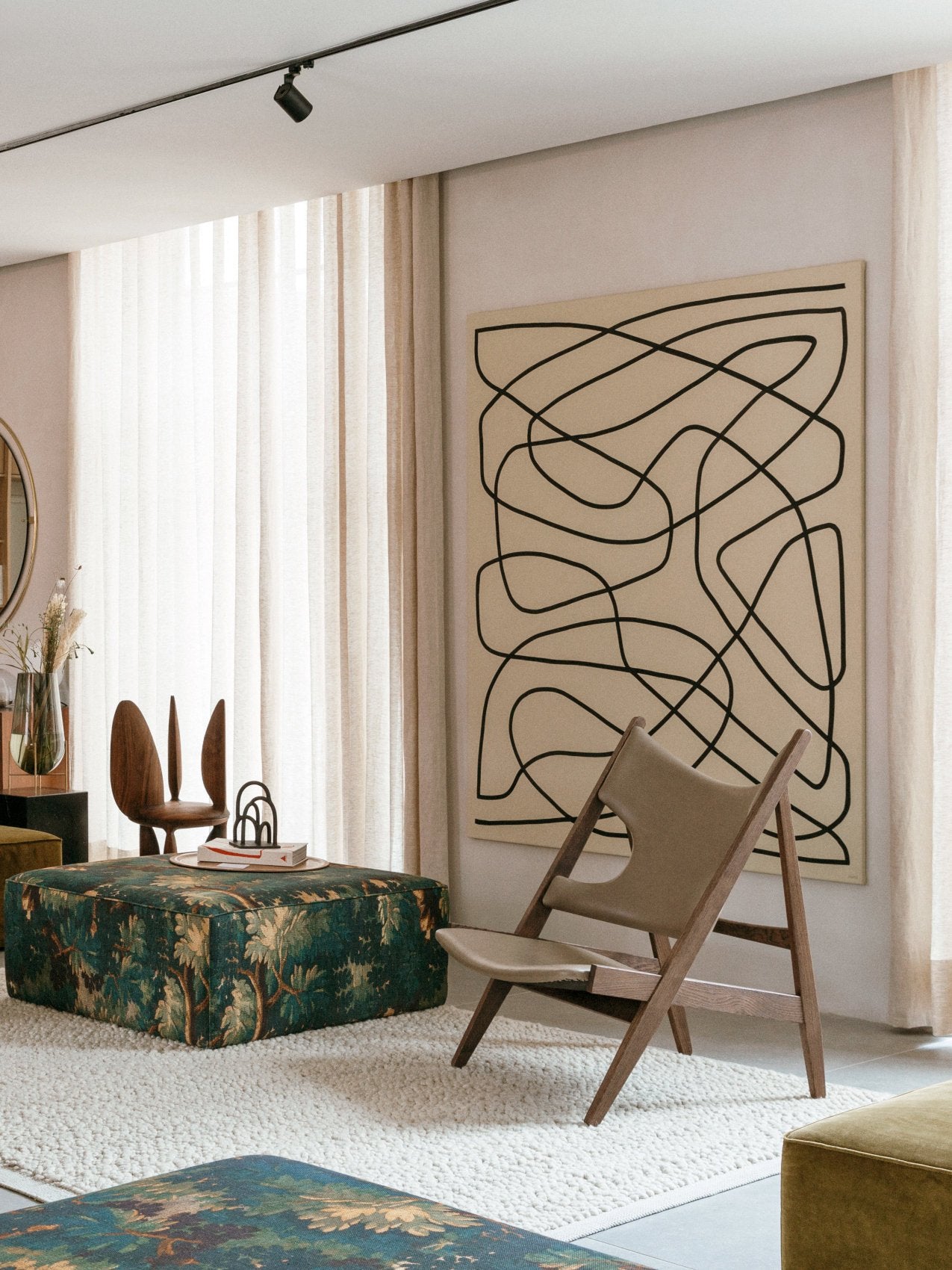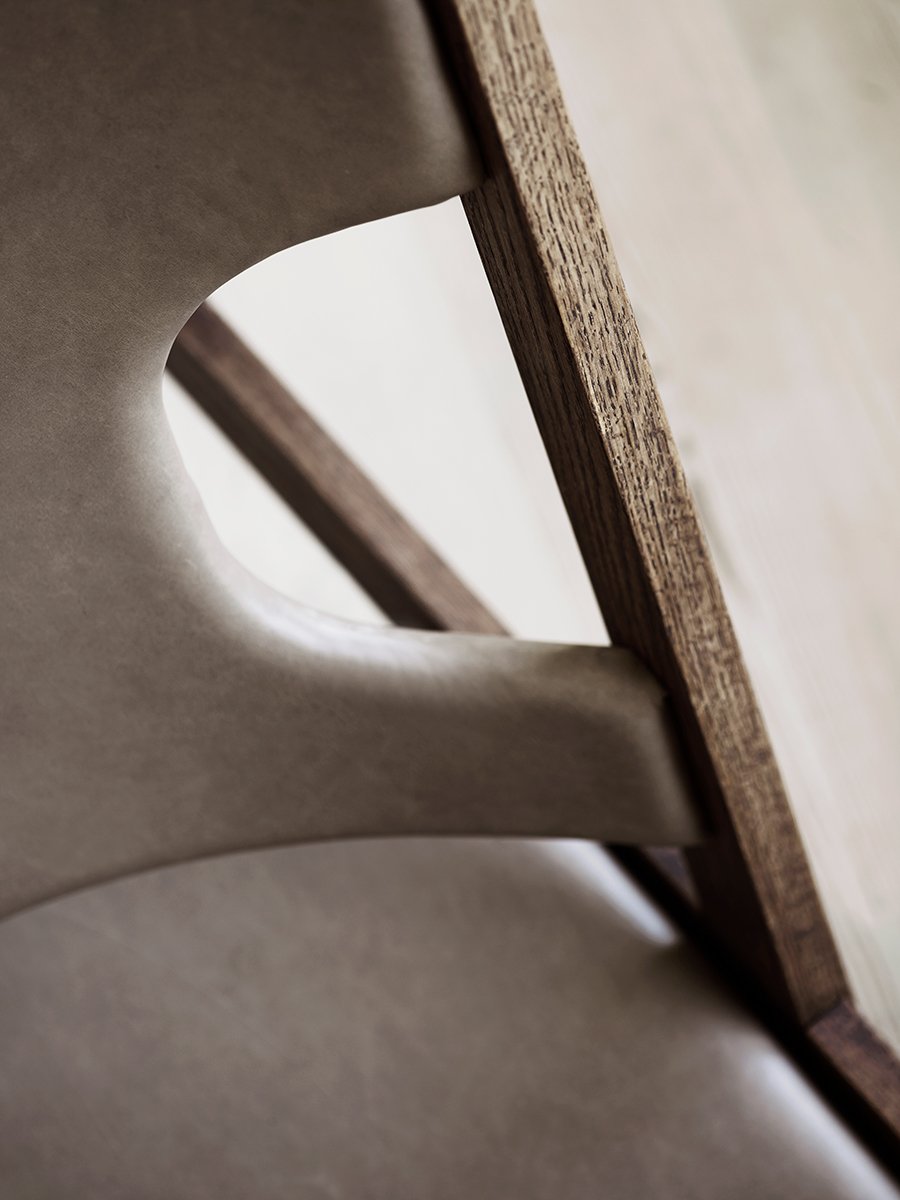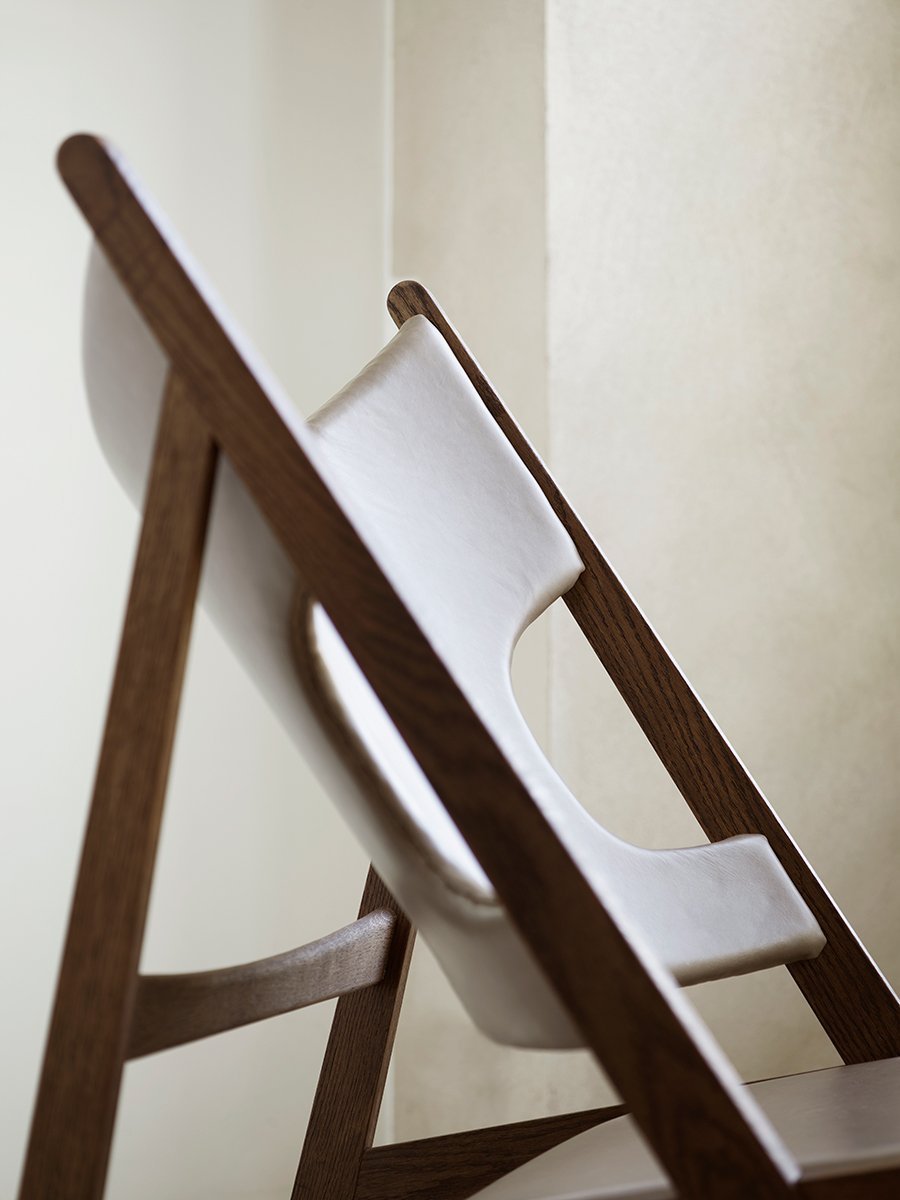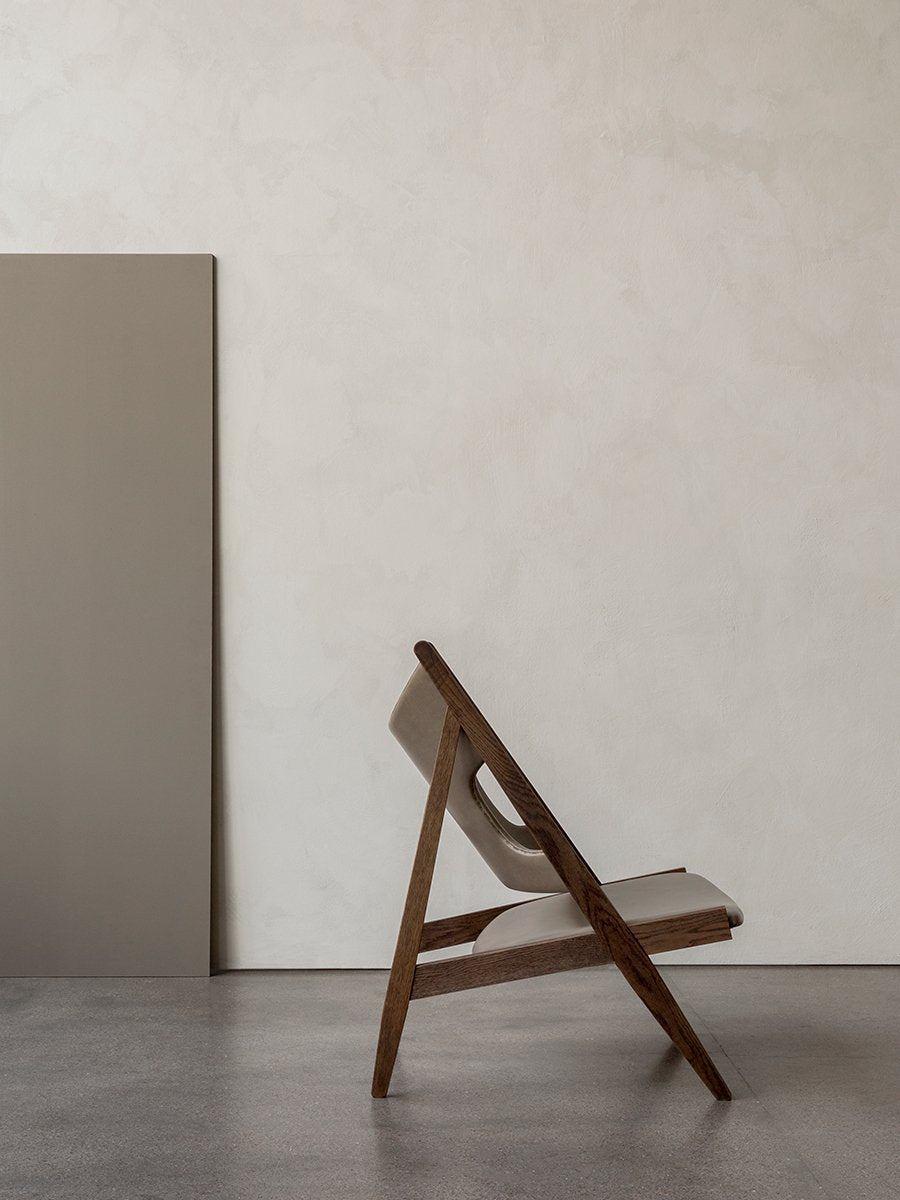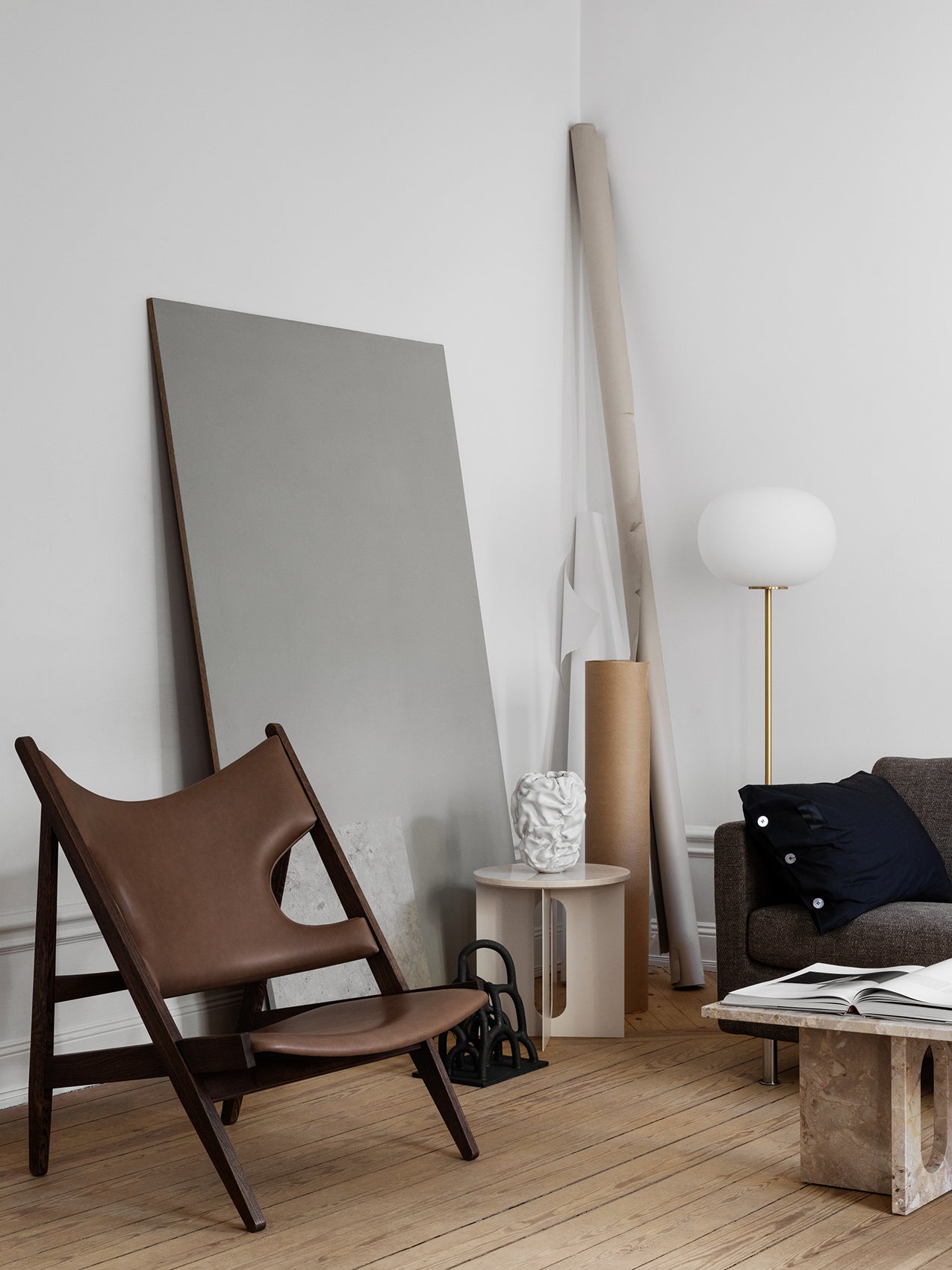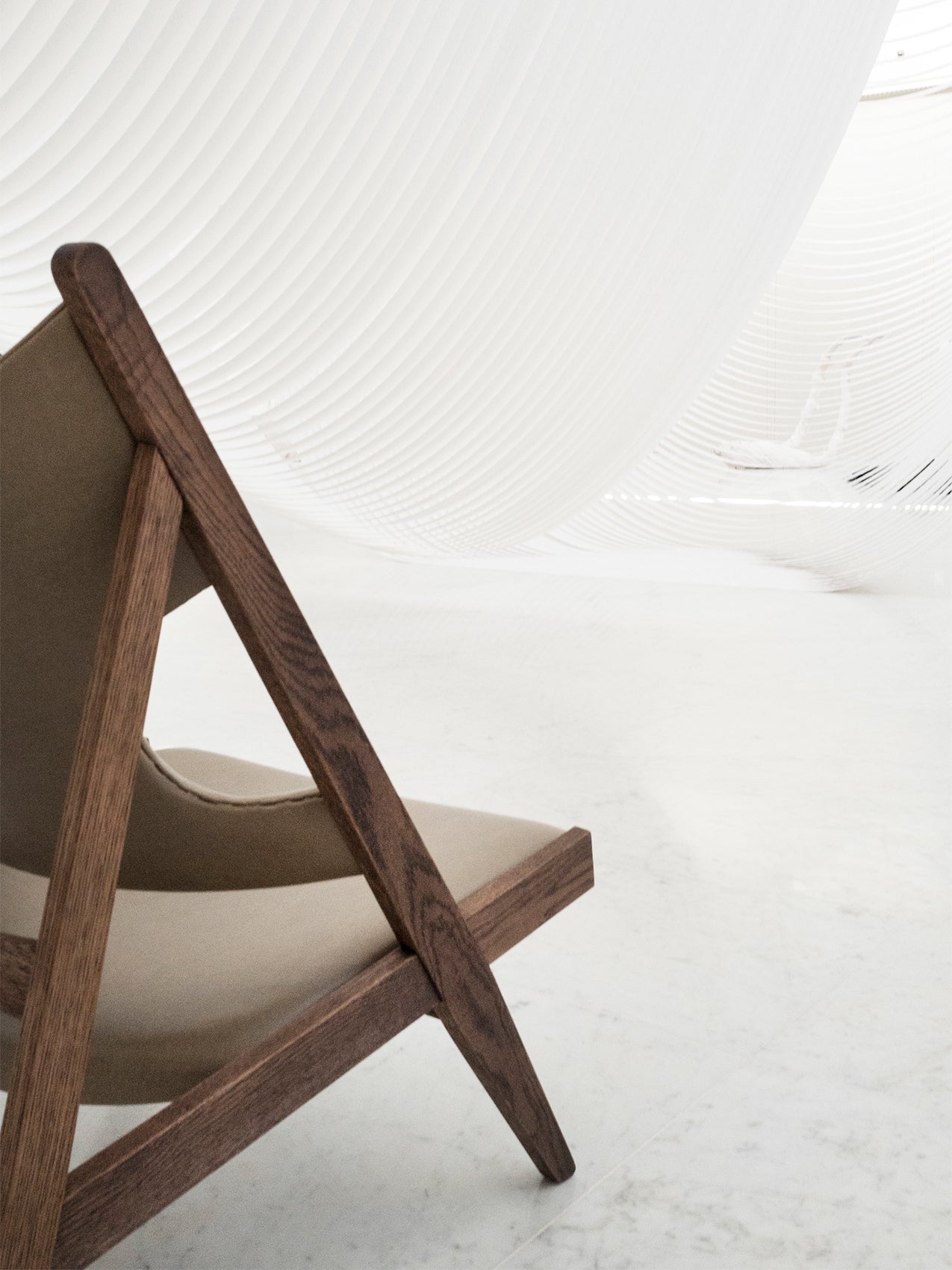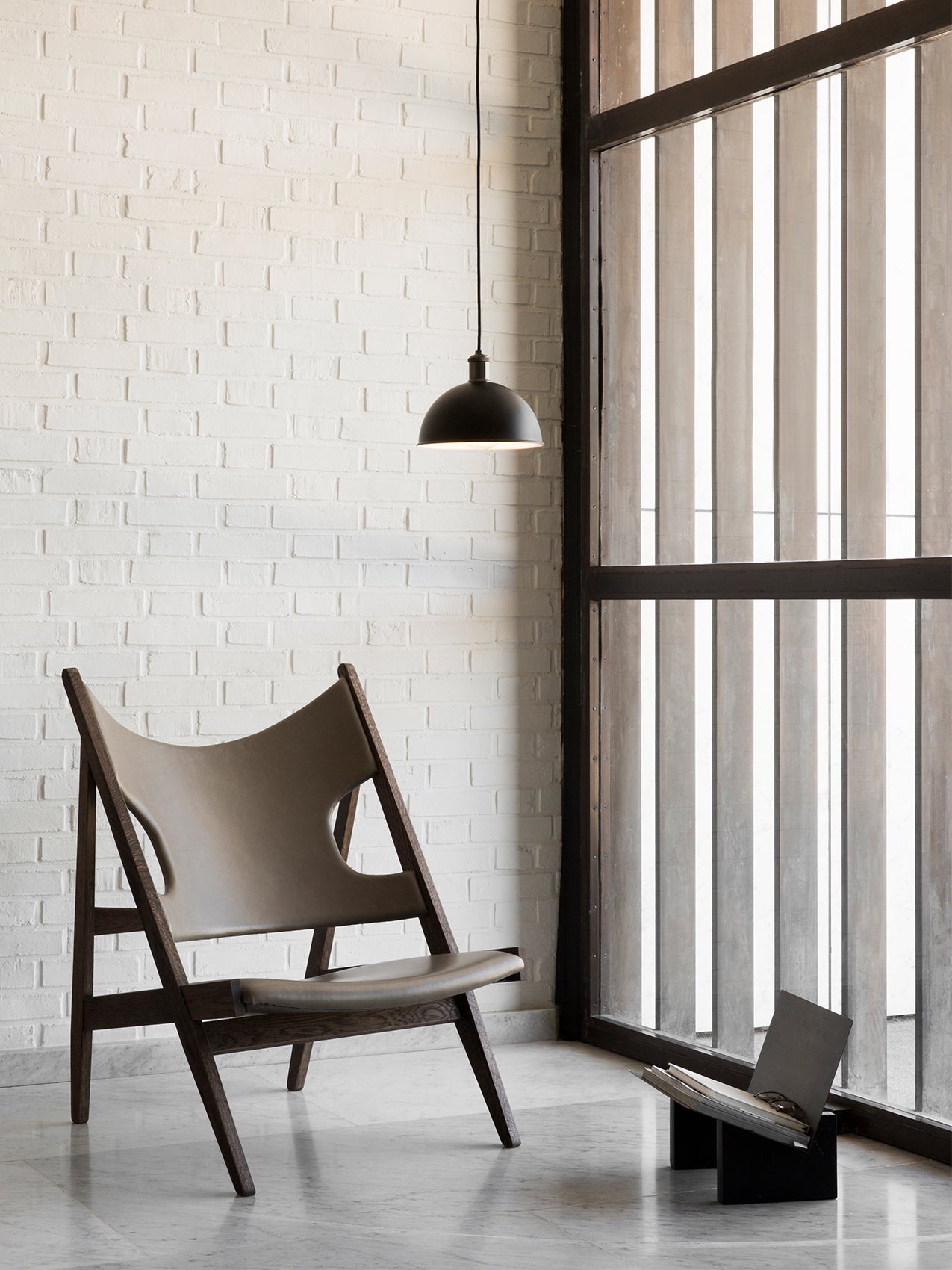 ABOUT THE DESIGNER
Ib Kofod-Larsen
Architect Ib Kofod-Larsen (1921-2003) had a successful career in the 1950s and 1960s when Danish design was flourishing across the world. A large part of his vast furniture catalogue was designed for the non-Danish market and manufactured abroad. He worked especially for American, Swedish, British and German furniture companies and manufacturers, and this may be the reason that his furniture has undeservedly become better known internationally than in his home country of Denmark. Ib Kofod-Larsen formed part of a movement known as Danish Modern, but he went slightly under the radar and worked in the shadow of Kaare Klint, Hans J. Wegner, Børge Mogensen, Arne Jacobsen, Finn Juhl and Nanna Ditzel. Today he is called one of the most underrated – but most exciting – names on the Danish design scene. And one of the greatest design brains Denmark ever had. "His furniture is sophisticated and well-proportioned with beautiful silhouettes and sculptural, organic lines and curves." Although he himself felt like an artisan – and he had no academic approach to furniture design – there is something poetic and artistic about his designs. The soft lines. The visual lightness. The graphic purity. The free, artistic expression. He was a purist. A man of detail. At first glance, his furniture may seem simple, but at closer inspection it is full of detail. It is inventive and borders on engineering. He drew, sculpted, made prototypes, was involved in production and participated in the entire process down to every test and launch. He was a creative designer, maybe one of the greatest designers in the golden age of Danish design. He took an innovative approach. Not just to furniture, but to ways of thinking about furniture. First and foremost, he had an exceptional understanding of materials and an eye for the potential of the wood and the quality of the raw materials he used. He often worked in different types of wood – mainly teak and palisander in combination with real leather. To Kofod-Larsen, the most important thing was that the furniture should feel good. To the touch and when sitting in it. With all his chairs, The Penguin, The Seal and the Elizabeth Lounge Chair, his focus was on the person who was going to be sitting in them.