Designer Afteroom Studio
Designer Afteroom Studio
The Afteroom Chair is elevated to another level with the Afteroom Dining Plus. Like the original design, there is a reduction to essentials and stripping back of unnecessary components. This chair features a luxurious upholstered seat and wider backrest, available in walnut or upholstered, set on a tubular powder coated steel frame. The result is a blissfully simple chair which embodies minimalism in style with maximum comfort.
Regular price
Sale price
€605
Unit price
per
Sale
Sold out
Estimated delivery: 5 weeks
Materials

Powder Coated Steel
Painted MDF
Walnut Veneer
Nevotex, "Dakar" 0250, Cognac - Aniline Leather
Sørensen Leather, "Shade" Pitch Black 20296 - Aniline Leather
Dunes Leather - Aniline Leather
"Moss" Upholstery- 52% Cotton, 22% Viscose, 14% Acrylic, 6% Linen, 3% Polyester, 3% Nylon
Dimensions

H:80cm, W:45,5cm, D:51cm, SH:46cm
View full details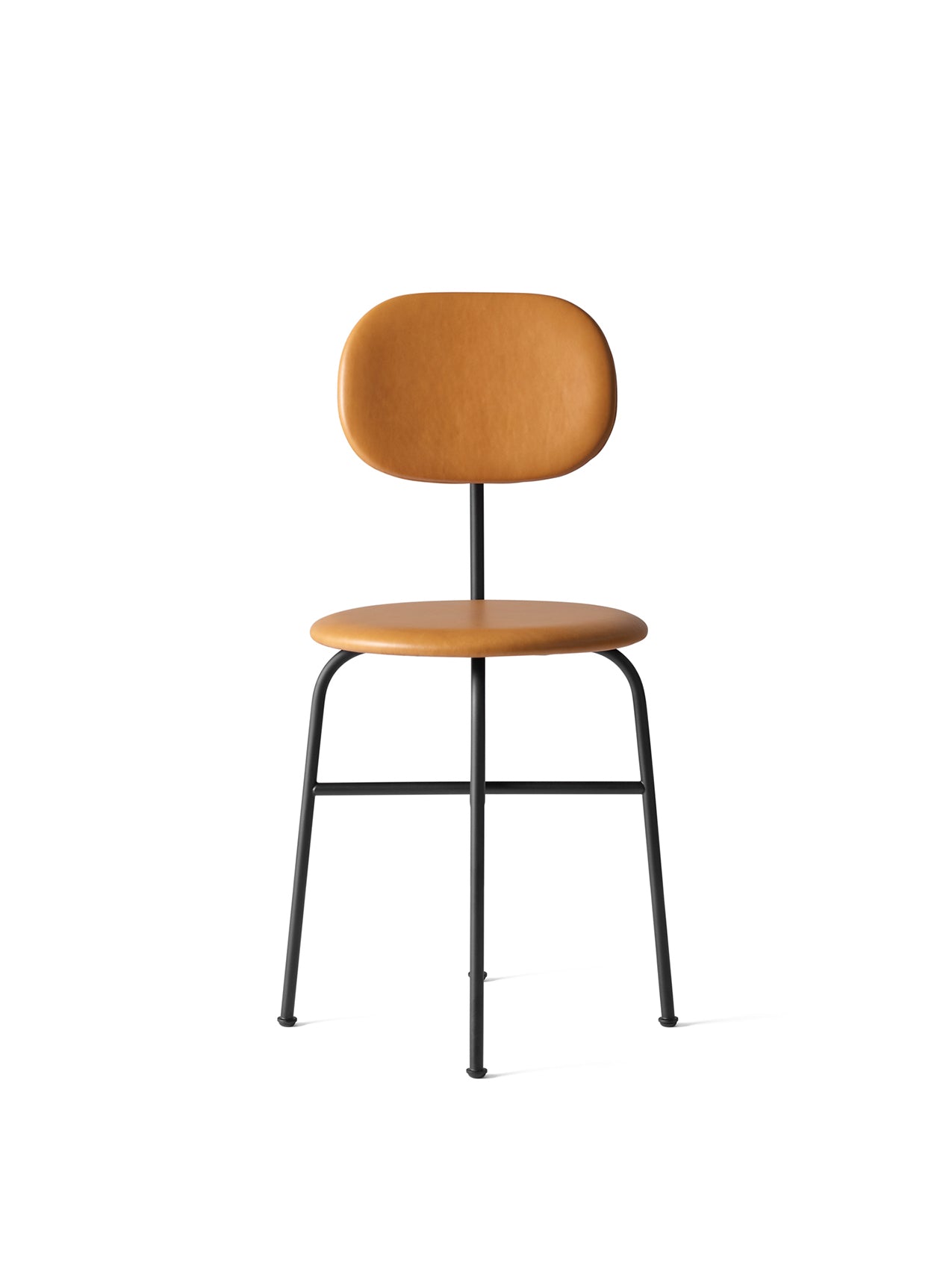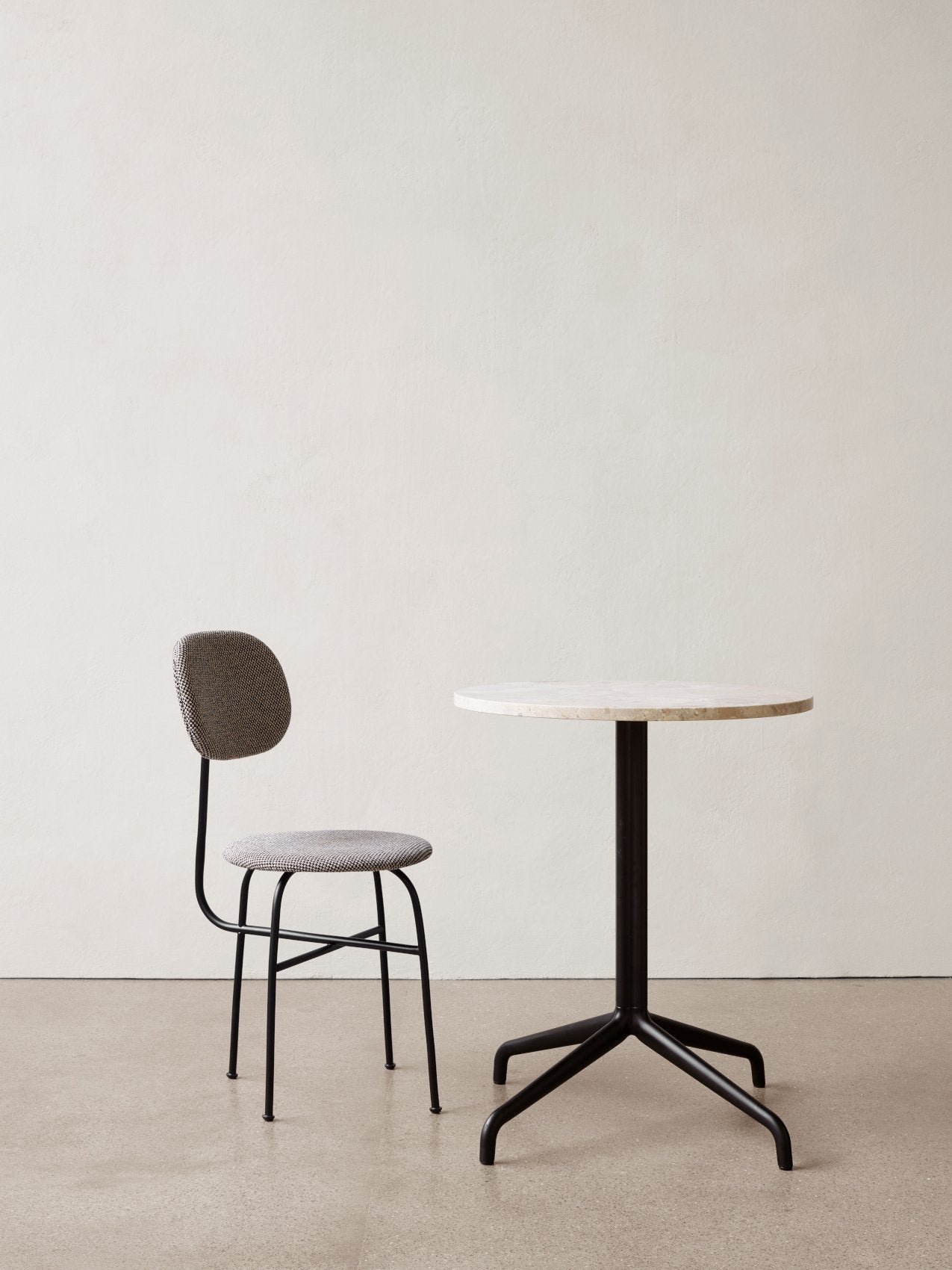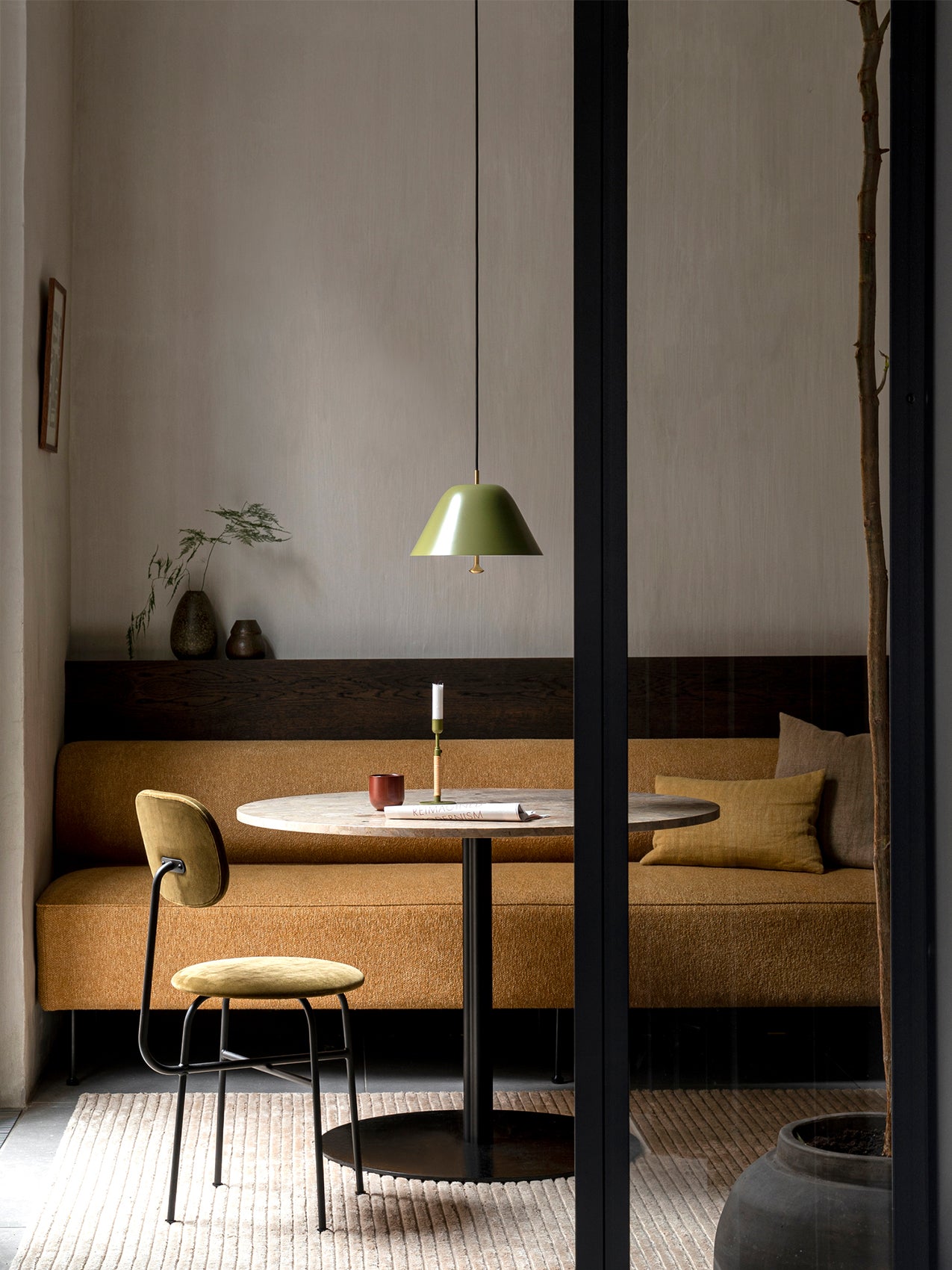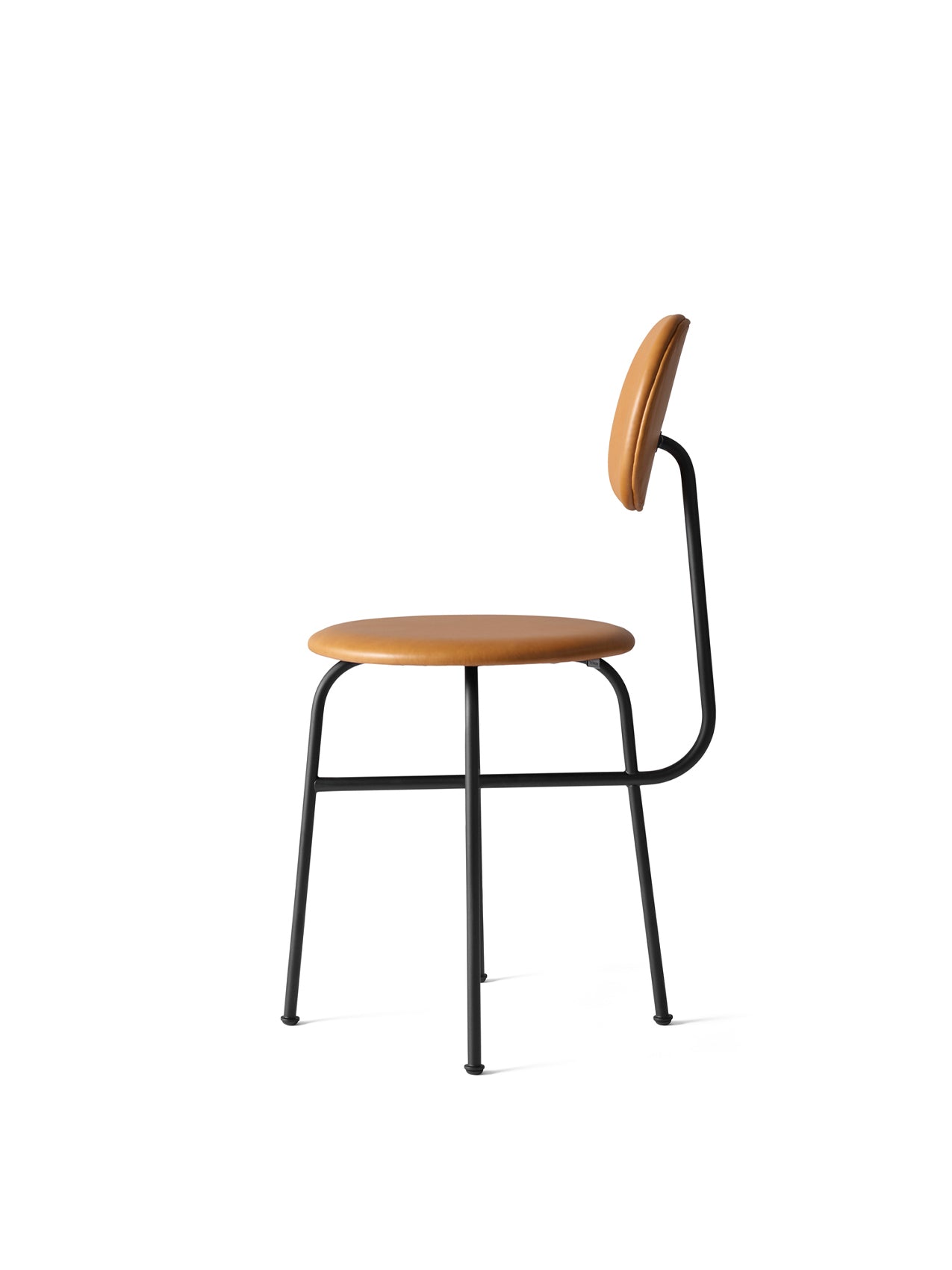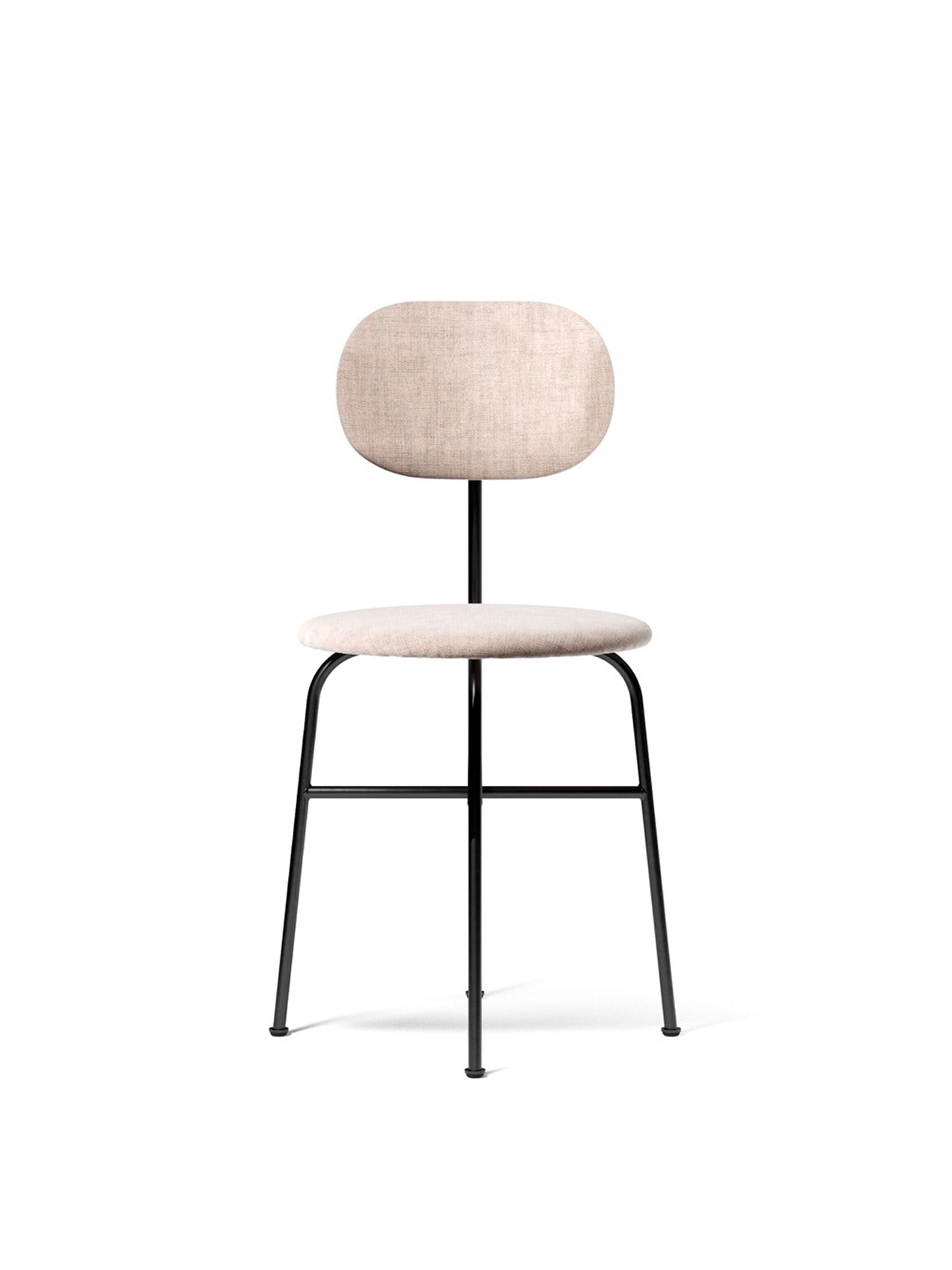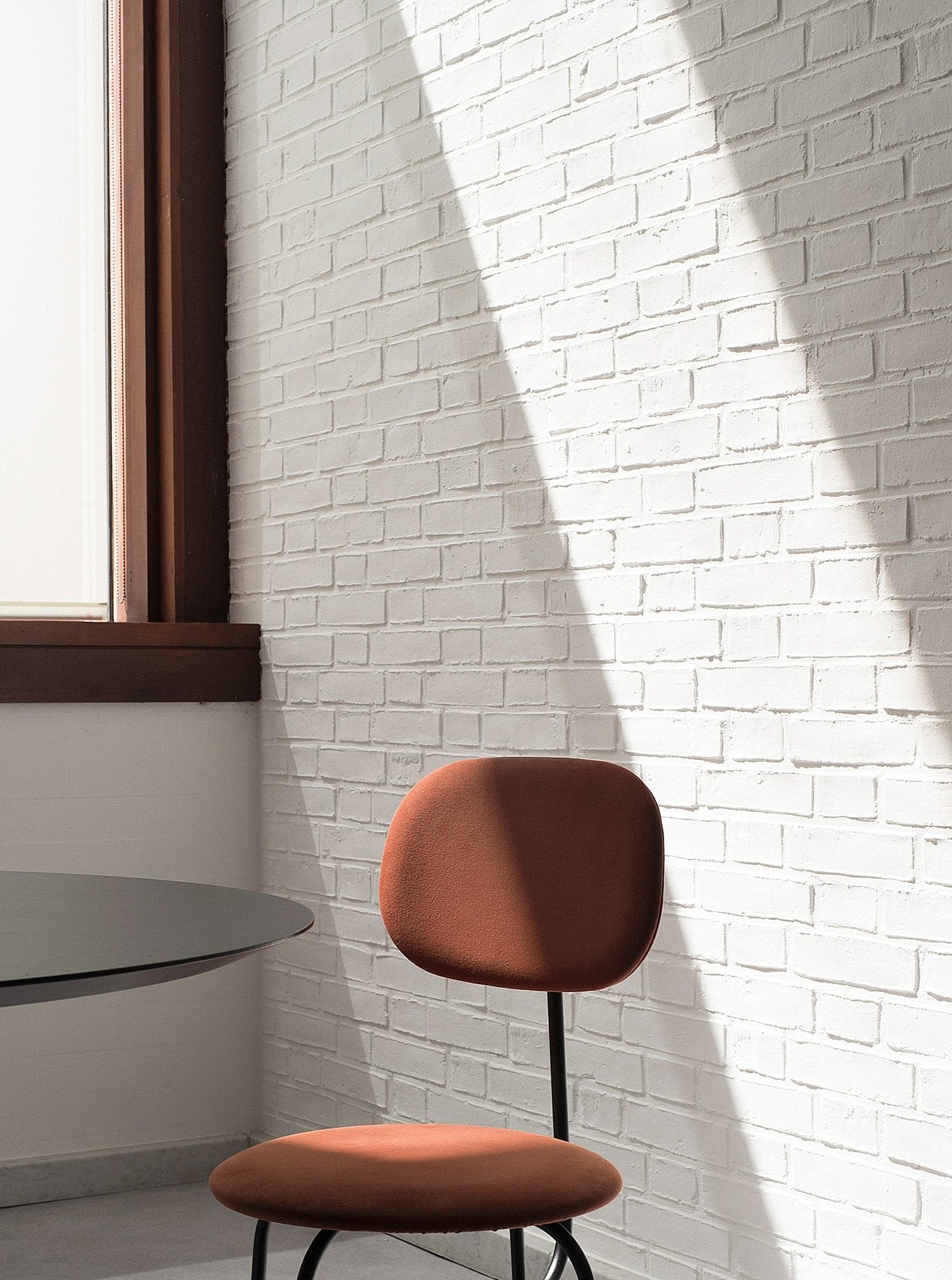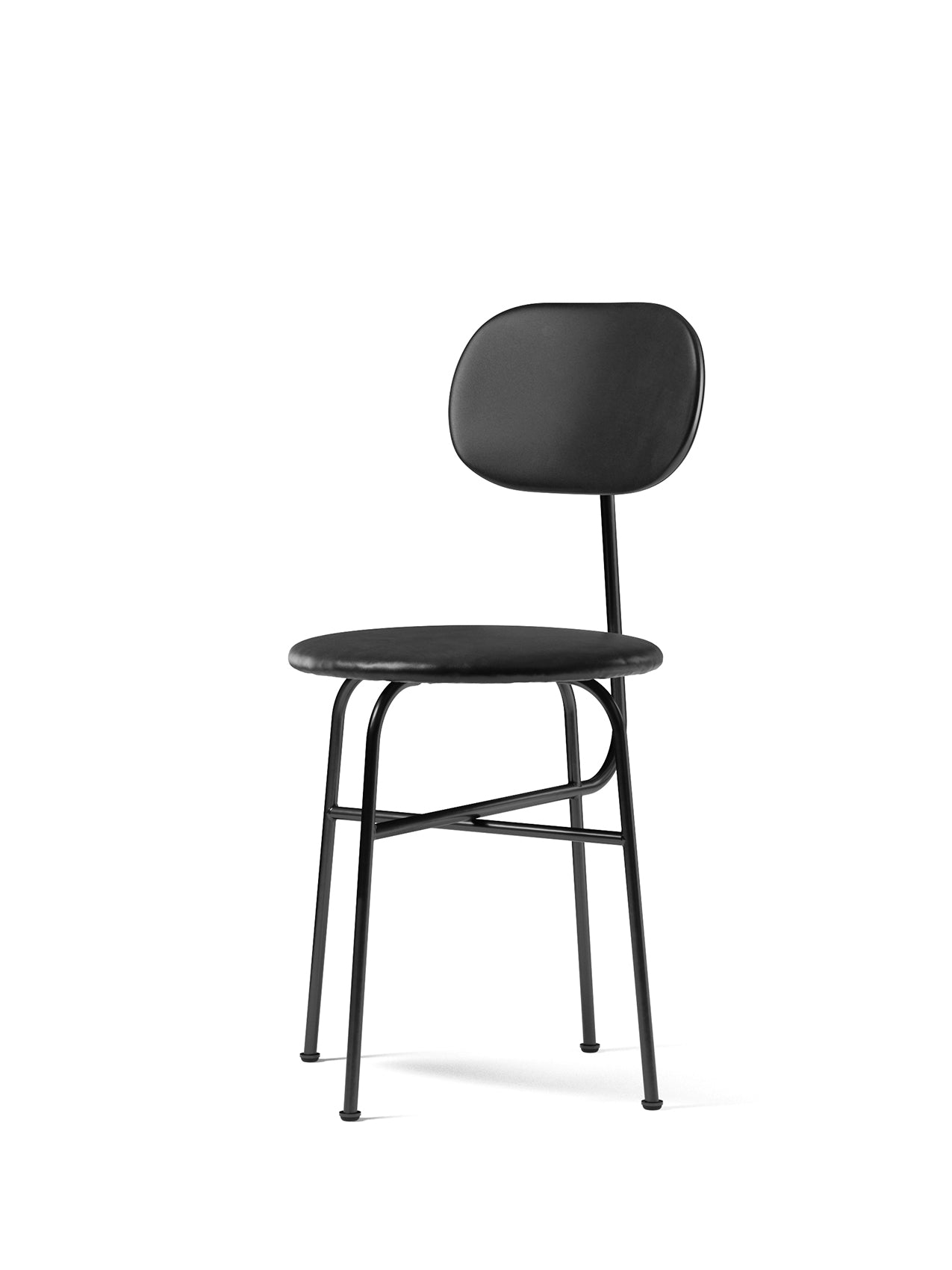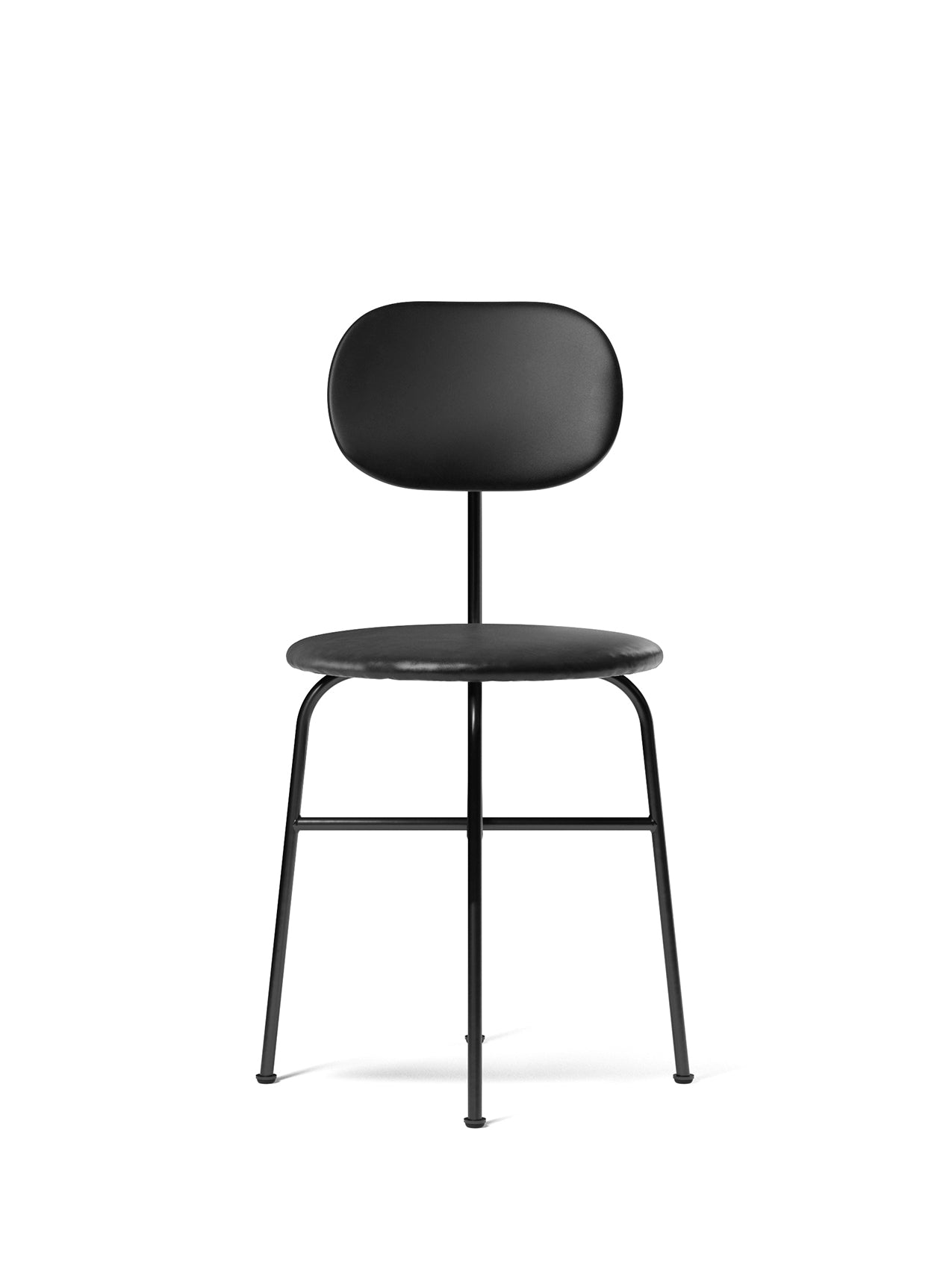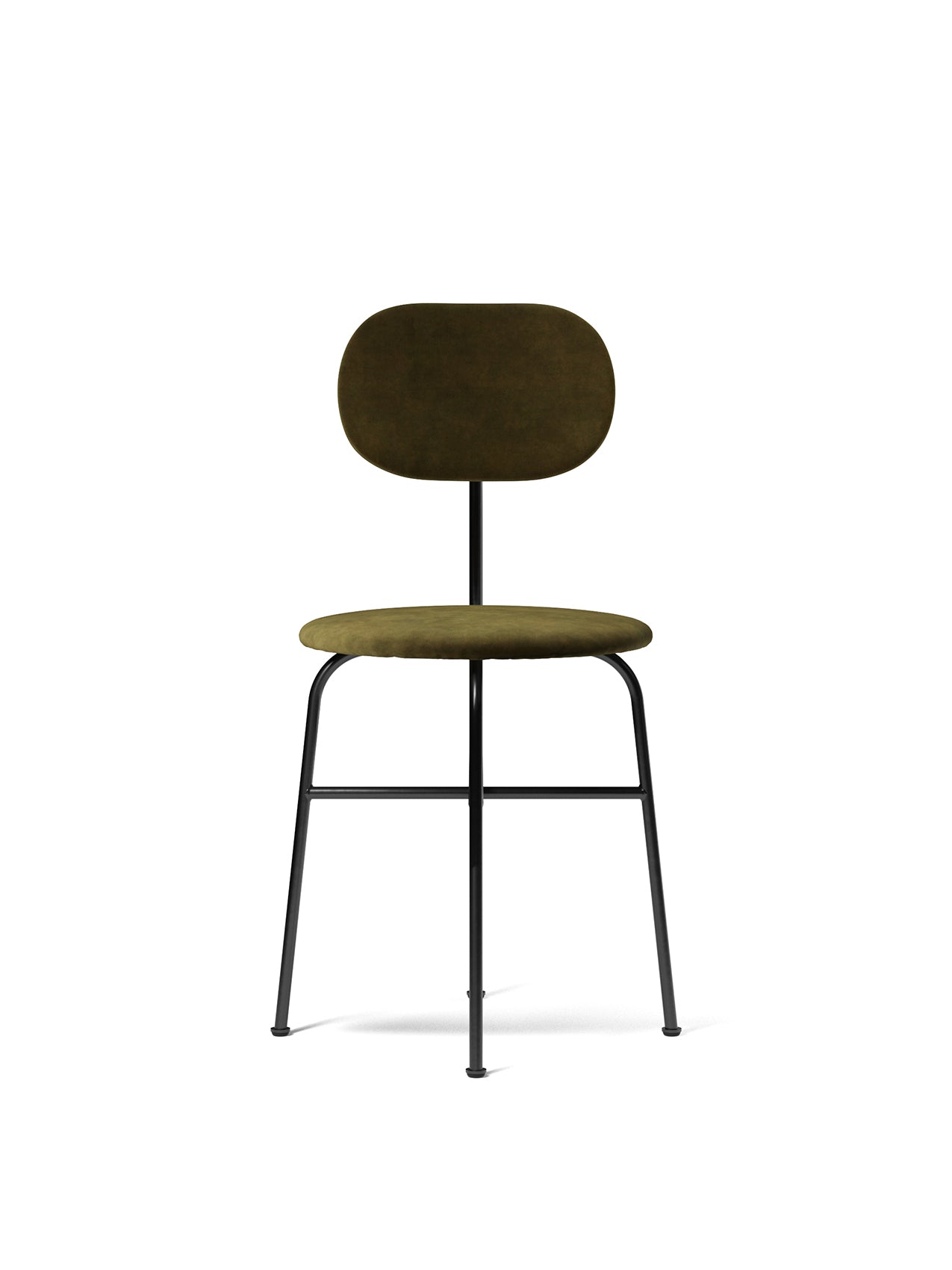 ABOUT THE DESIGNER
Afteroom Studio
Founded and directed by Hung-Ming Chen and Chen-Yen Wei, the studio's mission is simply to create beautiful products which will increase in value with the passage of time — design with which one can grow old. The Taiwanese-born designing duo began their Stockholm-based design studio with the notion of creating modern objects that would only grow more beautiful over time. " Beyond their own work, they see their studio as a launching point for designers around the world who share their philosophy. The inspiration derives from an intriguing interest in forms, senses, proportions, materials and cultures. The thoughtful duo looks to the past as a route to the future, intending their products to grow as treasures, to take their place for the next generation of designers. Time passes and, Hung-Ming Chen and Chen-Yen Wei, that's just the point. The philosophy pivots around simplicity and honesty. The true essence of respecting wear and tear around the central idea of the passage of time.