Designer Atelier Plateau
Designer Atelier Plateau
Description 

One of a limited edition of 25, each stamped and numbered by Atelier Plateau, Perceptio 8:51 am is an intriguing and unique wall sculpture in hand-brushed stainless steel shaped into exacting lines. 
Dimensions

W: 40 cm x H: 70 cm
Available by request only
Contact audohouse@audocph.com
View full details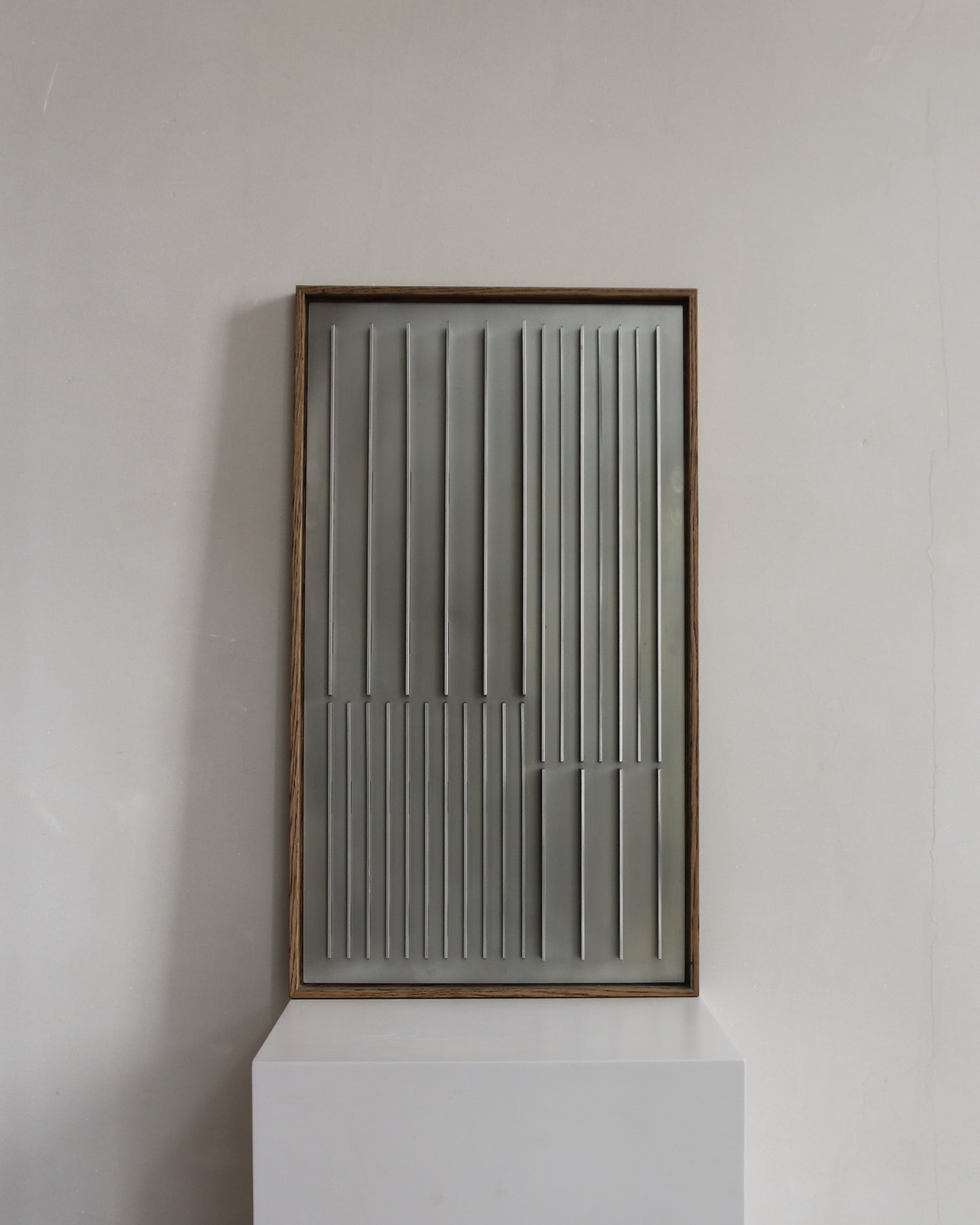 ABOUT THE DESIGNER
Atelier Plateau
Danish architects Anne Ejlsmark Berthelsen and Mikkel Johnsen are the creative force behind Atelier Plateau. Their base in Copenhagen serves as the foundation for their artistic endeavours, which draw inspiration from the Scandinavian design legacy. Their relief artworks combine natural materials, timeless aesthetics and a sense of simplicity, while their approach, which intertwines architecture, craftsmanship and dynamic visual experiences, showcases a multidimensional perspective on art. The reliefs become more than static pieces; they evolve and shift with the passage of time, inviting viewers to engage with them on a deeper level. Discover the collection here or at Audo House, Aarhusgade 130, Copenhagen.