Designer Manuela Guidarini
Designer Manuela Guidarini
Description 
Italian architect and autodidact artist Manuela Guidarini synthesises architectural and artistic influences into her creations. Her interest in geometric compositions and structured, precise shapes simplified in form is largely inspired by abstract, hard-edge paintings from the 1960s and architecture. A resident of Copenhagen since 2019, the city's modernist design and architectural innovation plays out in her artistic sensibilities, visible also in the subdued colours of her works to draw parallels to the muted palettes of painters like Vilhelm Hammershøi, evoking a sense of calm and introspection.
Dimensions
100 cm x 80 cm 
Frame: 5 mm, oiled oak. 
Available by request only
Contact audohouse@audocph.com
View full details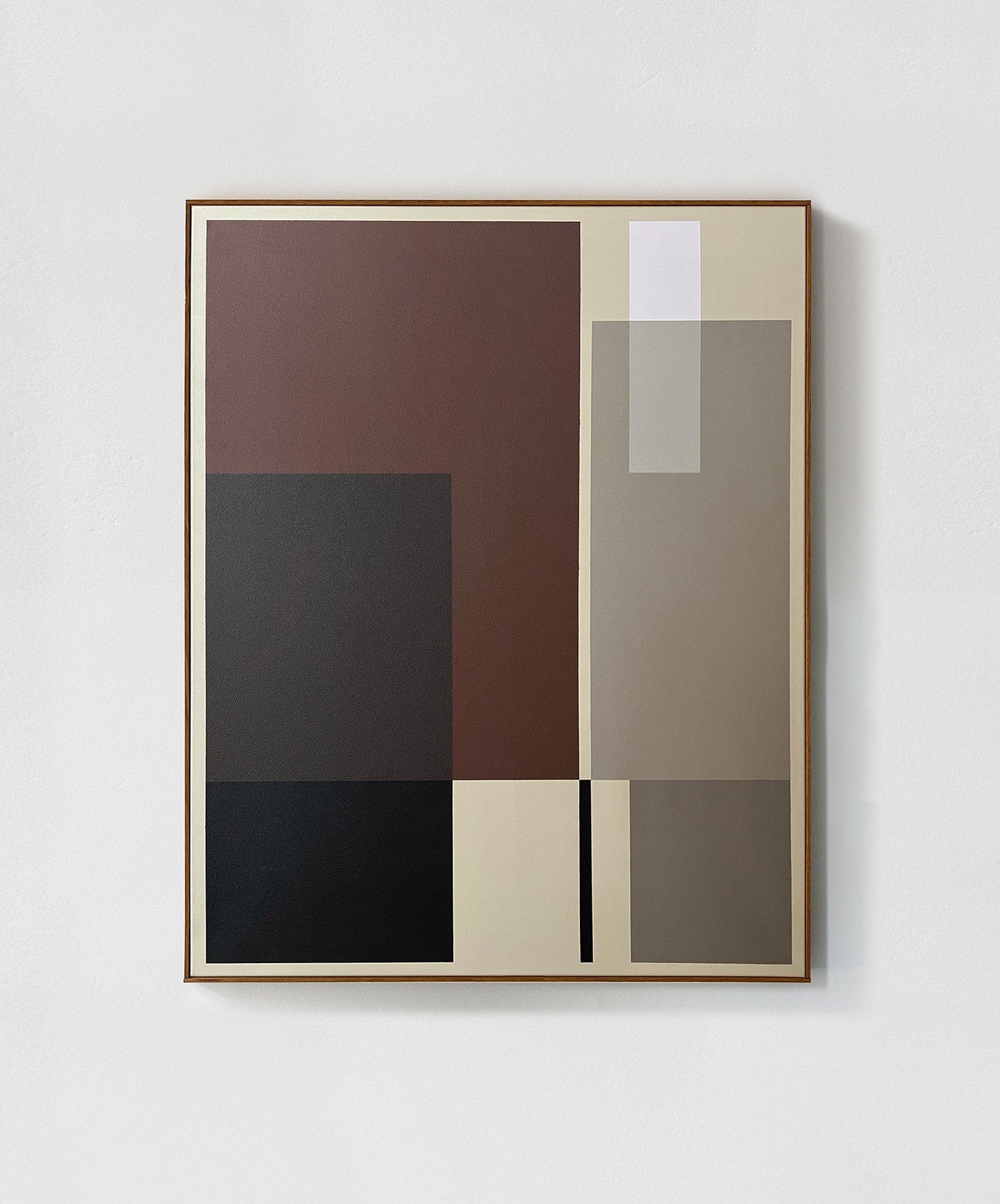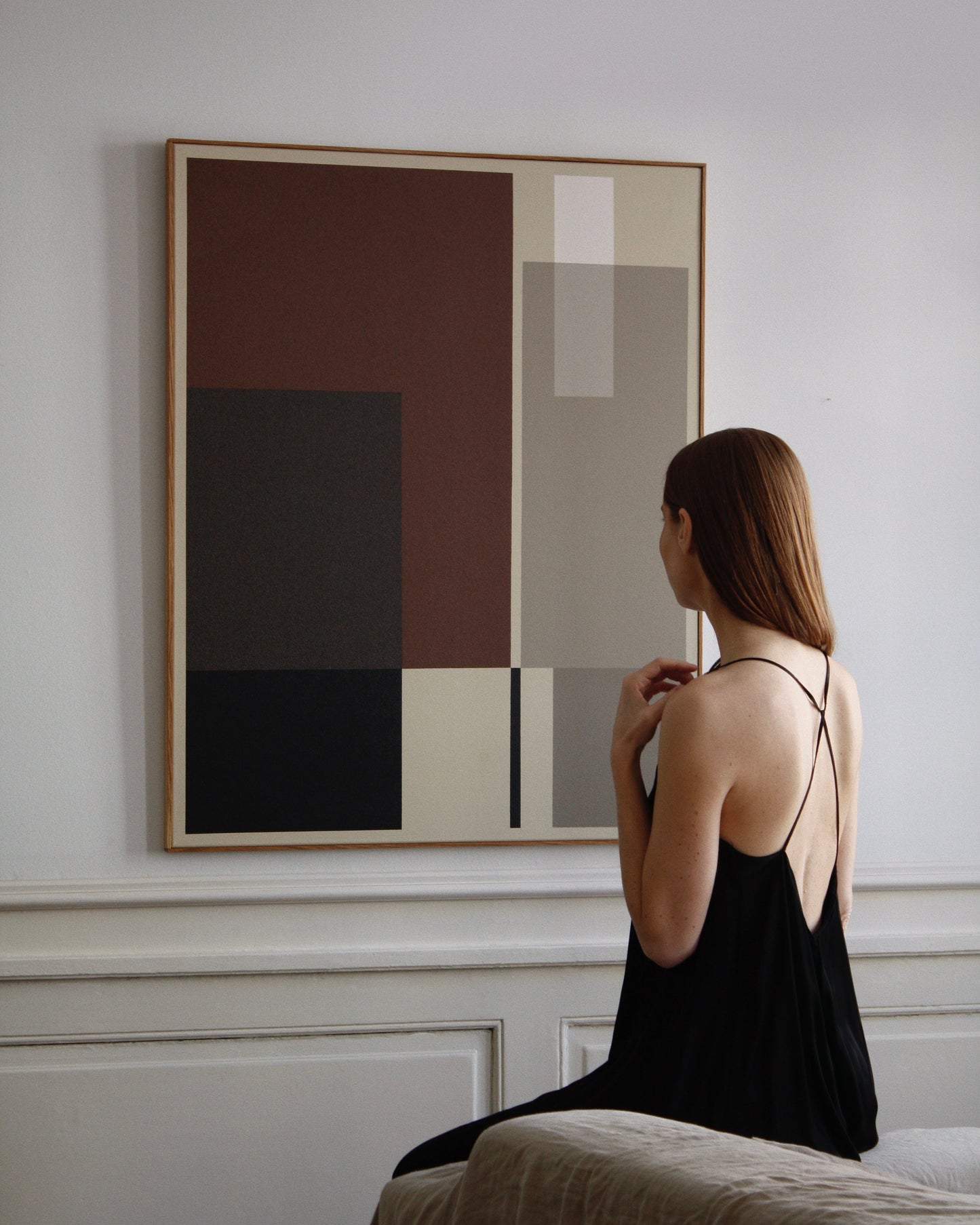 ABOUT THE DESIGNER
Manuela Guidarini
Manuela Guidarini, a self-taught artist hailing from Italy, demonstrates her passion for geometric shapes and composition in her captivating artworks. Pieces reflect a profound connection to architectural and mathematical elements and are suggestive of the balance found within these forms. More than just visual exploration, her art is a medium through which she communicates her personal values and beliefs. By exploring these concepts in her art, she invites the viewer to contemplate the interplay between structure and composure to discover their own sense of balance within the compositions. Discover the collection here or at Audo House, Aarhusgade 130, Copenhagen.