Designer Theresa Rand
Designer Theresa Rand
Reimagining the classic elegance of glass vases and bowls, the Échasse Collection brings a minimalist silhouette with distinguished, playful edge to modern and traditional spaces. Theresa Rand's playful concept beautifully interprets the word "échasse": French for "stilts". The slender, stilt-like supporting legs delicately suspend the glass forms, creating a sense of lightness while ensuring stability.
The Échasse Hurricane completes the poetic trilogy of enchanting forms. The most recent addition to the family, the clever, orbital shape was designed as a sanctuary for tealight candles, preventing breezes from extinguishing these captivating, round drops of light. In this role, the Échasse Hurricane becomes the ultimate amplification of hygge. By virtue of its inventive shape, the design invites us to explore, imagine and curate our own unique display piece for the way we live.
Its expression ethereal, its design elevated in every sense, the Échasse Collection offers infinite possibilities for experimentation, as its test tube origins suggest. Alone or together, filled with favourite flowers, fruits and objects or displayed alone as sculptural focal points, these pieces enliven modern spaces with equal parts daring and grace.
+ more
- less
Regular price
Sale price
€95
Unit price
per
Sale
Sold out
In stock
Materials

Solid Brass
Smoked/ Opal Glass
Dimensions

H: 8,5 cm, Ø: 14 cm
View full details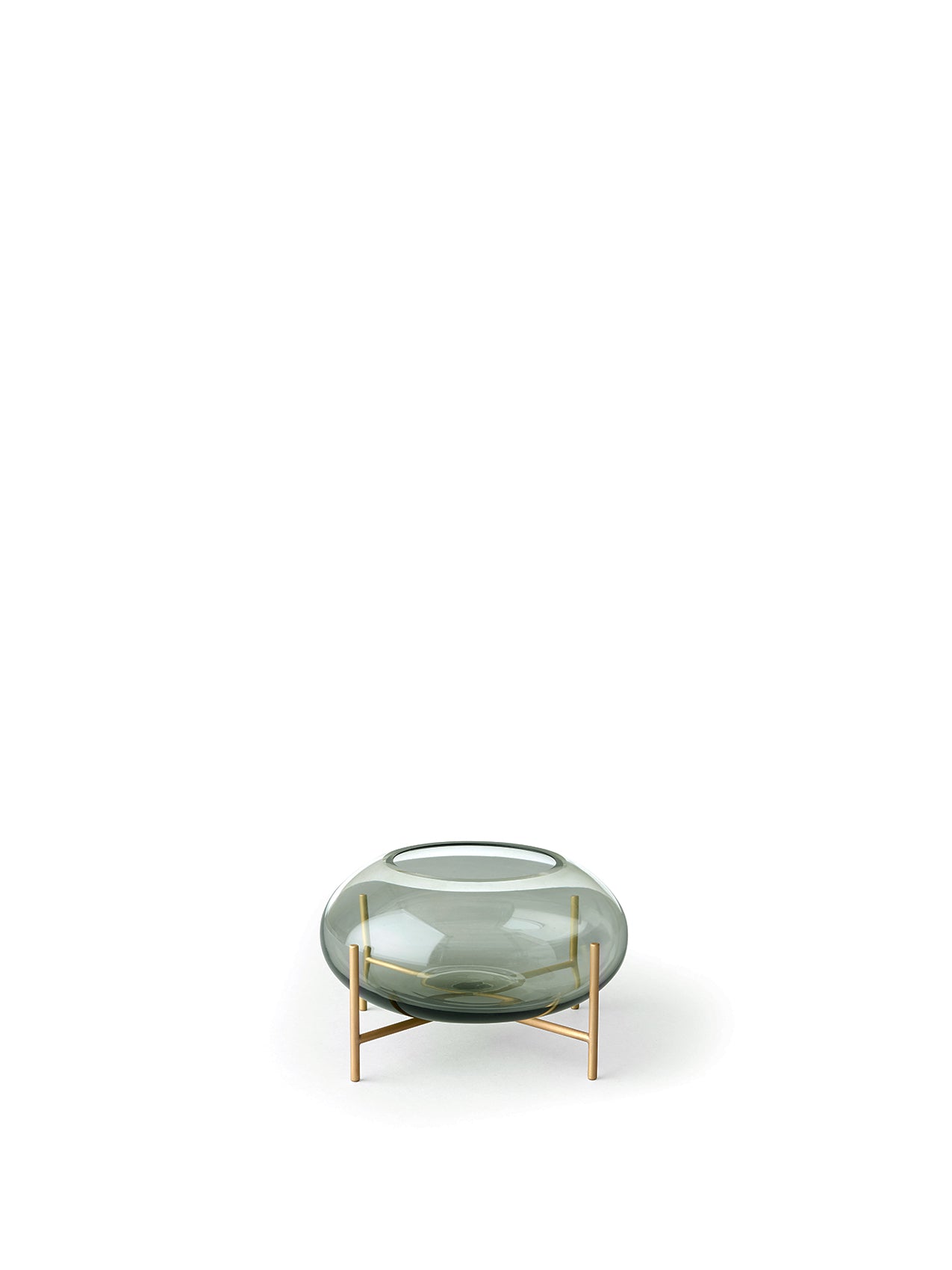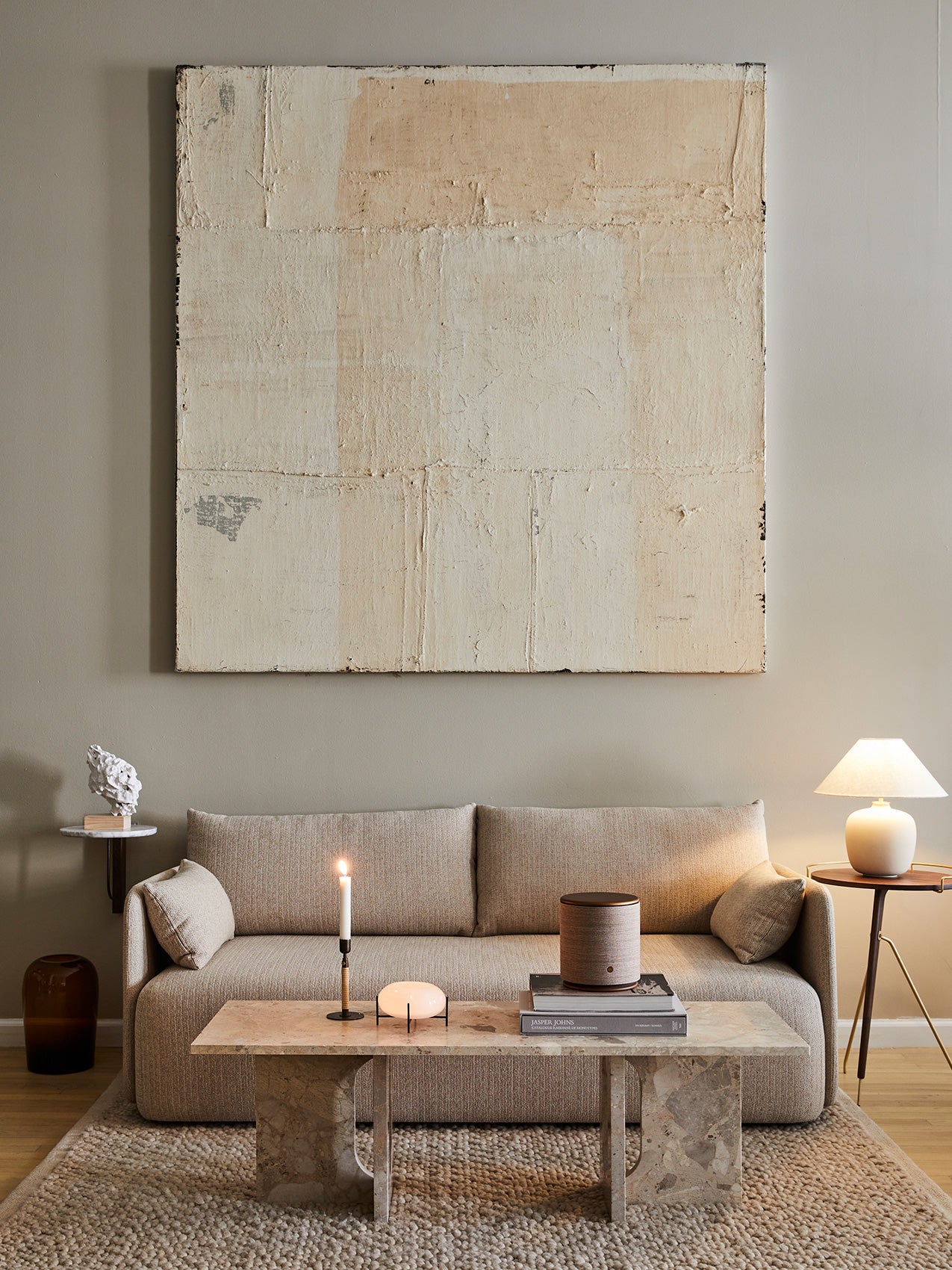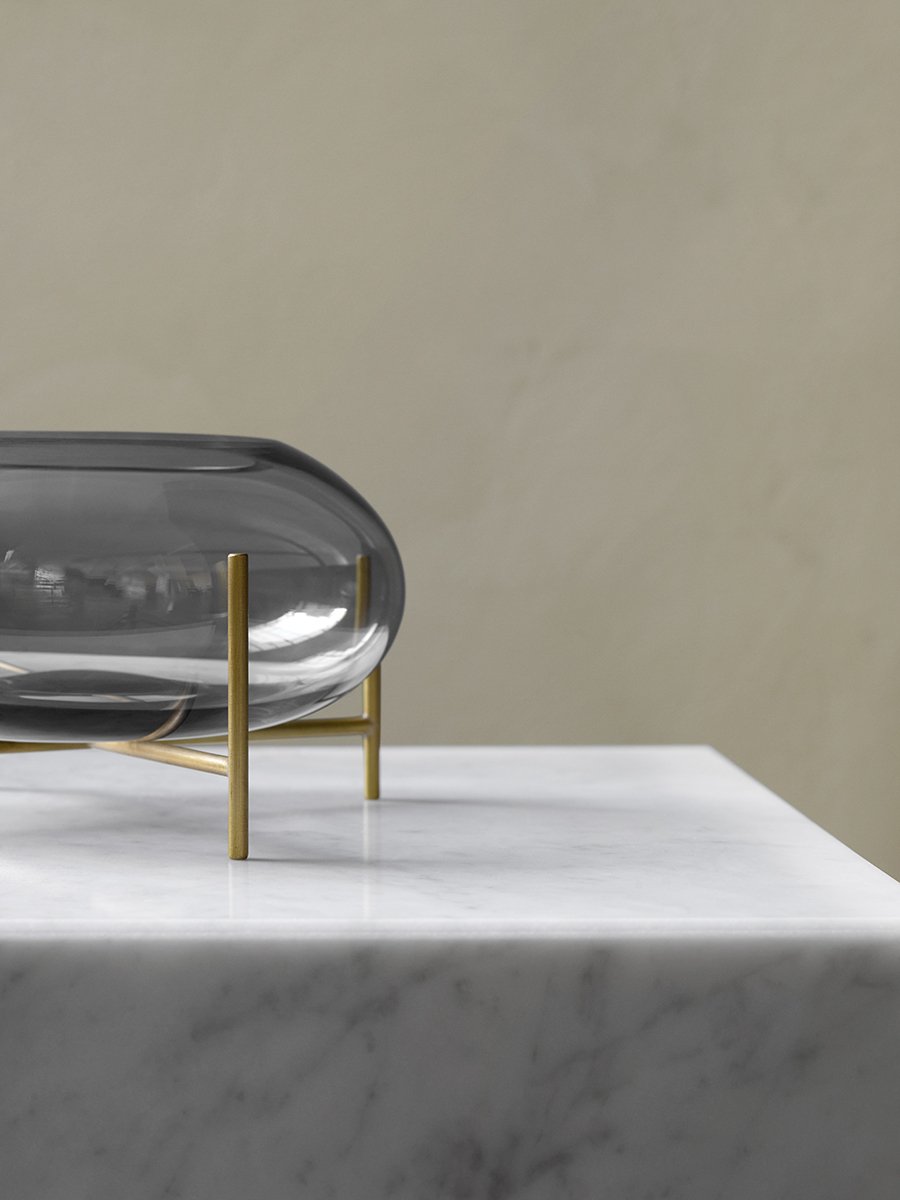 ABOUT THE DESIGNER
Theresa Rand
Studio Theresa Rand is based in Copenhagen and is working on furniture and interior design related projects. The focus of the studio's work is on the use of natural, authentic and lasting materials and the way in which they are combined. Creating functional but poetic furniture with a story to tell, as well as spaces with a warm atmosphere for the people living and being in them. Theresa's thinking is very intuitive – "Although functionality is very important, too, the atmosphere, which furniture and objects create and the impact, which they have on a space and on people using this space is crucial." Originally, Theresa Rand studied languages at the University of Cologne and graduated in 2005. Her later career was followed by architecture studies at the Peter Behrens School of Architecture in Düsseldorf, in Germany. Afterwards, Theresa Rand graduated with a concentration in a Master of Arts in Architecture & Furniture Design at the Royal Academy of Arts, in Denmark. Alongside her studies, Theresa Rand worked as freelance with namely design offices, like Norm Architects or Space Copenhagen. That was when her first introductory pieces for Audo Copenhagen were sketched.